CATCHING UP WITH AMERIIE: Short-Haired Ameriie & Her Husbandger Lenny Nicholson On A Dinner Date
Apr 14 | by Natasha
In case you haven't noticed lately, singer Ameriie is still hot, cut her long locks into a short bob, and she's been married for almost 2 years now. Check out pics of the "One Thing" chick out on a dinner date this weekend in Beverly Hills with her husband/manager Lenny Nicholson inside...
She's still embarking on a music career, we think, but she's been much more vocal on her Twitter about politics and social awareness lately. Most recently, she spilled her thoughts on people with mixed heritage, like herself, using hyphenates to describe themselves:
I don't like term POC (Person of Color).The otherness is inherent in it. It's like saying 1person is simply a Person &the other is a POC......meanwhile we don't go around using term PWC (Person Without Color) bc what the heck is that anyway? Last I checked,everyone has coloring.
She explained:
Same reason I don't like hyphenates esp ___-American. I am not African-American. I am American & I am Black and Korean. No Americans should be hyphenates bc really being an American already means your past descendants aren't originally from here.....so hyphenating Asian- African- Indian- Americans is redundant. I am just as American as any other so no thanks to the hyphenate.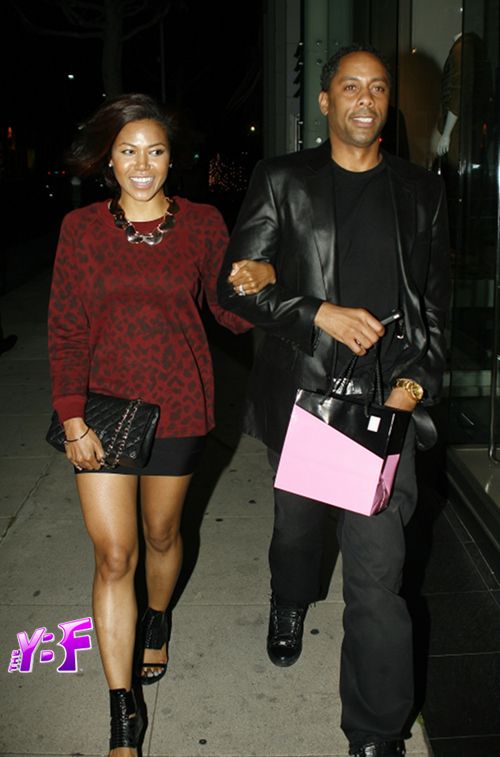 Ameriie and Lenny celebrate their 2-year wedding anniversary this June.
Photos: SPLASH