OH?! Fonzworth Bentley & WIFE Fuane Chambers Are PREGNANT....
Apr 15 | by Natasha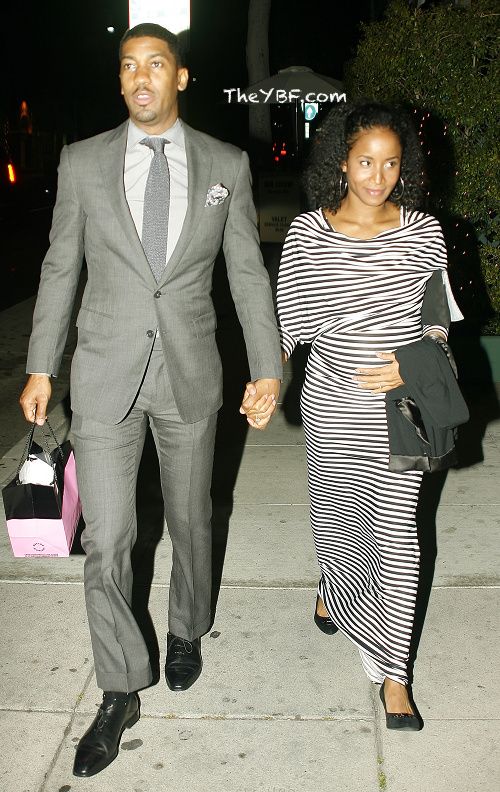 Did you know Fonzworth Bentley -- Diddy's former umbrella holder turned G.O.O.D. Music artist -- is now married with a baby on the way? Yeah, we didn't either. Until today.
Check out Fonzworth & his wife Fuane Chambers showing off the baby bump while on a dinner date last night...
Mr. Bentley took his wife, Fuane, to dinner at Mr. Chow in Beverly Hills last night. And it was that burgeoning baby bump in that fitted striped dress of Fuane's that caught our eye. Get your baby umbrellas ready because Fonzworth & his lady are expecting a little one!
The twosome got hitched last year and wasted no time making their twosome a trio. And last we've heard, Mr. Bentley was still on G.O.O.D. music and released his album C.O.L.O.R.S on iTunes. No telling what's transpired since then, but we wouldn't be surprised if everything has changed.
Either way, Fuane looks gorge with the mommy glow. Congrats to the couple!
Photos: Splash