SCARLET LETTER: Fantasia's "Side Effects Of You" LISTENING Session With Michelle Williams, Kelly Rowland & MORE
Apr 17 | by _YBF
Fantasia hosted a listening session for her Side Effects Of You album last night with Michelle Williams and Kelly Rowland among the attendees celebrating her return. See the photos inside...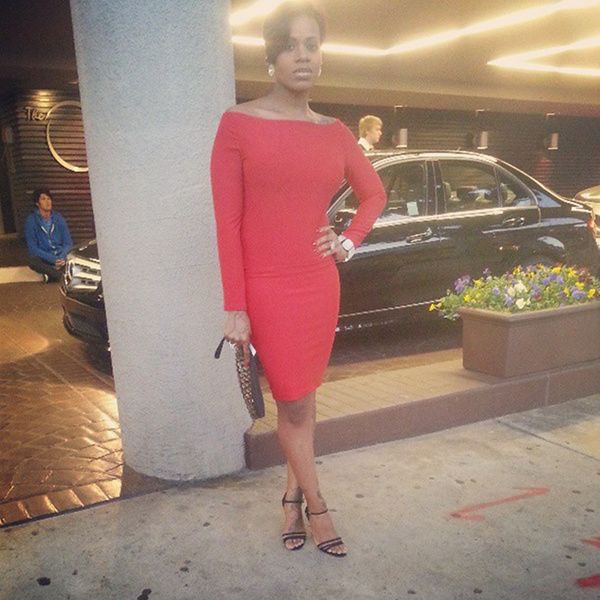 Like a scarlet letter, Fantasia endured many trials and tribulations with her most recent relationship. She's been under of the watchful eyes of fans and critics, and sometimes it's gotten the best of her (remember those Instagram rants?). But now Fanny has taken those displaced emotions and put them right back where her fans want them.....in the studio.
Celebrating the upcoming release of her rock-soul disc, Side Effects Of You (April 23rd), Fantasia stepped out in LA last night with short auburn hair and a scarlet red dress that announced her return. And she looks GREAT.
Held at London Bridge Studios in North Hollywood, Fantasia played the disc for a room full of celebs and tastemakers, while giving a special shoutout to her producer Harmony Samuels (shown atop). "Thank You All SO VERY MUCH!!!! SIDE EFFECTS OF YOU IS DIFFERENT AND VERY SPECIAL.. @harmonysamuels. THANKS LOVE"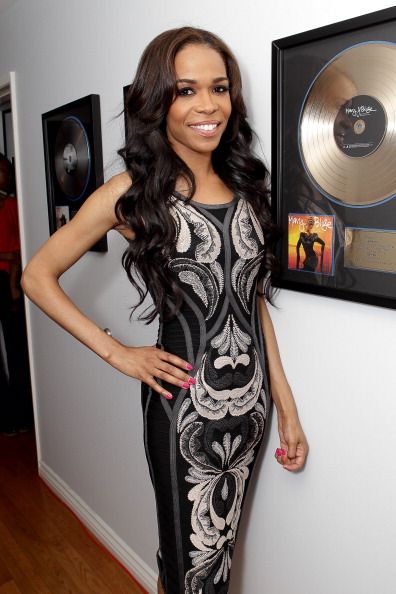 Fela! star Michelle Williams showed off her amazing figure and gave Fanny some love and support. Fantasia tweeted, "Why I Love You SO MUCH?? CAUSE YOUR SO REAL... CANT WAIT FOR YOUR ALBUM BOO"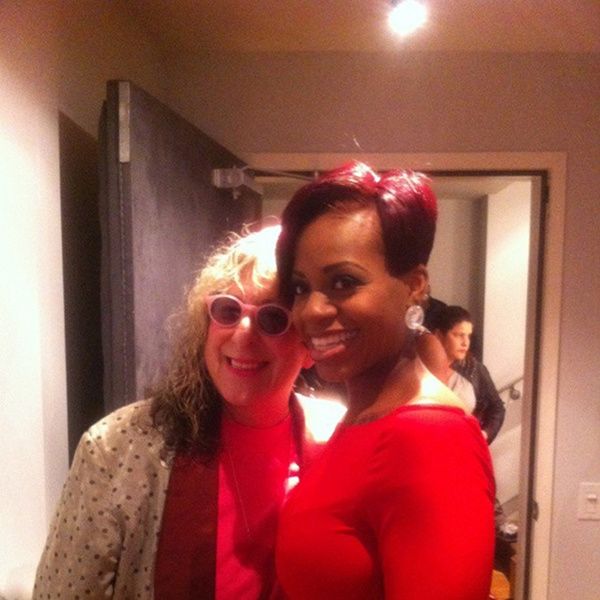 And proving that she didn't burn any bridges when she left her run on Broadway, Fanny got support from some folks from her past. "Ally Willis FROM COLOR PURPLE.. STILL SUPPORTING THE GIRL"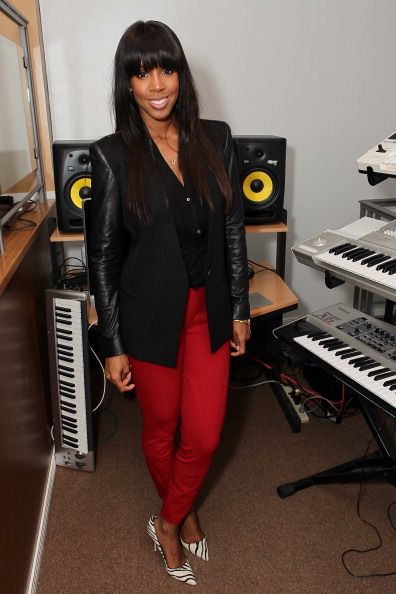 And possible new "X Factor" judge Kelly Rowland rocked a hot pair of zebra-striped pumps and red pants for the record release.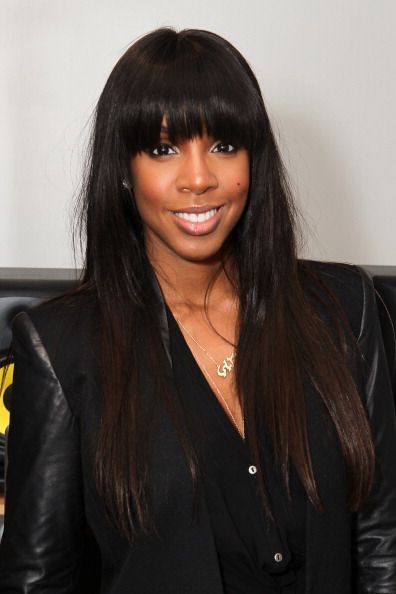 Meanwhile, Kelly is gearing up for the release of her own Talk A Good Game album.

Kita Williams posed with Kelly and Harmony at the event.
Congrats to Fanny!
Check out her "testimony" she gave about her album during last night's event:
Photos via Instagram/Leon Bennett/WireImage , Video via HipHollywood.com