REALITY DRAMA: Kandi Burruss Vs. Kim Zolciak VIEWER NUMBERS + Selita Ebanks' New Post-Break Up Reality Show + Keyshia Cole's EX-Hairstylist POPS OFF
Apr 18 | by _YBF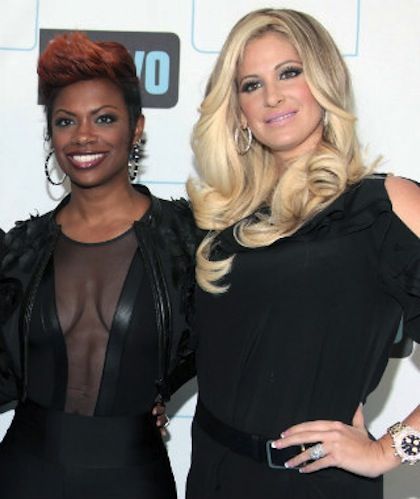 BRAVO viewers seem more interested in Kim Zolciak than her frenemy Kandi Burruss, as Kandi failed to garner huge ratings for her reality spinoff. Find out how Kandi's show did inside and get the deets on Selita Ebanks upcoming series and how Keyshia Cole got on her ex-hairstylist's bad side.
Former "RHOA" co-stars Kandi Burruss and Kim Zolciak are preparing to battle both on TV and in the court of law. Armed with the masterful legal guns of Phaedra Parks (snickers), Kandi is suing Kim over money owed from the song she wrote "Don't Be Tardy For The Party." That's battle number one!
Their second battle is being fought on BRAVO as the Housewives are all known to be very competitive when it comes to ratings. And while the two haven't battled in court yet, Kim seems to be winning the ratings war.
Last week, "The Kandi Factory" debuted to 671,000 viewers (which is disappointing for BRAVO). This week, the execs put Kandi's show after the debut of Kim's spinoff "Don't Be Tardy" which had 1,157,000 it's first half hour and 1,259,000 viewers its second half hour.
Though "The Kandi Factory" aired after Kim's strong lead-in, she only gained about a 1,000 viewers when compared to her first week numbers. So reports state fans tuned on for Kim...and turned off for Kandi. Womp. America loves a blonde chick with no job who has a sugar daddy, a new husband and 4 kids.
And to make it even worse, 800,000 folks came back to BRAVO after The Kandi Factory went off the air so they could see "Watch What Happens Live" where Kim chatted it up with Andy Cohen!
Kandi may not win the ratings war, but we're sure she and Pha Pha will win in court.
Also in reality tv news....
Selita Ebanks has revealed the working title for her new STYLE Network reality show, "Selita." Produced by 51 Minds the docu-series will follow the Victoria's Secret model as she embarks on a new chapter in her life at the ripe old age of 30.
Now that's she's ended a two-year relationship with TV personality Terrence J, Selita will focus on expanding her brand beyond modeling and launch a clothing line. So far, no air date has been set. Good luck with this one...
In other reality drama....
The hairstylist who worked with Keyshia Cole on her BET "Family First" series is apparently pissed at her. Referring to her as "late", we were tipped off that she owes him money and isn't returning his calls. He posted a series of pics on Instagram that describe his feelings towards the singer.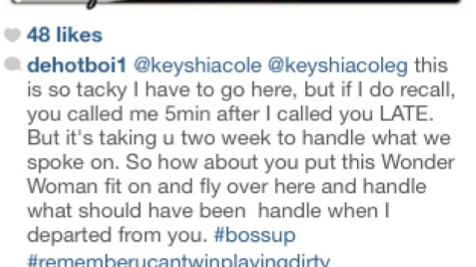 We guess Keyshia doesn't pay for her weaves and extensions up front......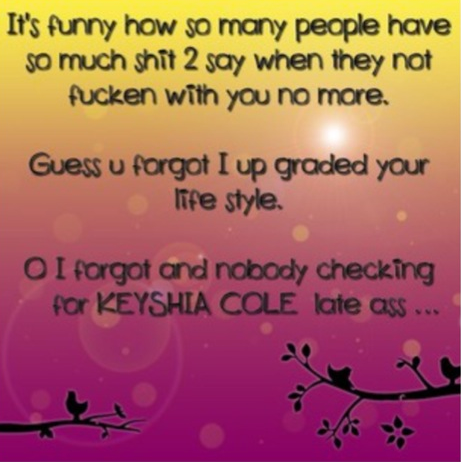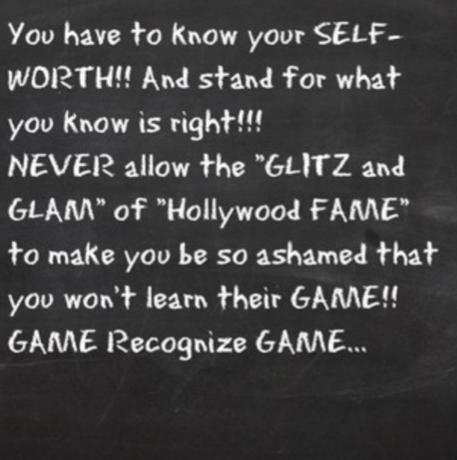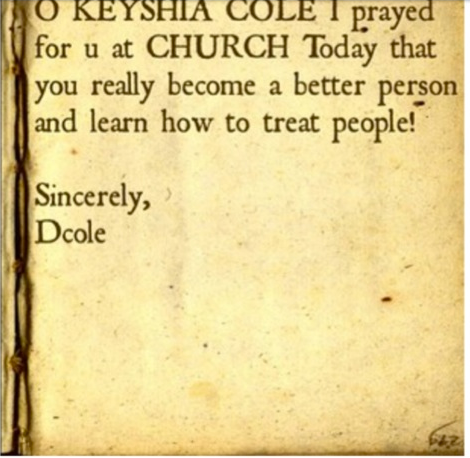 We hope the Lord answers his prayers and delivers a cash payment on Keyshia's behalf. Good luck boo.

Photos via Instagram