TRAVEL TIME: Beyonce Lands In Slovakia, Tracy Morgan & Pregnant Fiancee Meagan + Bobby Brown & Fam Jet Out Of LAX
Apr 19 | by Natasha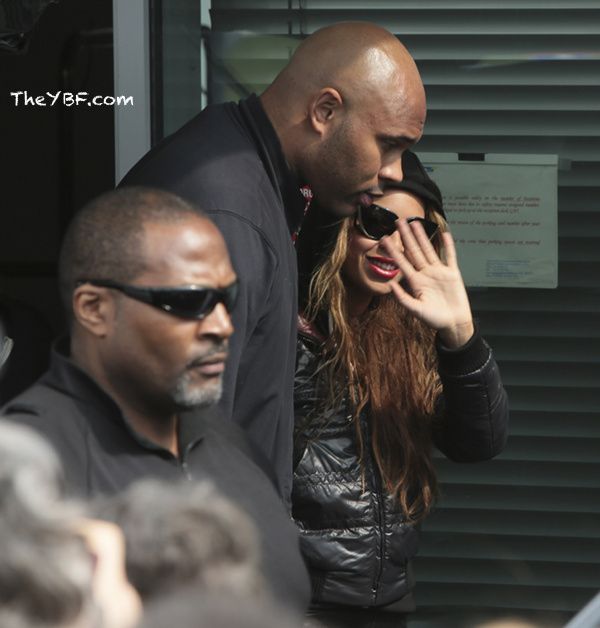 Beyonce made her way into Bratislava, Slovakia today ahead of her nexy Mrs. Carter Show tour stop. We've got the pics, plus Tracy Morgan and his preggers fiancee and Bobby Brown and his fam trekking through the L.A. airport as well...
It's travel day for the YBF folks as everybody's out and about.
Beyonce, dressed in cool black and and gold shades and a hoodie and a bright red lip, was spotted stepping off her plane in Slovakia this afternoon with the ever present Julius by her side. She's got a show in Bratislava tonight on her Mrs. Carter Show tour. And despite traveling to city to city overseas, she found time to talk to ELLE magazine about her new H&M campaign....and her the origins of her own style factor.
About where she gets her fab style, she told the mag: Well, thanks for the compliment! I think my style comes from watching my mother from the time I was a little girl. She was so stylish. She was the first person I saw mix high-end pieces with more accessible styles and make it all work. I'm also inspired by my sister [Solange Knowles]; I love her bold approach.
And how she chooses what she's going to wear everyday: I like sexy but classic pieces. I love prints and patterns, [and] mixing textures as well as solid colors....It depends on how I'm feeling that day, and luckily I have great, honest people around me to help. My stylists, Ty Hunter and Raquel Smith, are an influential part of the process.
Also traveling today: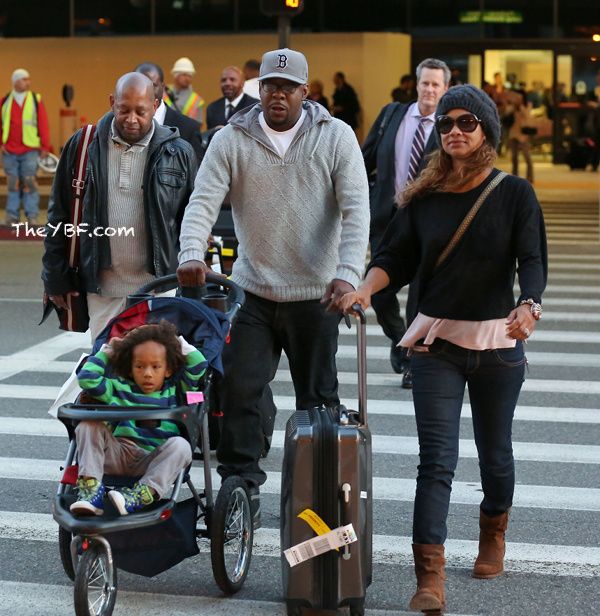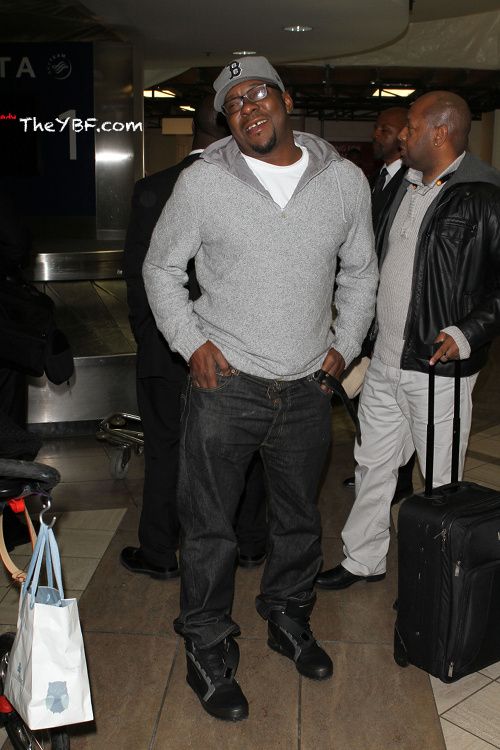 Bobby Brown and his wife Alicia Etheredge and their son Cassius looked like a lil happy family, They had just flown in to LAX from Atlanta. Hopefully he paid his daughter Bobbi Kristina a visit.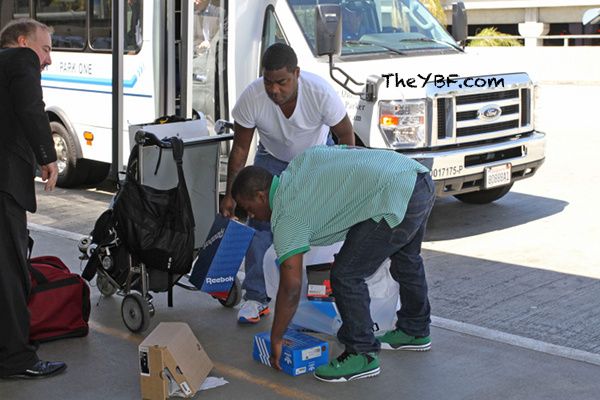 And also at LAX, Tracy Morgan had so many sneakers for his flight he couldn't even handle them all.
The comedian and his fiancee Meagan were spotted arriving to LAX to catch a flight out. And the two looked carefree, ready to show off that baby bump, and in love.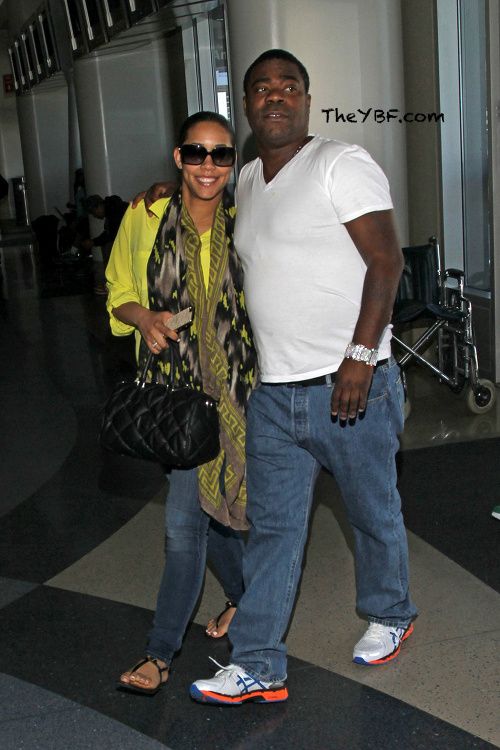 The twosome announced back in February that they're expecting. And since it'll be baby #4 for Tracy, it's no wonder he seems so care free about it all.
Photos: WENN/Pacific Coast News/Splash