MUSIC FAB: Kelis "Call On Me" SINGLE + K. Michelle's "Rebellious Soul" TRAILER
Apr 22 | by _YBF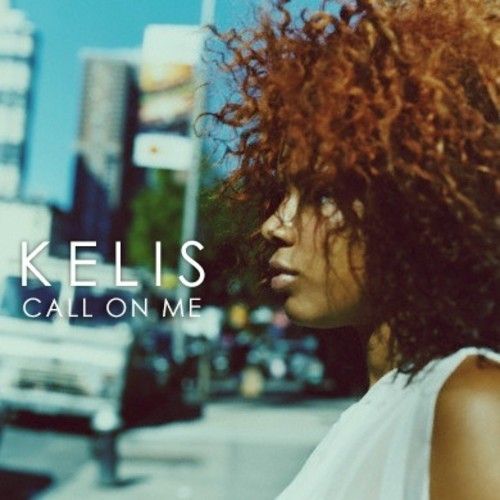 After a long hiatus, Kelis marks her return to music with a new song "Call On Me." Listen to her comeback sing inside and watch K. Michelle's trailer for her Rebellious Soul album.
After a stint on Will.I.Am's imprint with 2010's FleshTone, Kelis is back after a long hiatus with a new single called "Call On Me." Produced by TV on the Radio's Dave Sitek, the new single is the essence of neo-soul fusion drawing elements from multiples genres of music. The catchy song relies heavily on drums and thumping horn section as she croons about her love of making music and her Harlem-bred roots.
The ex-Mrs. Nasir Jones is releasing the song through Dave's Federal Prism imprint. According to Federal Prism, she'll will release two-full length albums through the label in 2013.
Listen to "Call On Me" here:
In other music news....
K. Michelle is ready for her close-up as she drops the trailer for her upcoming album, Rebellious Soul. Directed by ADreamerVisual, she tells fans, "This album is from my heart to yours. Take a look inside my journey and get to know me as an artist."
The black-and-white clip starts off with audio clips of her "LAHH ATL" co-stars sharing their opinions about her sometimes ratchet and abrasive behavior. Then, the flim shifts to shots of K. Michelle working on her studio album for Atlantic Records. She says,
"This project means everything to me. A lot of people counted me out, a lot of people call me ratchet, and yes I can be ratchet. But I'm a ratchet musician. I'm a person who lives, loves, and breathes everything music. I was determined that with this project people were gonna understand that music is still alive and I was determined with this project that people were gonna finally see me for more than just a crazy, ratchet reality star."
She adds that the disc is about her rebelling against cultural norms and the things we've been spoon-fed from society. "No one will tame me...never...ever...and it won't begin on this album." So far....the release date is not set in stone.
The trailer is the first of a series of webisodes that will document K. Michelle's process.
Glad to see her finally putting out official promo for an official album. Work.
BONUS: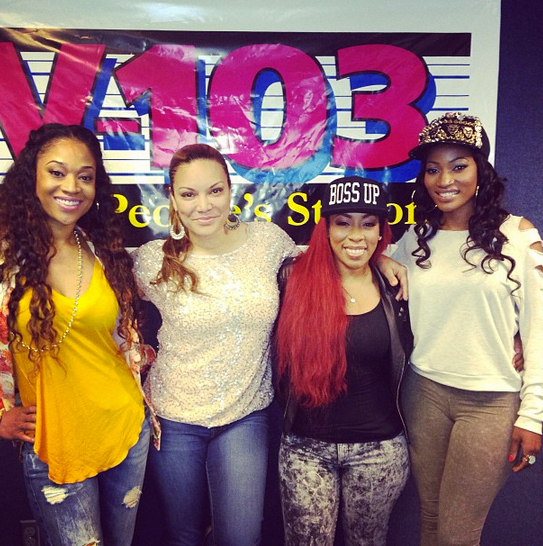 And it looks like things are all good between K. Michelle and Mimi Faust (after they made amends in NYC last week). Today, they posed with Erica Dixon and Egypt down in Atlanta during a V103 interview to promote tonight's debut of LAHH ATL.
Season 2 of "Love & Hip Hop Atlanta" premieres tonight at 8 p.m. on VH1.