PLAYOFF FAB: Rihanna & Her Bestie GET LICKY LICKY At Miami Heat Game + Hov Cheers On The Brooklyn Nets (And Drops "$100 Bill" Snippet)
Apr 22 | by Natasha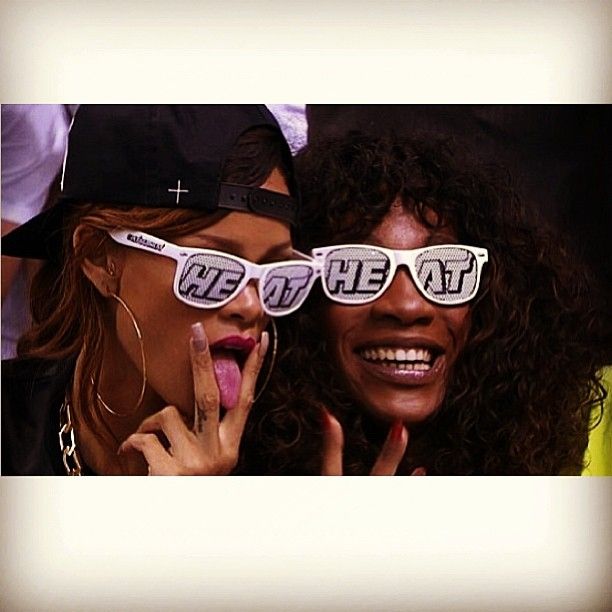 The 2013 NBA playoffs kicked off this weekend. And both Jay-Z and Rihanna made their way courtside to cheer on their faves. Peep the pics from Miami to Brooklyn inside...
Rihanna and her bestie like to lick-a-lick every now and then. We're not saying with each other...we're just saying they like to have some fun showing off their tongues.
The twosome chilled out in the MIA after Rihanna's tour rolled into the area over the weekend. So they hit up Game 1 of the Heat vs. the Bucks playoff game at American Airlines Arena.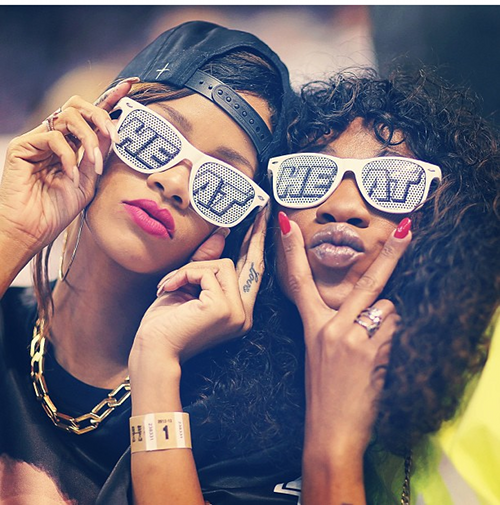 Rih showed her love for King James.
And showed off her brand new Chanel sneakers saying:
#shoegasm #shoegame #awesome #sneakernight #CCcertified #imuhphuckinembarassyou
And before the game (after a long night at the King of Diamonds strip club), the bad gal chilled out poolside with friends: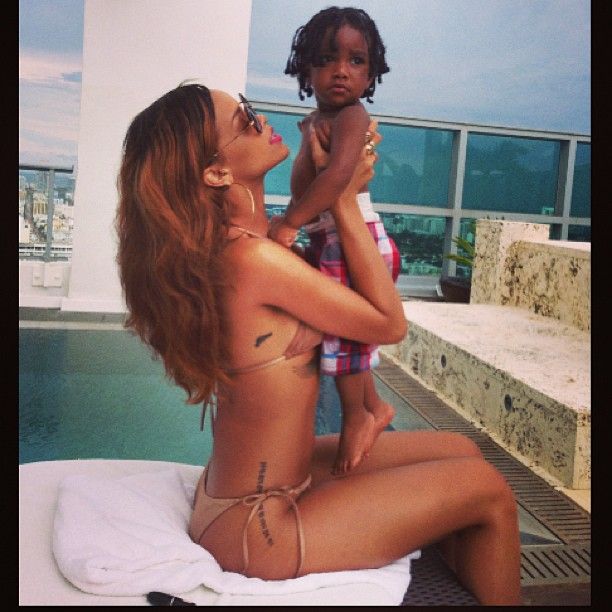 Cute.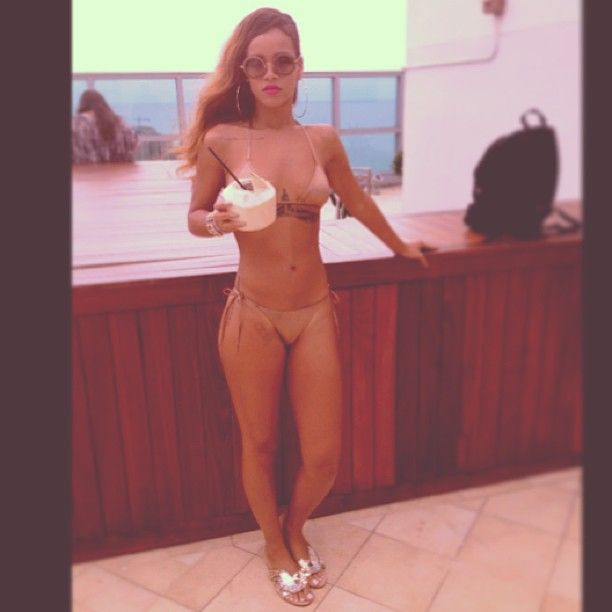 This body though in this gold Charlie Bymz bikini and Miu Miu sandals...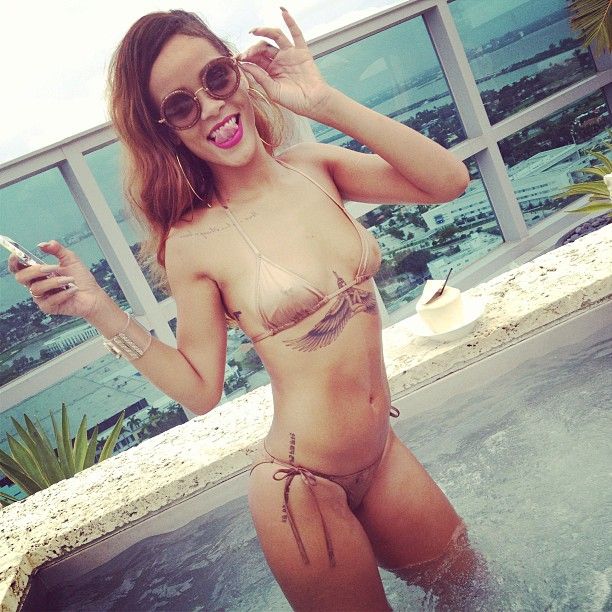 Hot.
And over on the east coast, Jay may not be their part-owner anymore, but like he said, he's a Net for life: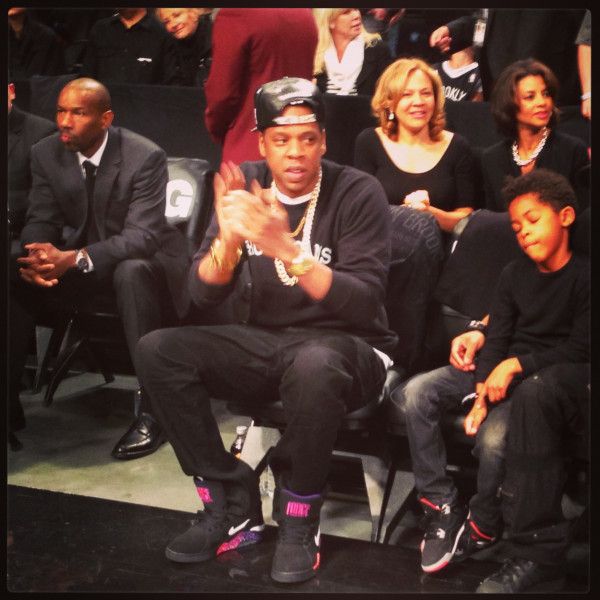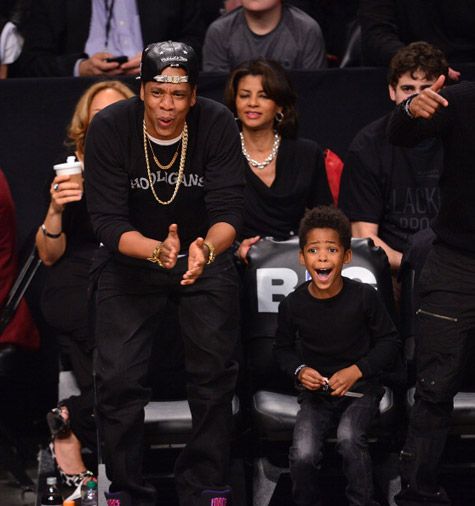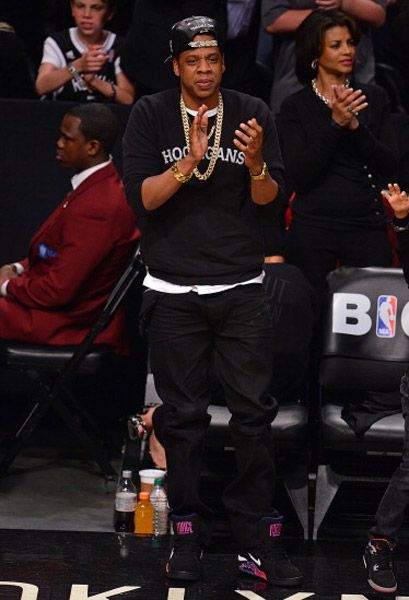 Mr. Carter, while his wife is overseas on tour, sat courtside for Game 1 yesterday of the Nets vs. Bulls game at the Barclays Center. And just as expected, he was there to cheer on the home team. Fun times.
And by the way, a chopped and screwed snippet of his track "$100 bill" that is on The Great Gatsby movie soundtrack just hit the net. Check it below:
Photos: Twitter/Instagram