CANDIDS: Lamar Odom & Khloe Kardashian DINE OUT After The LA Clippers Game + Master P CELEBRATES With Romeo And A "Louis Vuitton" Birthday Cake
May 01 | by _YBF
Khloe Kardashian and her husband Lamar Odom were spotted out after the LA Clippers game last night. Find out what Khloe said about her plans to start a family and see Master P celebrating his 46th birthday with son Romeo inside....
Last night, reality tv star Khloe Kardashian, seated with her bestie Malika Haqq, cheered on her husband Lamar Odom, as the LA Clippers lost to the Memphis Grizzlies (103-93).
Despite their loss, Lamar seem to be in good spirits as he and Khloe walked out of the Staples Center on their way to dinner at the Supper club.
Khloe recently told US Weekly that she and Lamar want to have kids but she'll have to take hormones for that to happen.
"I just wanted to be, 'Hey, let's have a baby,' and we would just have one. Kourtney did. And I wish that was the way for me. But it won't be. I'll have to take hormones. I do want to have a baby, but I don't feel the urgency to have one this very moment."
Also in LA....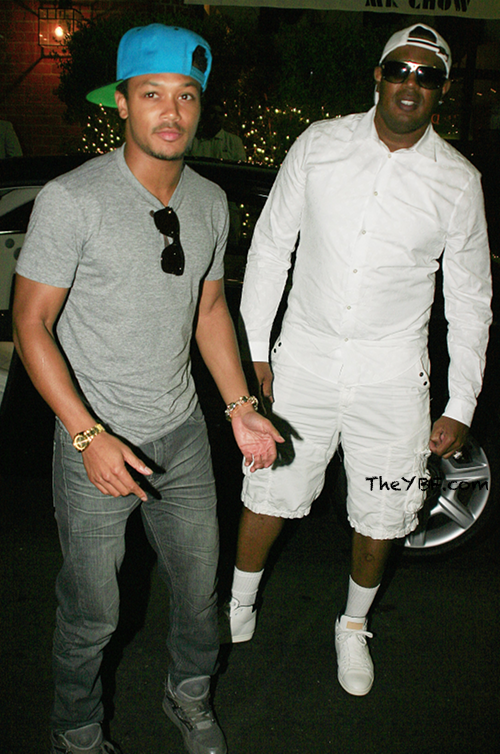 Rapper Master P was seen leaving Mr. Chow with his son Romeo, after celebrating his birthday with family and friends.
The "Make 'Em Say Uhh" rapper seemed to be in better spirits last night after makes a few waves last week for blowing off a flash mob in his honor. He thought he was being "Punk'd" and told TMZ, "Nobody ever did that for me before."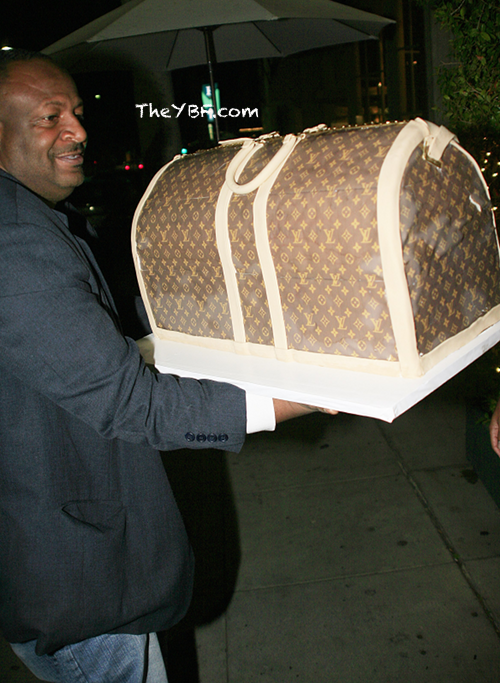 During dinner, the "No Limit" soldier and his family dined on a cake shaped like a Louis Vuitton duffle bag in honor of his 46th birthday.
BONUS:
Watch Master P explain that he doesn't like surprises above....
Photos via KAT/Splash/JD Pht Bx & MCGM