Swizz Beatz & A$AP Rocky DINE OUT In NYC + Eve's "Eve" Video Ft. Miss Kitty + Mountain Dew PULLS Controversial Tyler, The Creator Ad
May 01 | by Natasha
Swizz Beatz was spotted out with A$AP Rocky in NYC yesterday. Find out what the two fashionistas were up to inside and was Eve's latest video and get the deets on Mountain Dew's controversial Tyler, The Creator ad that just got yanked!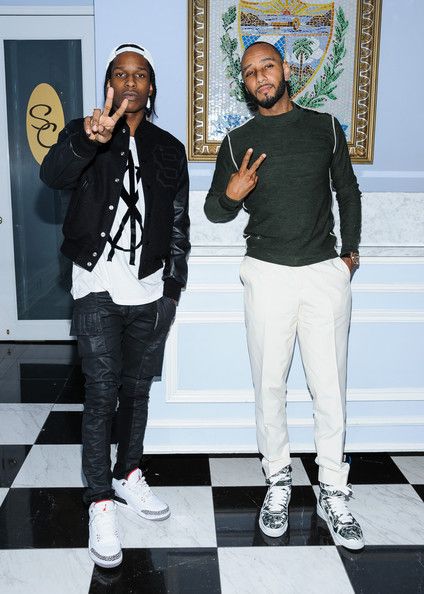 Rappers A$AP Rocky and Swizz Beatz were spotted out at the posh NY resturant and suppper club Son Cubano last night.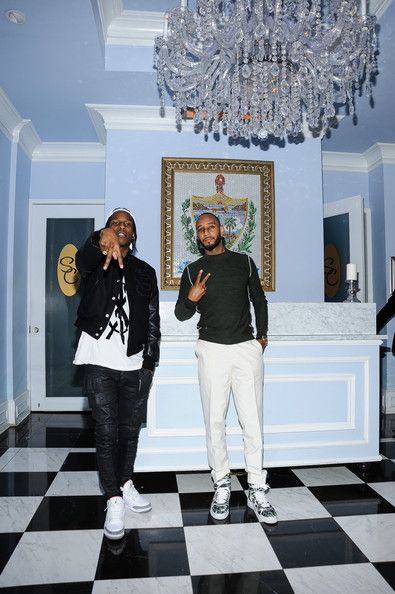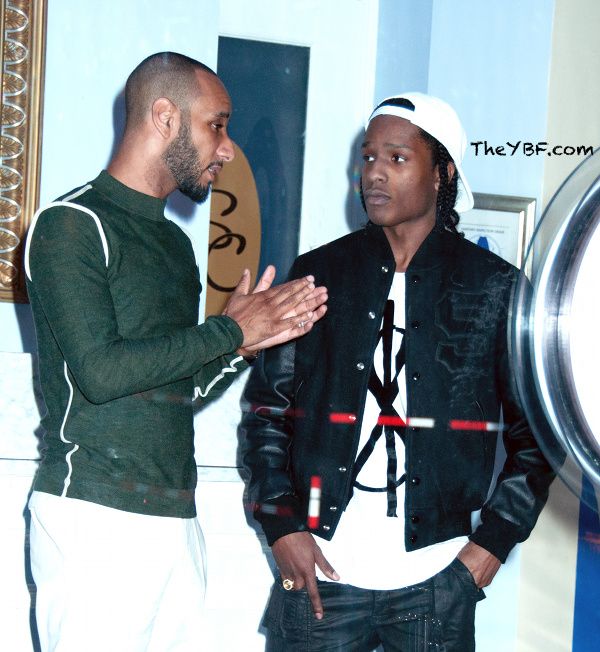 The two appeared to be in deep conversation during their meeting which we're sure revolved around fashion. A$AP has a few things in common with Swizz since both are very high profile moves in the world of fashion. And we all know A$AP considers himself "pretty" so maybe he got tips on landing a gig as the face of a fashion label...
And in new music videos....
Eve follows the "She Bad Bad" video with "Eve" the next offering from the upcoming Lip Lock disc (May 14th). Featuring Miss Kitty, Eve shot the new video in London (where she lives with her super rich boyfriend Maximillion Cooper).
She told Rap-Up TV, "That's one of my favorite, favorite tracks. I think if any track on this album was me, that's it for sure."
She also revealed that the disc will feature appearances from Missy Elliott, Snoop Dogg, Chrisette Michele, Dawn Richard, Pusha T and Juicy J.
And in controversial extrememly stupid soft drink ads....
Though you may not have heard that Tyler, The Creator teamed up with Mountain Dew (because it hasn't generated much press) we're here to inform you that he did. In fact, he's created a series of ads with the company. But his latest ad for the brand, which some folks called "racist", has been yanked from the company's social media platforms...though it can still be viewed on YouTube.
In the ad, a badly battered "white" woman on crutches is asked by a cop to pick a suspect out of a lineup of five African-American males and a goat named Felicia.
In addition to showing a group of Black men dressed in "stereotypical" street wear and having very "stereotypical" names, it seems that the woman is too afraid to identify the goat as the culprit (meanwhile he taunts her about "snitching"). We're sure in the mind of Tyler, The Creator this "ad" has a much deeper meaning when discussed for its social and political connotations....but this is supposed to be about drinking Mountain Dew right?
PepsiCo responded to the criticism by pulling the ad saying,
"We understand how this video could be perceived by some as offensive, and we apologize to those who were offended," the rep said. "We have removed the video from all Mountain Dew channels and have been informed that Tyler is removing it from his channels as well."
Watch the clip above and decide if this would have made you run over the the 7-11 and grab a cup of the Dew.
Photos via Blayze/Splash News /PCN