ON THE SCENE: "R&B Divas" Host Dueling Premiere Parties, Latavia Roberson & Tamika Scott Flaunt Their BABY BUMPS!
May 02 | by Natasha
Dueling "R&B Divas" premiere parties went down last night in Atlanta. It was Team Newbies vs. Team Vets. So it's already apparent how this season turned out.
We've got the inside scoop on what went down, plus pics of the fab folks who popped up, including a few baby bumps....
TheYBF.com was on the scene at both "R&B Divas" parties in Atlanta last night to celebrate the show's premiere. First up were the newbies (plus 1 vet, Syleena Johnson) at Harlem Nights. The turnout was low since many people were at rival Nicci Gilbert's party at the Museum Bar. But as more people began to file in, the premiere episode kicked off.
Latavia Roberson, who showed off her growing baby bump, made her way to Harlem Nights and posed it up with the show's star Syleena Johnson and 702's Meelah Johnson who's looking cute these days.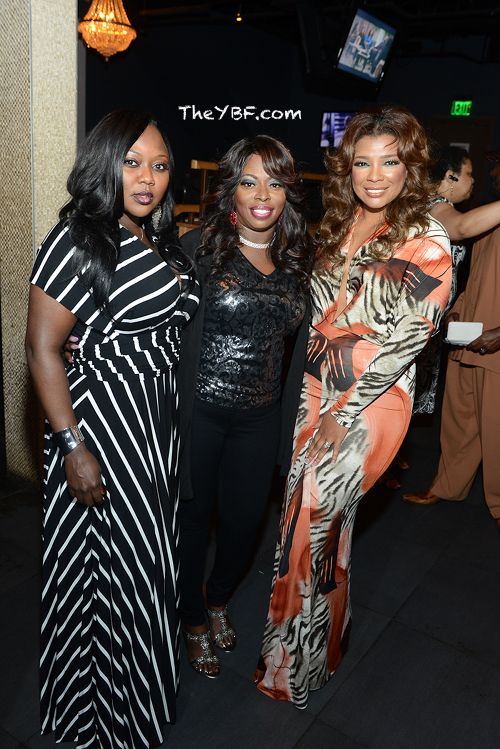 Newbie chicks LaTocha Scott & Angie Stone looked great as they popped up to celebrate their premiere episode. Is it just us or does Angie just seem like she's already over this ish?
And speaking of Syleena, during the first episode, no time is wasted getting to the drama and the diva antics between her and Nicci Gilbert. Hence, the separate parties.
Last season, Nicci did not introduce Syleena for her performance and Syleena is still upset about it. So now that all the ladies are trying to go on tour together, they can barely get together for a meeting because of all the egos and shade being thrown. And Syleena even kicked Nicci out of her house.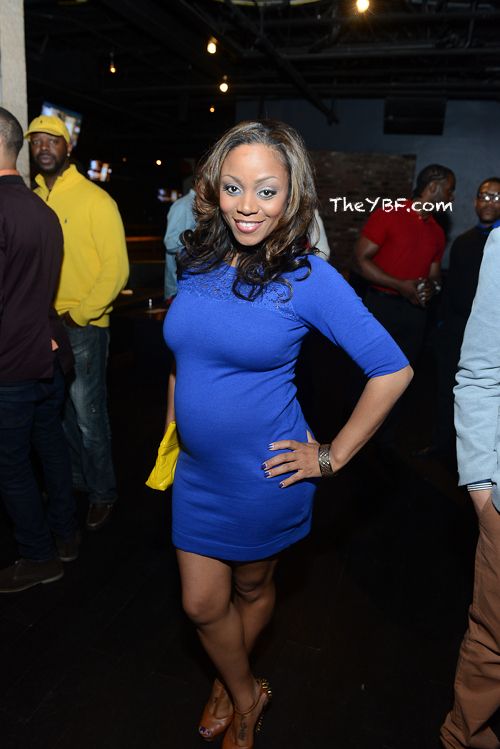 Both Latavia and Meelah kept it cute.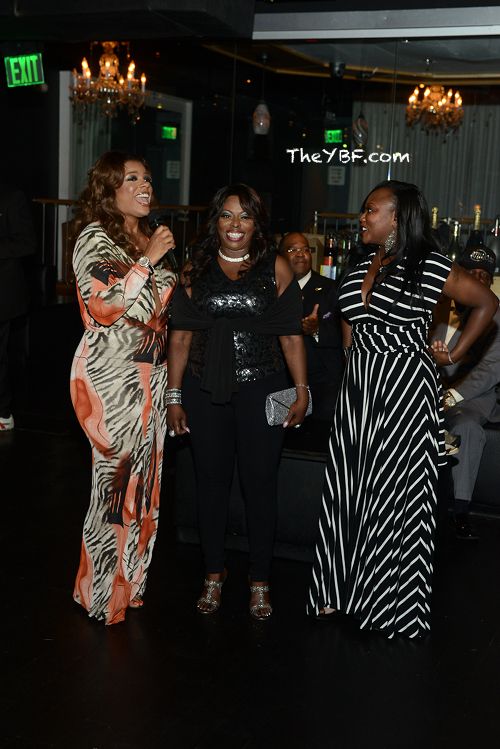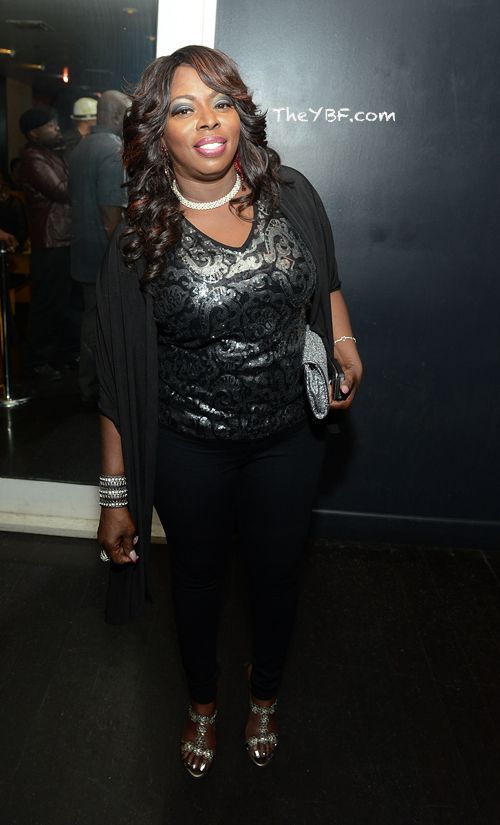 TheYBF.com spoke to Angie Stone briefly and she said we must stay tuned to see all the drama that unfolds. But she seemed extra coy when we asked if we would finally get to see the cast getting along. We're going with....no.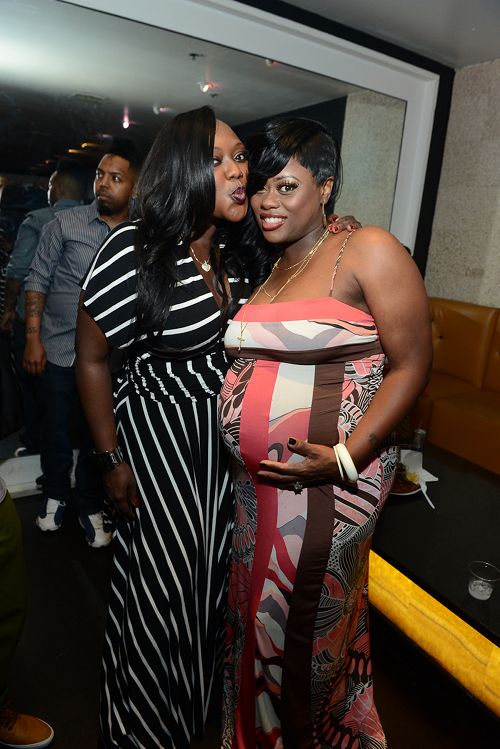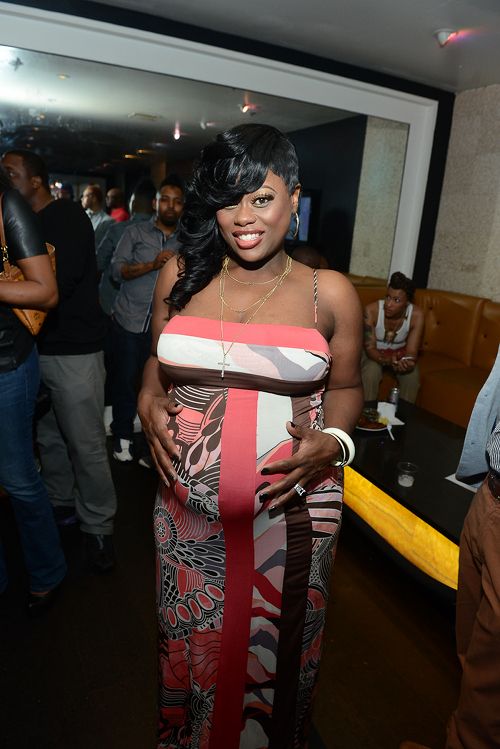 LaTocha Scott's sister, and former Xcsape member, Tamika Scott is pregnant. And she showed off that baby bump looking like she was about to pop.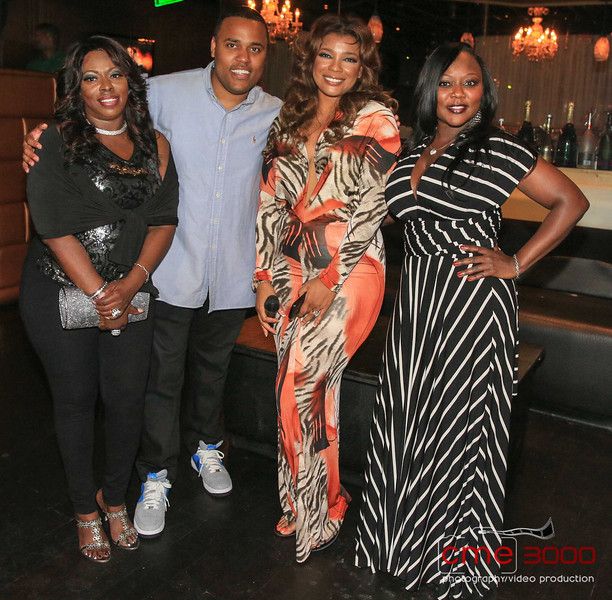 Producer Phil Thornton came out to support the ladies too. Syleena's looking great these days.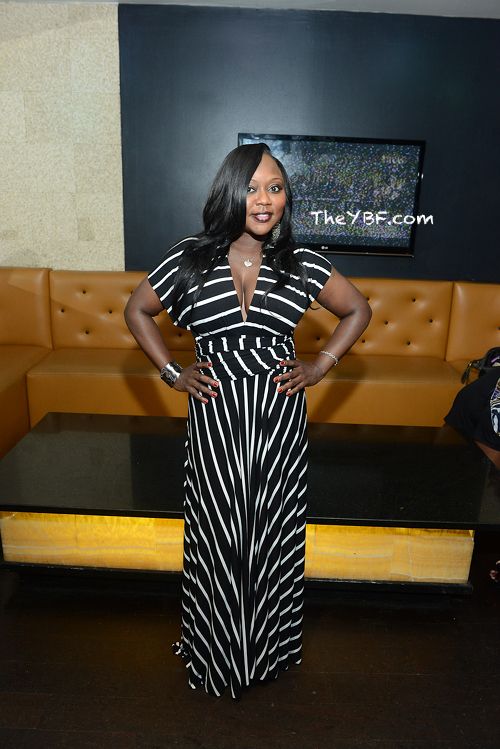 Cute dress.
Over at the Museum Bar for Nicci Gilbert's party: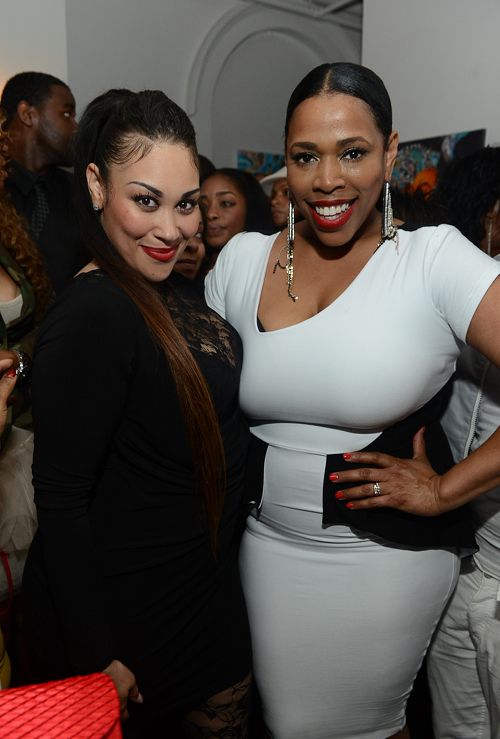 Nicci looked nice and so did KeKe Wyatt.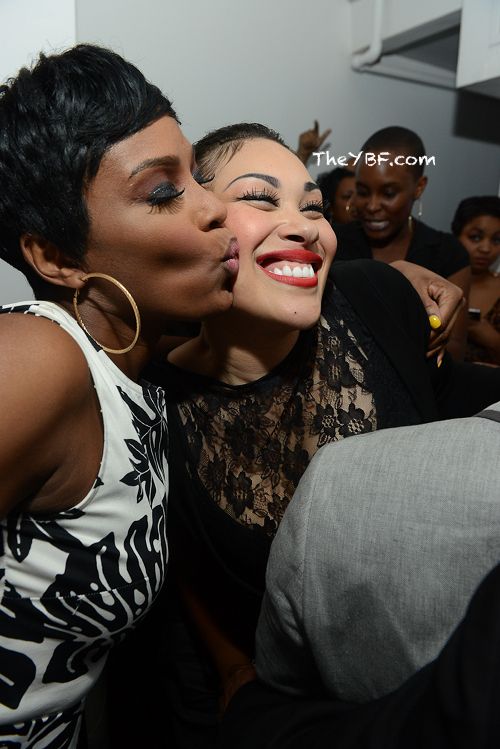 "Love & Hip Hop ATL" co-star Ariane hit up the event to support her fellow reality stars.
And so did Erica Dixon.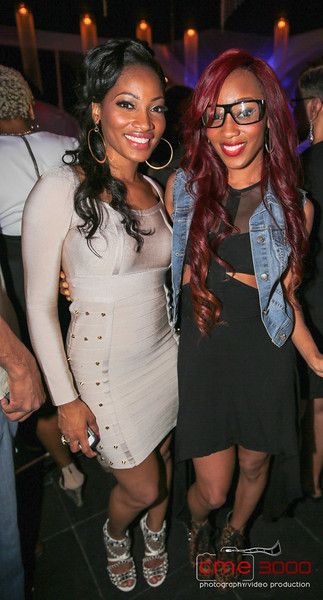 Really wish Erica would realize how smart and gorge she really is...and wouldn't continue to deal with the pettiness. She snapped some pics with singer Dondria.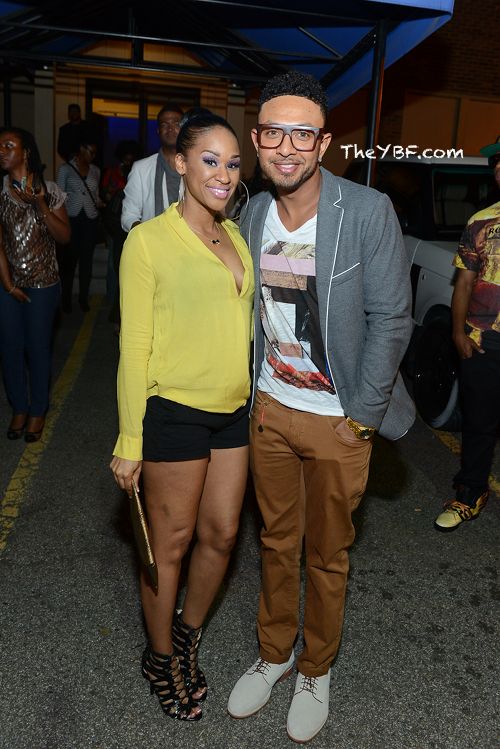 "LAHH ATL" newbies Traci Steele & her baby's daddy DJ Baby Drew were there.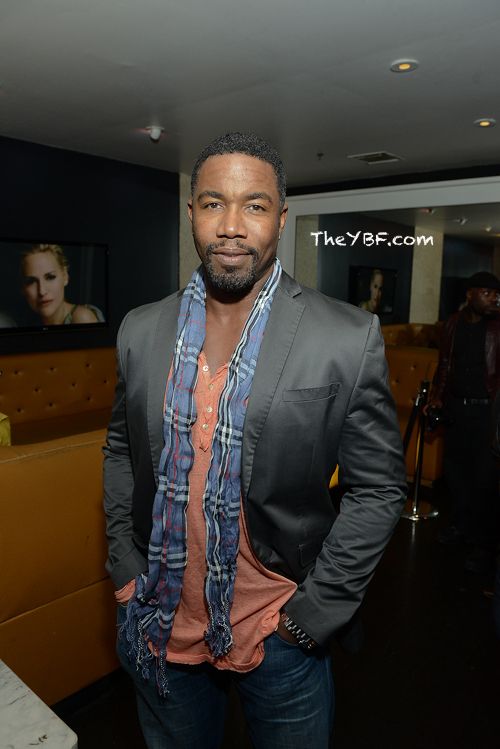 Michael Jai White came out the woodwork.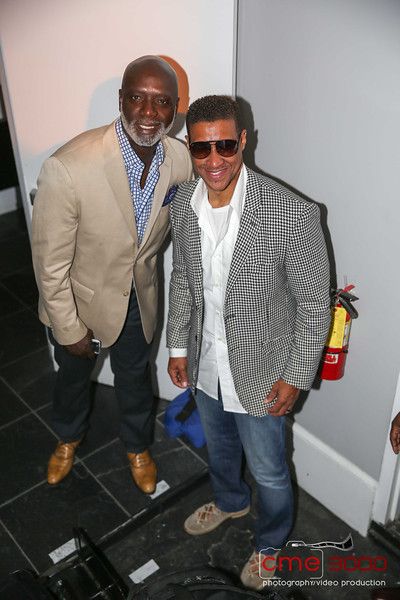 Tony Terry came out from the woodwork BEHIND the woodwork and kicked it with Peter Bailey. Where's HE been?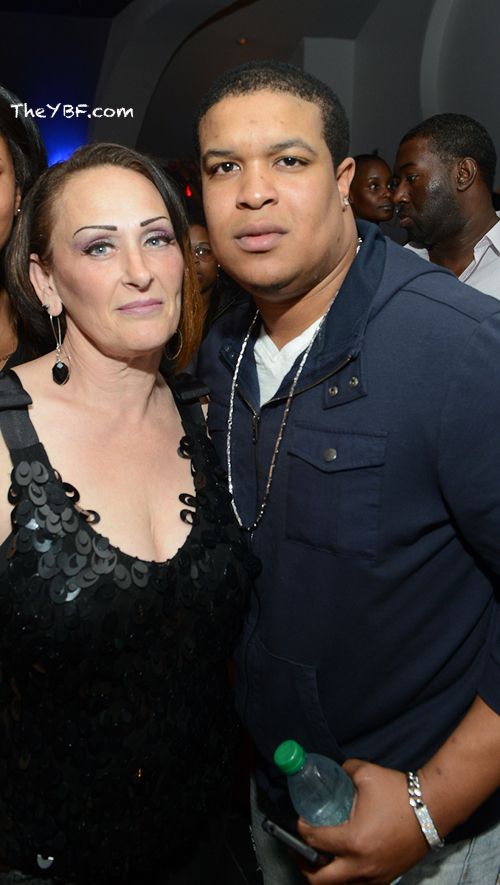 KeKe Wyatt's husbandger and mom posed it up.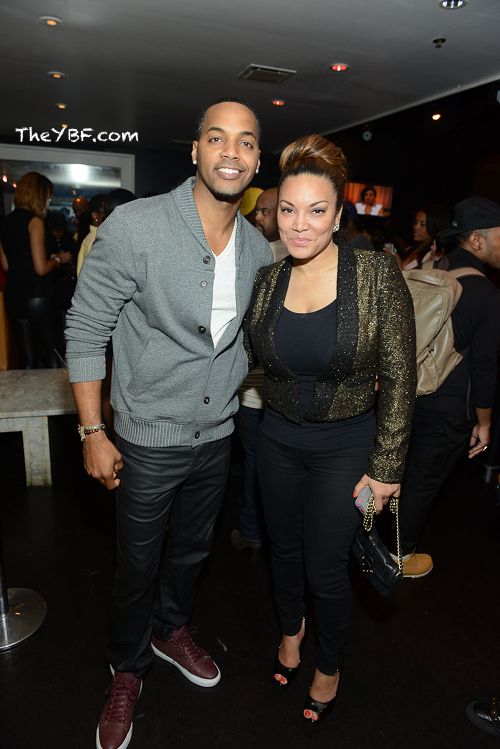 And Egypt and her hubby made an appearance.
Fab times.
Photo Credits: Paras Griffin/GParasPhotography.com, CME 300
The Randomness:
1. Gucci Mane has been released from jail. STORY
2. Assata Shakur has just become the first woman to be added to the FBI's Most Wanted Terrorists List. STORY