Chris Brown Confirms He & Rihanna Are "Doing Their Own Thing" & He's Seeing Other Girls+ Iggy Azalea Drops "Bounce" Video + Justin Timberlake Announces "20/20 Experience PART 2" Release Date
May 05 | by Natasha
If you're waiting for sweet messages from Rihanna to Chris Brown on his birthday today, you'll be waiting a while. Because Chris just revealed publicly that he and Rih Rih have gone their separate ways. And he's seeing other girls.
Check out his latest interview, plus Iggy Azelea's new "Bounce" video and Justin Timberlake's new release date....
Breezy rang in his 24th birthday in Vegas last night. But it was his new interview, with "The Kyle & Jackie O" radio show, that is catching all the attention.
Apparently, the reason we haven't seen Breezy & Rihanna together in several weeks is because they're now doing their own thing. Yep, the poster couple for breakups to makeups is currently on a downturn. But no worries, Chris says he'll always love her.
Chris said on the show,
"The way I look at it is… I'm always going to love that person, but people have differences, and people have different wants and needs."

"At the end of the day [Rihanna's] a young girl. I can't really be focused on wife-ing somebody that young… and I'm young too," said the birthday boy. "I just got to step forward and be a man and be the best Chris Brown I can be, instead of worrying about whoever else is going to be in my side pocket."
And by side pocket, do we mean Karrueche? Your ex who showed up at you b-day party in L.A. the other night? Maybe, since Chris went on to say he's got other women on his mind.
"I want to really see as many girls as possible. I'm going to do [my birthday] solo. At the end of the day, [Rihanna's] already doing her thing, she's on the road…"
Well...
Check out the full interview below:
Iggy Azelea just dropped her newest video for her track she released for the UK, "Bounce."
The Aussie rapper is well on her way to releasing her debut studio album The New Classic. And this video was a nod to her love of fantasy. It was shot in Mumbai with elephants walking down the streets and all for goodness sake. Check it.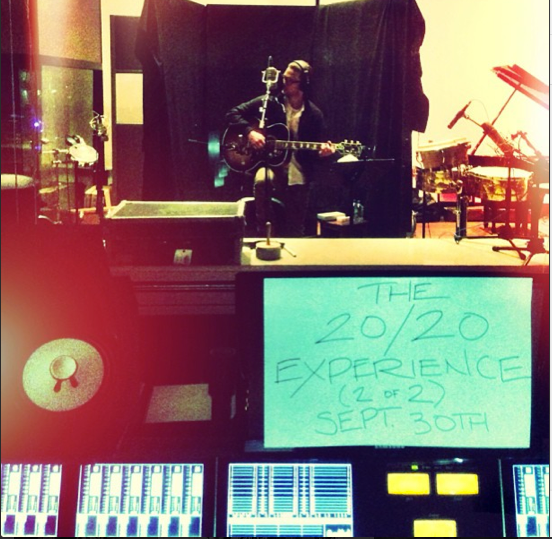 And Justin Timberlake promised a Part 2 to his already double platinum hit album The 20/20 Experience. Tonight, he hopped on Instagram to show himself recording some tracks in the studio while playing the guitar....and the release date was revealed as September 30th. Get suited up, it's coming...