Just like us, celeb chicks kick off their weekends with a good manicure. Check out Dawn Richard, Christina Milian, Regina King, Kanye West's ex Alexis Phifer and more getting pretty at Nuvo's nail party in L.A.
Regina King, who's now ricking braids, spent her single-girl style Friday night with Sparkling Nuvo and jewelry designer/nail aficionado Melody Ehsani at their first-ever pop-up Nuvo Nail Bar in Los Angeles at Ehsani's flagship store.
She and her girls Melody (above right) and celeb trainer Jeanette Jenkins and plenty more copped some signature Nuvo cocktails and one-on-one appointments with Candy Paint LA nail techs with custom Ehsani nail designs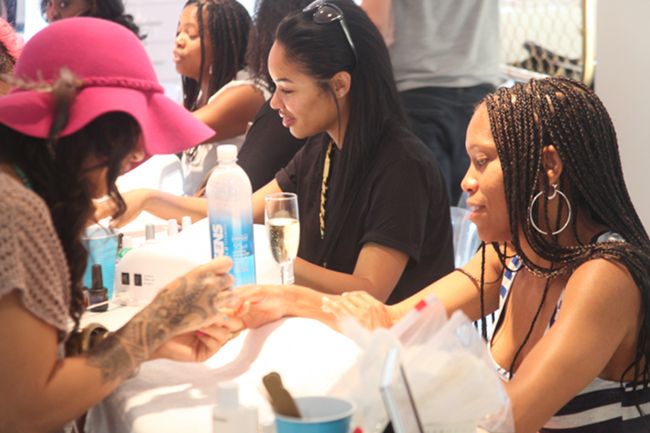 And look who came out of hiding. Designer Alexis Phifer, the one public girlfriend of Kanye West that we actually thought was perfect for him.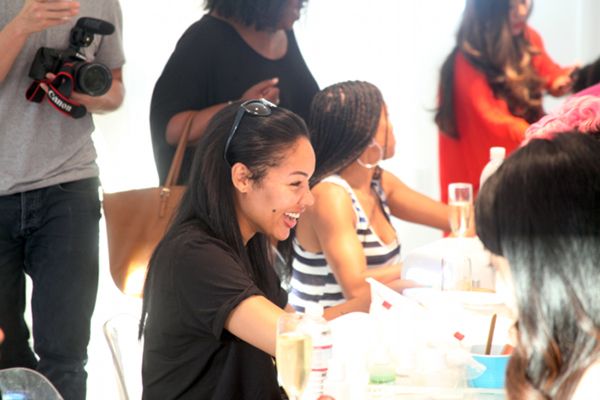 Cute.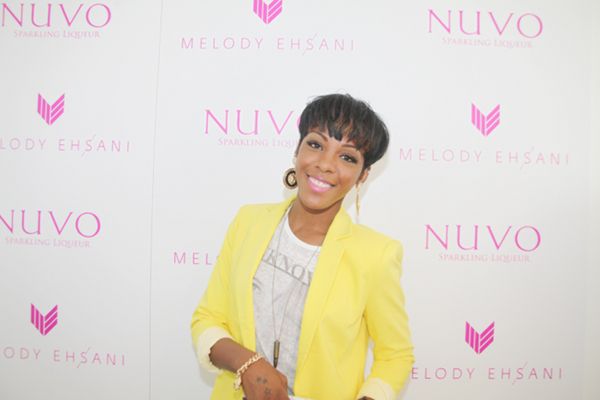 Goldenheart gal Dawn Richard made a bright yellow appearance.
"L.A. Hair" star Kim Kimble was there to get those nails done.
Former "ANTM" star Bre Skullark kept it cute and showed off her fresh cutsom mani.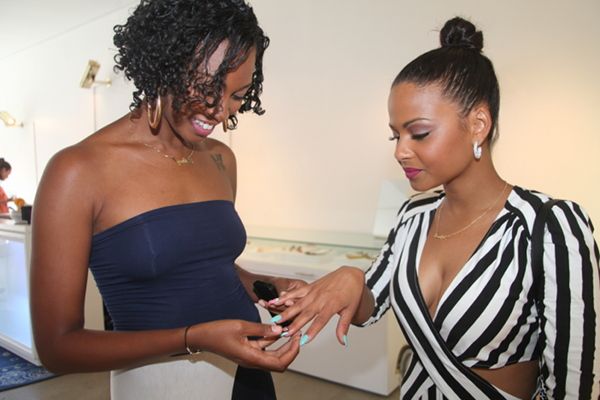 And Christina Milian got all dolled up in stripes for the event. Adorbs as usual.
The dual-city event jets across the country this week for the fab New York chicks.
Photo Credit: Mel D. Cole