COUPLEDOM: Big Sean & Naya Rivera Get Cozy In Hawaii + Chanel Iman Straddles A$AP Rocky For Some Kisses
May 11 | by Natasha
Celeb couples are blowing up their Instagrams with cutesy pics to let everyone in on their love. And to prove it's real, we think. Check out rapper Big Sean and his new boo Naya Rivera chillin' in Hawaii, plus Chanel Iman in a compromising position with her man A$AP Rocky...
Well aren't they...cute. If you're one of the folks saying Big Sean is only with "Glee" star Naya Rivera for publicity, the twosome are showing they've got some real laid back love. Or something.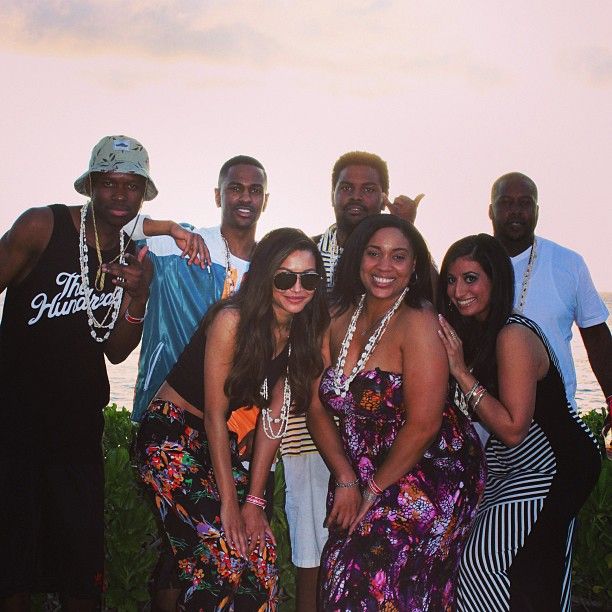 The twosome snapped a few cute pics while vacationing (even though Sean said he's working the whole time while he's there and this was his one day off).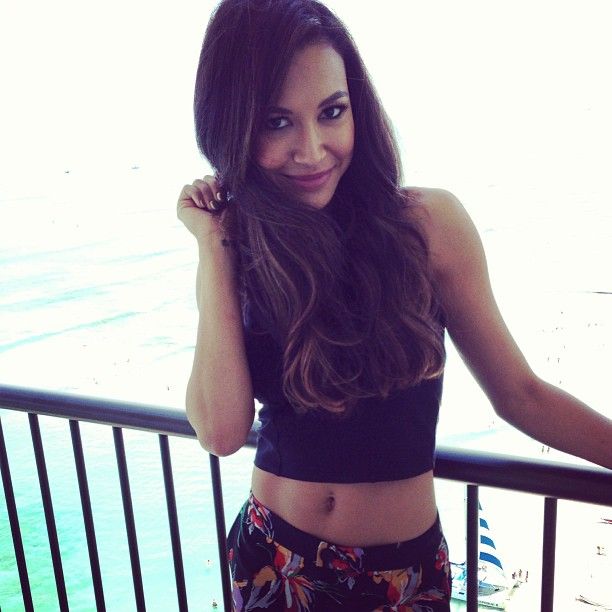 And the two have been gushing about each other. Sean tweeted the above pic saying "A pretty girl on my balcony."
And Naya tweeted the above pic of Sean saying, "Legendary." Oh. She also gushed to E! News about her man in the first interview where she talks about him openly:
"He's awesome and I'm really happy and I feel like I'm in a really good place in my life. So yeah, we're doing really well!"
Check out a Vine vid they shot while playing around at a luau:
Meanwhile, rapper A$Ap Rocky has a break from Rihanna's Diamonds World Tour. And he's spending it smoking some blunts and getting kisses from his model girlfriend Chanel Iman, who's straddling him on his lap, in between puffs: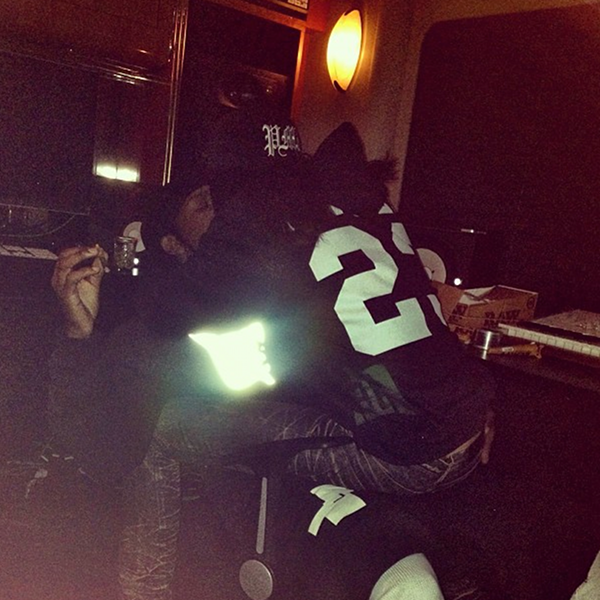 Yep....and they posted it. Love for the world to see. Gotta love that.
The Randomness:
1. Speaking of public love, Michael Jordan and his new wife Yvette were spotted honeymooning in Greece--beer, cigars and yachts galore. STORY