FIRST TRAILER: "Best Man Holiday"
May 13 | by Natasha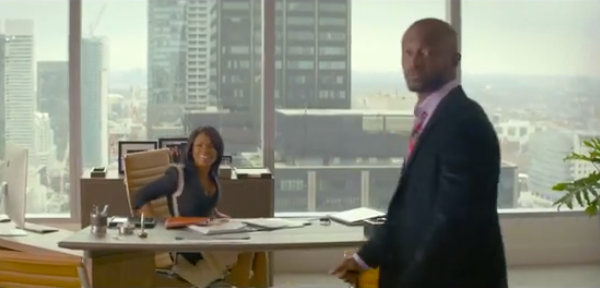 The very first trailer for Best Man Holiday has hit the net. Quench your thirst for the sequel inside...
Everybody's back....and it's like one big post-college, post-wedding reunion during the Holidays. The first preview of Malcolm D. Lee's Best Man Holiday is here, and it's what we've been waiting for.
The entire cast from season 1 has returned for more secrets and shenanigans: Nia Long, Taye Diggs, Morris Chestnut, Regina Hall, Harold Perrineau,Terrence Howard, Sanaa Lathan, Monica Calhoun, and yep, even Melissa De Sousa (Harold's nagging chick from the original before he got with Regina's "Candy" character).
Indie Wire says about the plot:
When the college friends finally reunite over the Christmas holidays, 15 years after the first film, they will discover just how easy it is for long-forgotten rivalries and romances to be ignited.
And we're ready for it all. What's going to happen with that Harper/Robin/Jordan love triangle, esp. now that Jordan has a new man (Eddie Cibrian)? Does Quentin ever settle down? And do Lance Sullivan & Mia actually make it?
Check out the trailer below. The movie hits theaters just in time for the Holidays--November 15th.