VIDEO FAB: Kendrick Lamar's "B*tch Don't Kill My Vibe"
May 13 | by Natasha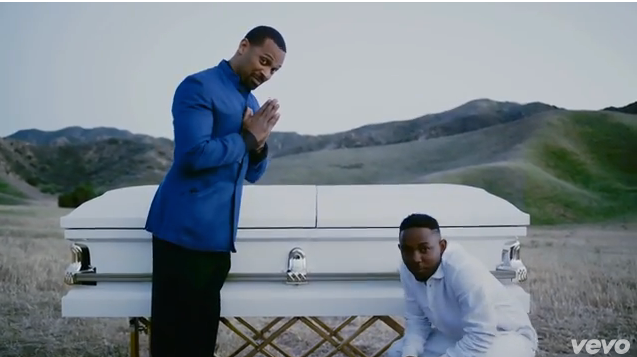 Cali rapper Kendrick Lamar just dropped the visuals for his hit 'chill anthem' "B*tch Don't Kill My Vibe". Check out inside how he turns a sad occasion into one that's totally turnt up...
25-year-old Kendrick Lamar sheds light on the negative aspect of his Compton way of life, and turns it into an occasion where everyone is celebrating life.
In the visuals for "B*tch Don't Kill My Vibe," his hit single off his good kid, m.A.A.d city album, Kendrick takes us to the funeral of a loved one. Then, he pops bottles with friends party-style in the front of the hearse while traveling to the burial. And it's all a message to celebrate life in a good way, instead of turning your world and everyone else's into a somber one, even when bad things happen.
Comedian Mike Epps also makes a silly cameo.
The vid can also be the cure for your case of the Mondays. Monday: B*tch don't kill our vibe...