FINALE FAB: Tamar Braxton, Jennifer Hudson & Aretha Franklin Make APPEARANCES On "American Idol's" STAR-STUDDED Season Ender (PICS & VIDEO)
May 17 | by _YBF
Last night, Candice Glover became the first female to be crowned the "Amercian Idol" in five years. Along the way, celebs like Tamar Braxton, Jennifer Hudson and Aretha Franklin were there to cheer her on. See pics and performance from Mariah Carey and others inside....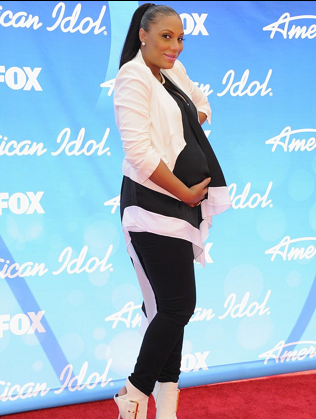 As she showed off her baby bump and mother's glow, Tamar Braxton walked the red carpet last night for the Season 12 finale of "American Idol" where Candice Glover was crowned the winner. Tamar tweeted her support saying, 'Get it Candice! !! #REALSINGINGSTILLMATTERS'
Meanwhile, as she prepares to give birth, Tamar is riding high on the charts with her breezy summer jam, "The One."
As all signs point to Nicki Minaj exiting "American Idol" at the end of the season, she smiled for the cameras at last night's finale.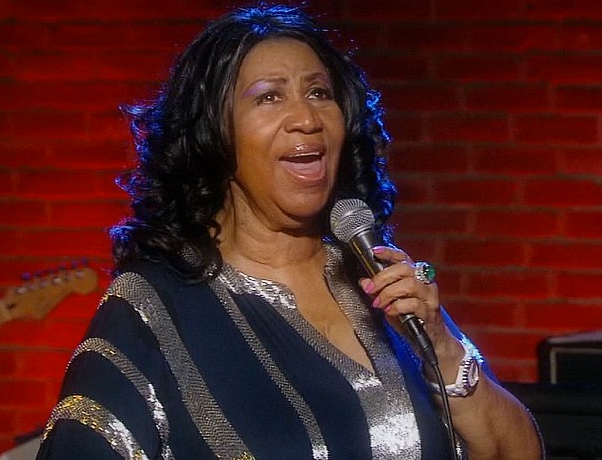 The Queen of Soul, Aretha Frankin, also made an appearance on the show. Via satellite, the queen of soul belted out a medley of hits with a few of the female finalists. She told the two finalists, "Candice, tonight you are a winner, win or lose you are a winner, you and Kree both have promising careers."
Watch Aretha perform with the top 5 female finalists here:
And former "AI" contestant turned Oscar-winner superstar Jennifer Hudson returned to perform with Candice. The two dueted with Natalie Cole's "Inseparable".
Watch their performance here:
And then there's Mariah.....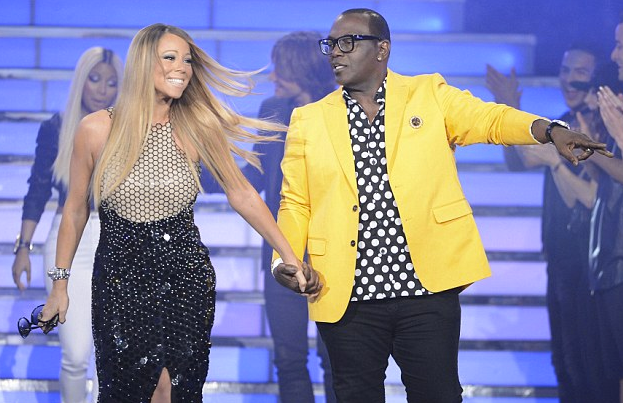 Mariah Carey made what might be her last appearance on "AI" (as a judge) last night.
In true diva fashion (with a diamond microphone stand) Mariah performed a seven-minute medley of some of her biggest hits like only she can, including "Vision of Love", "Make it Happen" and "Hero" with fellow "AI" judge Randy Jackson on bass guitar. She also sang her latest hit "#Beautiful".
In a feathered fishtail dress, adorned with crystals, Mimi rocked the stage BEFORE Jennifer Lopez. And with Nicki Minaj AND J Lo in the building, we would have loved to be a fly on the wall backstage. We're sure the diva-tensions were high.
Watch Mariah's performance here:
BONUS:
Jennifer Lopez closed out the show with her latest single "Live It Up" featuring Pitbull. And in case you we wondering, Mariah "smiled" throughout the performance....because she knew we were watching. Gotta love her.
Photos via FOX/REUTERS