Kanye West's New "SNL" Promos...With His Band-Aid + He's Bringing Kim K. & The New Baby ON TOUR Months After The Birth?!
May 17 | by Natasha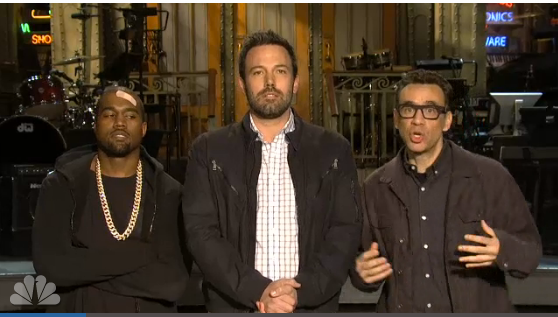 Kanye West is the musical guest for this Saturday's season finale of "SNL". And he put on his straight face and band-aid for the new promos. Check 'em inside, plus the newest details about how 'Ye and Kim K. will be dealing with his touring schedule as soon as the baby is born....
Kanye stars in the new "SNL" promos with this weekend's host Ben Affleck and comedian/"SNL" star Fred Armisen. And he's rocking a band-aid to cover that scar from his pole walk-in incident. And he puts his dry humor we all have come to love on display. Check out Kanye as the musical guest on this Saturday night's season finale on NBC, 11:30p EST.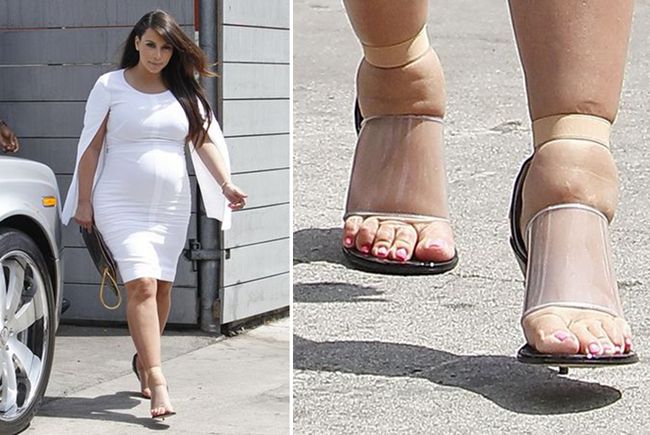 Meanwhile, rumors are swirling about how Kim & Kanye will be handling his tour that kicks off just a couple months after ther baby is due. Some reports previously said Kim is "pissed" because he's deciding to actually go to work and tour. Now, TMZ says (in their usual captain save-a-Kim posting) that's not the case.
Reportedly, the couple have already started scoping out soundproof hotel rooms with cribs in the rooms at every tour stop....because Kim & the baby are said to be going on tour too. And we can't say we're surprised.
In other news, Kim was spotted in head to toe Givenchy yesterday...and folks around the net are in full discussion about why she insists on murdering her pregnant feet in all these heels. We know Givenchy makes flats...
Photos: NBC, INF Photos