2013 BILLBOARD AWARDS PERFORMANCE: Chris Brown's "Fine China"
May 19 | by Natasha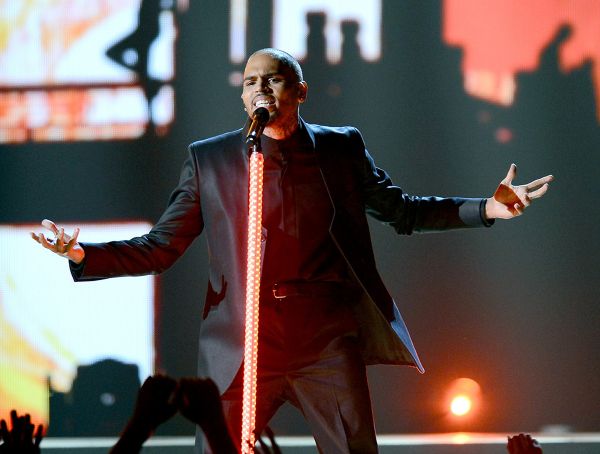 Chris Brown returned to the Billboard Awards stage tonight to perform his hit single "Fine China." The heavily Michael Jackson-influenced choreography was on point as usual, but folks are raising their eyebrows at his singing tonight. Check out the performance for yourself inside....
As usual, Chris Brown delivered a hot performance for his track "Fine China". Probably going to be one of the hottest of the night.
And if you feel like you're watching the "Bad" video mixed with "Thriller," you're not far off. The creative directors for the performance (and for the video) were Rich & Tone Talauega, who were Michael Jackson's creative directors/choreographers. And they're currently the creative directors for the MJ One Cirque du Soleil show in Vegas premiering this month.
So while the dance breaks were totally on point as expected, we gotta ask. Should Chris back off those ciggies and that partying? Because the singing....
*UPDATE* Chris tweeted after his performance, "Lil hoarse for the performance but it happens. Good sh-t otherwise."