GRADUATION FAB! Kerry Washington Gives Commencement Address At Her Alma Mater GWU + President Obama Tells Morehouse College During Commencement Speech, "Racism Is No Excuse For Not Excelling"
May 19 | by Natasha
Today was full of college graduation commencement speeches from two of everyone's fave YBFers. Kerry Washington headed back to her alma mater of George Washington University in Washington, DC. And President Obama became the first sitting President to give a commencement speech in the stage of Georgia since the 1930's. And he made it memorable.
Check out pics and video inside...
After graduating from GWU with a degree in Theater back in 1998, the "Scandal" star brought her new found Hollywood power back to her alma mater this morning to deliver the commencement address. She tweeted this AM:
So honored and truly humbled to be giving the commencement address this morning at George Washington University
Oh, and we can now call her Dr. Washington. Before her speech, Kerry received an honorary Doctorate of Fine Arts from the University!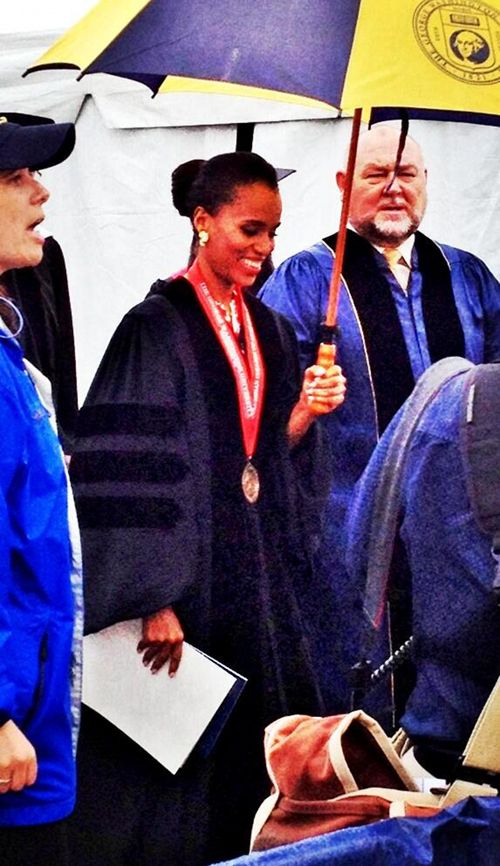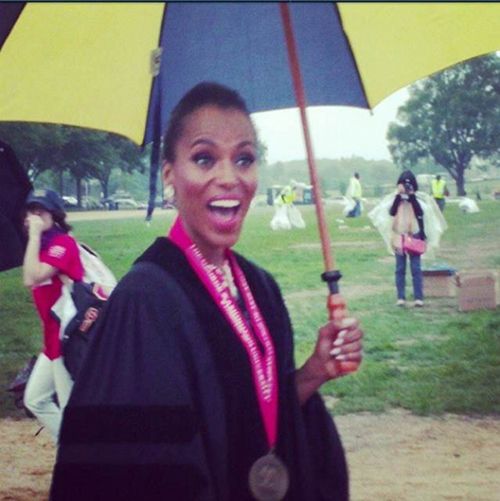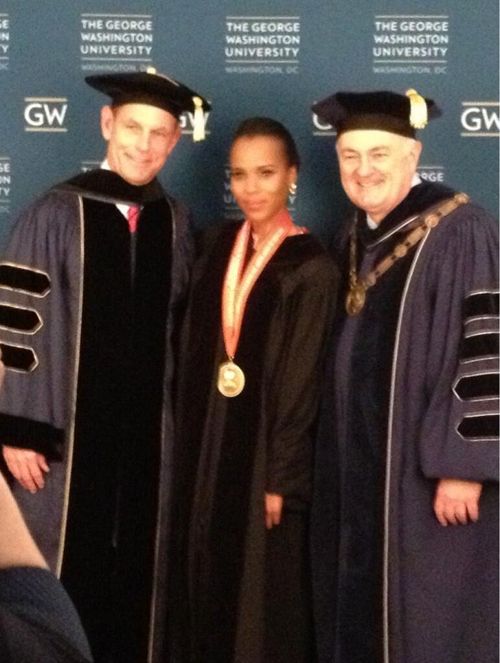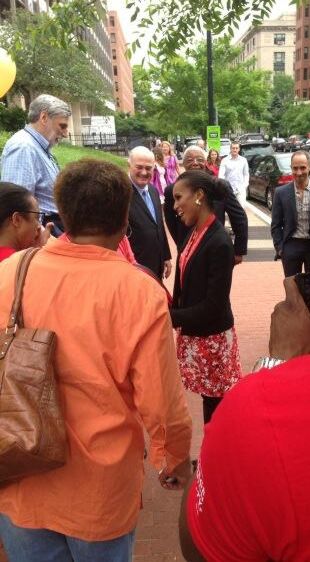 She was spotted talking to graduates and students afterwards around campus. And from what we hear, she had everyone star struck. Here's video of her receiving her Honorary Doctorate and her 20 minute commencement speech to the graduates:
And down in Atlanta today, the pouring rain didn't stop President Obama from making his way to the prestigious HBCU Morehouse College to deliver the commencement address: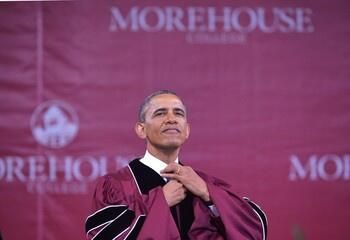 He was seen fixing his tie (swag on 1000) after receiving an Honorary Doctorate of Law from the University. Nice!
He gave an amazing speech (as usual) that lasted 30 minutes telling the graduates of the all-male college that racism is no excuse for not excelling.
"As a young man, Sometimes I wrote off my own failings as just another example of the world trying to keep a black man down, but one of the things you've learned over the last four years is that there's no longer any room for excuses."
Preach! Check out video below:
Congrats to all the 2013 Graduates!!

Photos: @GWPeterK's Twiter, therealkpike's Twitter, iamblessed's tumblr, Keshia Mae Jeantel