Eve Kicks Off GUMBALL With Her Man Maximillion + VH1's "Hit The Floor" Super Trailer
May 20 | by Natasha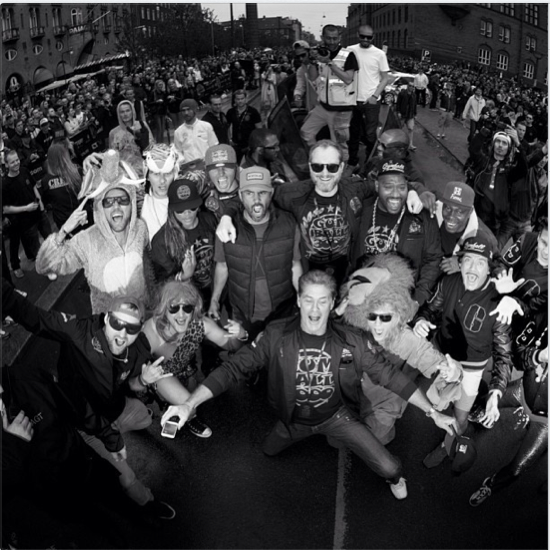 Eve posted some pics of the big GUMBALL 3000 that kicked off this weekend overseas. And she's riding shotgun in a super expensive ride with her man Maximillion (in the middle with the Gumball tee on).
Pics inside, plus VH1's "Hit The Floor" super trailer...
After her whirlwind LipLock album promo in NYC and Philly, Eve is all about her millionaire boyfriend's GUMBALL race. She posted pics from DAY 1 this weekend.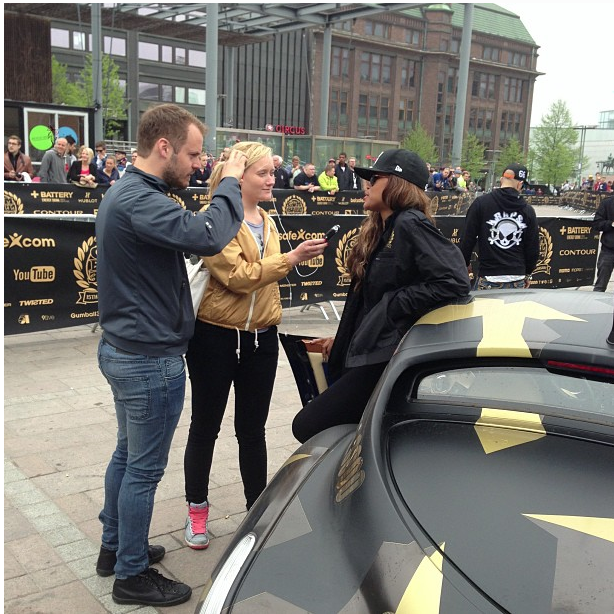 And rappers Bun B and Xzibit are there too.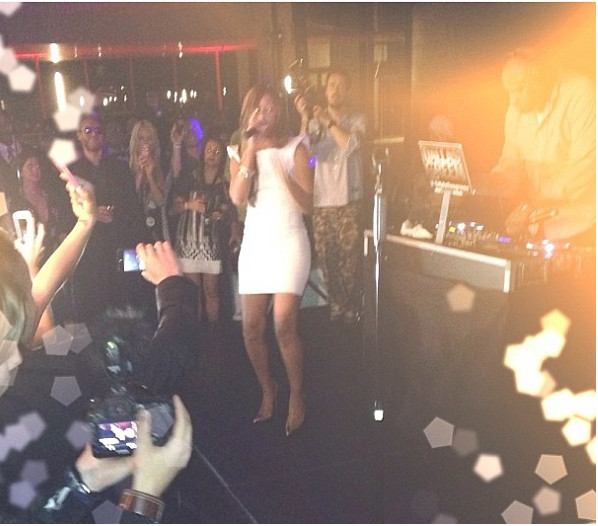 And she even performed during a kickoff concert .
She posted a pic of her and Max's car saying, "Still day 1 on #gumball3000 about to drive the #morgan on to a CRUISE SHIP! for an 8 hour boat ride to Finland #adventure."
Must be nice!
And VH1 just released the super trailer for its new scripted show "Hit the Floor". It premieres Memorial Day (Monday, May 27th at 9PM ET
/PT), but the newest super trailer has just been released.
What's this all about: "Hit The Floor" follows the alluring lives and loves of the Los Angeles Devils Girls, the premier dance team in all of professional basketball. The Los Angeles Devils are the number one team in the league. When the stadium lights go up at night all of Hollywood comes out to support the million dollar players; but in this city these men share the fame, adrenalin, money, sex and power with their dancers, the Devil Girls. At the heart of "Hit The Floor" is Ahsha (Taylour Paige), a sheltered young woman who joins the team against the wishes of her mother Sloane (Kimberly Elise), who knows this treacherous, tempting world all too well having been an original Devil's Girl herself. Olivia (Charlotte Ross) is the shrewd squad manager, Jelena (Logan Browning) is the ruthless star captain of the dance team who won't let anyone outshine her and Pete Davenport (Dean Cain) is the former All-Star who's come back to coach his old team only to have to contend with the girls both stealing the spotlight and distracting his players.
Well it's not "Basketball Wives". And that's a good thing. So...will you be watching?
Photos: Eve'a Instagram/Bun B.'s Instagram/ @misswindekilde's Instagram