LOCKED OUT: Kordell Stewart CHANGED THE LOCKS On Porsha...Forcing Her To Go Back Home To Mommy!
May 20 | by _YBF
Former NFL baller Kordell Stewart is playing hard ball with estranged wife Porsha Stewart (Williams). This dude recently changed the locks on their mansion and is NOT providing her with keys! Get deets on Porsha moving back home to her mom inside....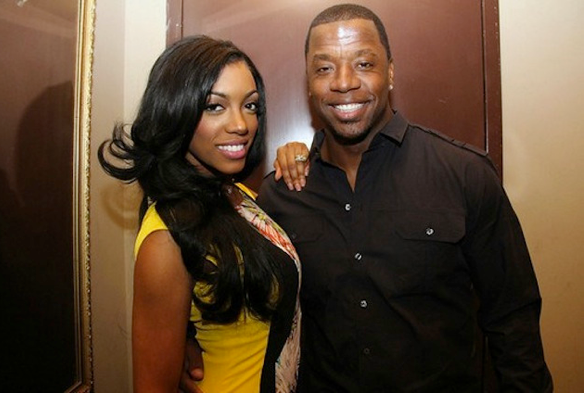 "RHOA" star Porsha Stewart, who's gone back to her maiden name--Porsha Williams--filed documents with family court in Georgia, according to TMZ, revealing that she had to move back in with her mom after her estranged husband, Kordell Stewart, changed the locks!
We've been following the Stewart's nasty divorce for weeks now and we've come to the realization that Kordell DOES NOT do well with communication. You'll recall Porsha found out about the divorce through social media and it seems that she only found out about the locks being changed AFTER she tried to get into the damn house. Sad.
Porsha's lawyers did reach out to Kordell's legal team for keys...but they haven't provided any. It sure seems like they're making it hard for the former pastor as Kordell wouldn't even attend mediation sessions, calling them a "waste of everyone's time." Y'all know Pastor Porsha's faith is being tested as we speak. We feel you girl.
For her part, Porsha wants a new set of keys (that actually work) or money to find a "suitable alternative residence." Message to Kordell, "You can't win when you dirty" (in our NeNe Leakes' voice).