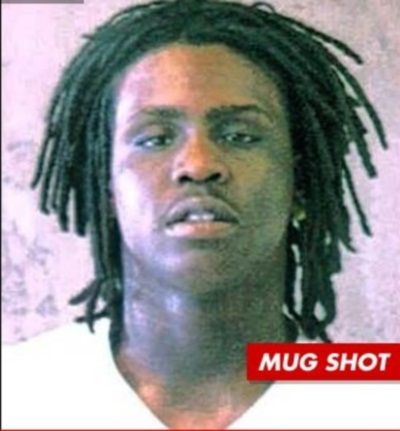 Chicago rapper Chief Keef took his bad behavior down south and ended up behind bars in Atlanta yesterday. Find out what he got busted for inside...
Despite being 17-years-old, rapper Chief Keef has amassed a long list of fans and an extensive rap sheet to match. Earlier in the year, the rapper was was busted for violating parole (he loves guns) and he's also been to court a few times behind child-support support drama.
As if that wasn't enough to rap about, Chief Keef aka Keith Cozart was locked up in Atlanta yesterday for disorderly conduct (which was later revealed to be marijuana related), according to TMZ. Peep that mugshot where dude is CLEARLY high as usual.
Now with another arrest under his belt, he tweeted,
YOU'RE MAD? We can imagine how mad your daughter will be when she grows up witout a dad around purely because of your own choices. Just sayin'...
In case you missed it:
Chief Keef is featured on the latest video from Capo called "Hate Me". Directed by Azae Production, the two rappers wear white tees, smoke marijuana and drink Purple Drank out of Dunkin Donuts coffee cups. Throughout most of the video, the two look dazed and distant. It will be interesting to see how Chief's parole officer responds to this video. We imagine it must "violate" something....
*UPDATE* TMZ reports that Chief Keef was busted for smoking marijuana at a hotel in Atlanta.