PROMTASTIC: Evelyn Lozada Plays Prom Date To Detroit High School Senior--The Details
May 30 | by Natasha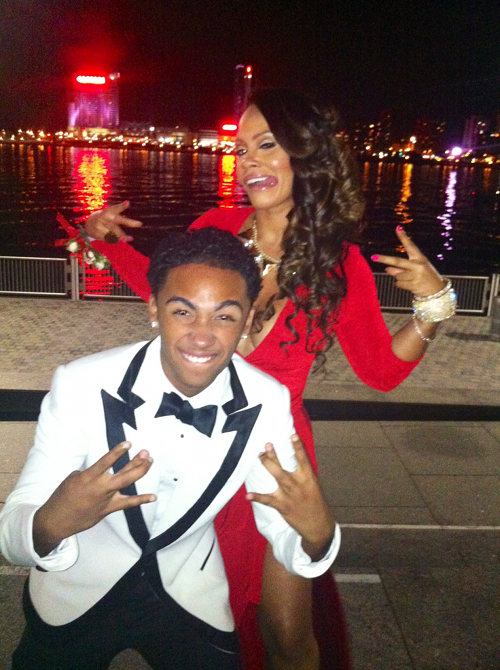 Evelyn Lozada rewarded one of her Twitter followers with the gift of her presence...at his prom. Check the pics inside of Evelyn hitting up the high school prom she never got to attend...
Rocking a sexy red dress with a bit of midriff exposure and lots of cleavage on display, "Basketball Wives" star Evelyn Lozada made a high school boy's wet dreams come true. She accompanied the extra happy young man to his high school prom recently.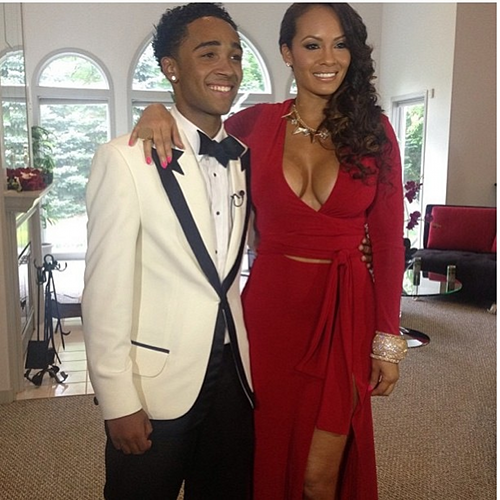 Anthony Nelson, a Senior at West Bloomfield High School, asked Evelyn via Twitter to be his prom date back in October 2012, and naturally, she said yes!
Ev's rep tells us the reality star wasn't able to attend her own prom because at the time, she was pregnant with her daughter Shaniece. So, this was a chance for her to experience for the first time what the seniors in high school look forward to.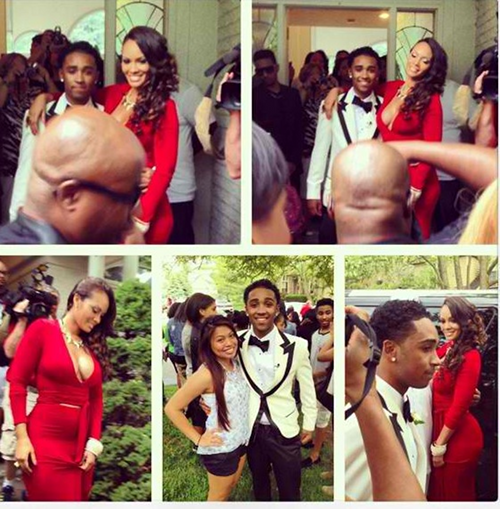 The reality star/author hopped a plane to Detroit, Michigan from Los Angeles to make Anthony's dreams come true. And when she got there, dude had over one-hundred of his family members, friends and local media there. Y'all know his mom and granny called ALL the cousins and neighbors. Hilar!
Ev and Anthony snapped lots of pics, headed to The Detroit Country Club, and the young man even graced her with a corsage. How sweet.
Evelyn said, "I had the absolute time of my life and never experienced anything like this before because I wasn't able to attend my own prom. I felt so special and Anthony is a really good kid, his family was so sweet and everyone welcomed me with open arms. We all had a great time and I'm so happy to be here!"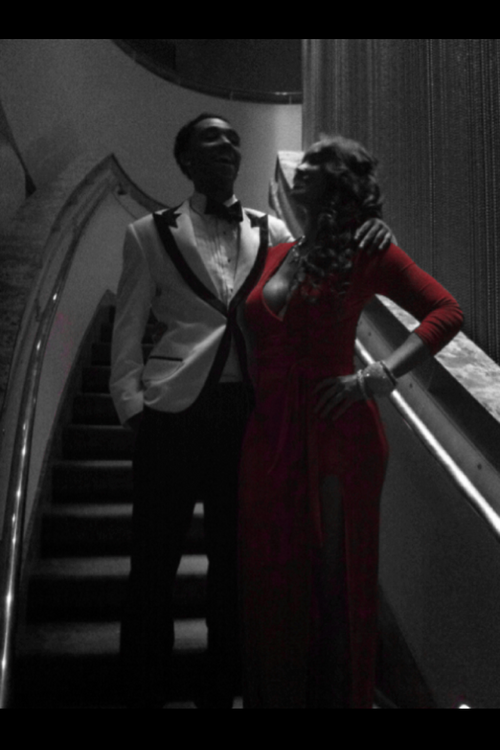 The couple for the night lived it up at prom and afterwards dined at Coach Insignia overlooking downtown Detroit.

By the way, just last month, Ev also purchased a prom dress for a Twitter follower who was unable to afford it. Reality chicks with hearts...
Photos: Evelyn's Instagram