Drake Really Woke Up In A New Bugatti, Stunts In Toronto With New Whip
Jun 07 | by Natasha
Before he headed to Vegas yesterday, Drizzy was back home in Toronto waking up each morning in a new Bugatti....literally. Pics of his new million dollar whip inside...
"Started From The Bottom" rapper Drake isn't frontin' in his songs when he raps about Bugatti and other million dollar ish. At least not this time. He just copped a brand new shiny black Bugatti Veyron. And those whips go for a cool $2.5 mill.
He posted the above pic on Instagram saying, "It's levels to thi...never mind. #SangNoir #ShouldHaveBeenASoccerPlayer #EuroLifestyle #CreamsicleGuts"
And he took his new toy out for a spin in Toronto this week: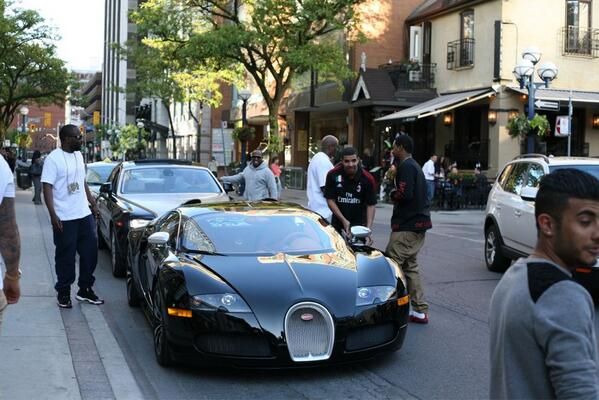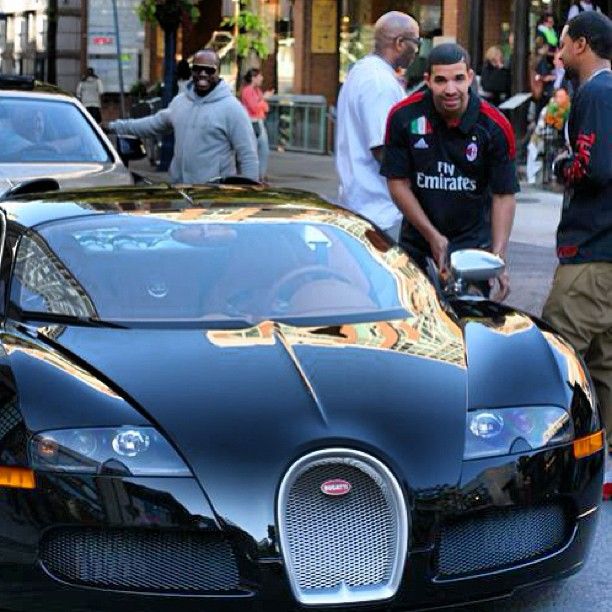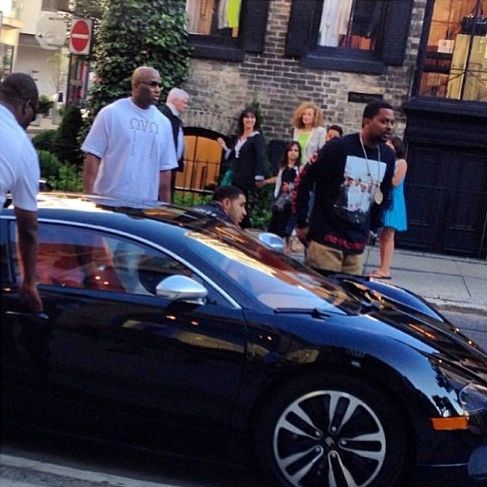 Y'all know the people over there on the street are asking many-a-questions to themselves.
Must be nice though...
Drake is now part of the re-newed Big Tymers with Lil Wayne & Birdman. And his own album Nothing Was The Same drops some time this summer...
Photos: Drake's Instagram