Diddy Takes Cassie & Mama Janice To Mr. Chow...And Meets Up With BIG ANG From "Mob Wives"!
Jun 10 | by Natasha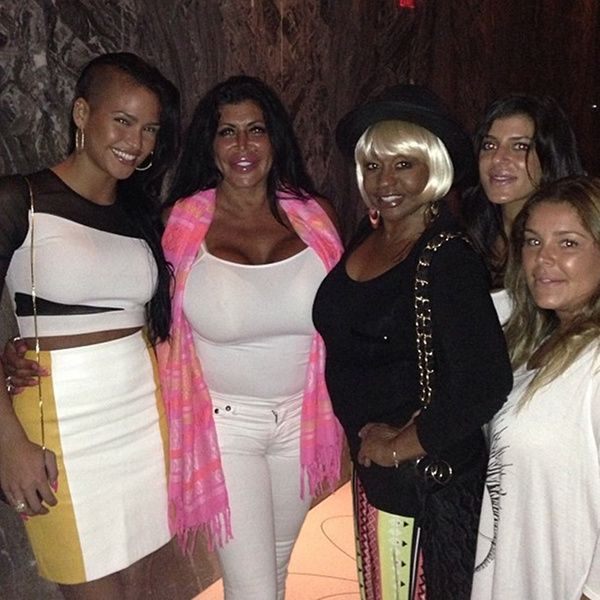 Diddy and Cassie had a cutesy dinner date this weekend....with Janice Combs in tow. And we all know Diddy only brings baby mamas and serious girlfriends around Mama Combs.
Check out the couple chillin' at Mr. Chow in Miami with the "Mob Wives" inside...
Diddy was back to wining and dining his artist/girlfriend Cassie, who looked cute & colorful as usual, Saturday night as they had dinner at Mr. Chow in Miami.
And the twosome ran into Big Ang and Jennifer Graziano (Executive Producer and co-star Renee's sister) of VH-1's "Mob Wives":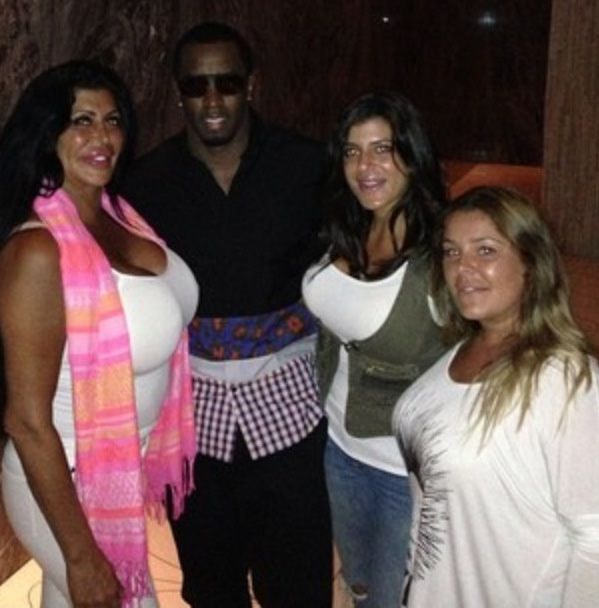 And we can only guess THE OTHER WOMAN is Big Ang's sister...strictly off looks.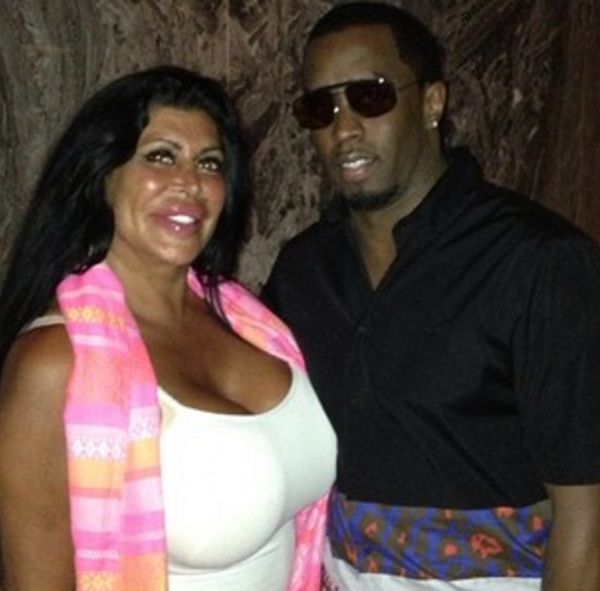 We bet Diddy's watches that show on DVR just like us. We can just feel it...
Photos: Jennifer Graziano's Instagram