FIRST LOOK: Mariah Carey As "Hattie Pearl" In "The Butler"
Jun 11 | by _YBF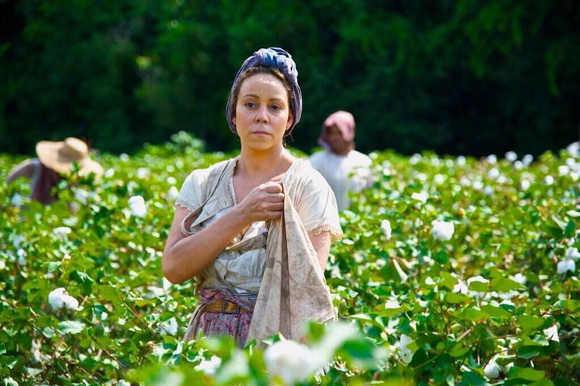 We have a first look at Mariah Carey in her role for Lee Daniels' upcoming film "The Butler". See the pic that will indeed have folks talking inside....
Mariah Carey is among the A-listers who will be starring in Lee Daniels' upcoming film The Butler (August 16th). And now, we've got a sneak peek at her character. Mariah will be playing Hattie Pearl, and apparently, Hattie Pearl was a slave. AND she worked in the cotton fields.
We're sure many folks are going to having comments about Mariah and someone of her....aesthetic....playing a "field" slave....but this IS a Lee Daniels' film. It's supposed to make you question, wonder and debate. Not just say "Bish please."
In the film, Mariah will star alongside Forest Whitaker, Oprah Winfrey, Cuba Gooding Jr, Lenny Kravitz, Robin Williams and Jane Fonda.
Meanwhile, Mariah, whose song "#Beautiful" featuring Miguel has put her back atop the music charts around the world, will release her 13th studio album on July 23.
In case you missed it, watch The Butler trailer below:
Photo via WitchesBrew/Facebook