FIRST TIME DADS CLUB: Vince & Tamar (Kinda) Reveal Their Baby Boy & His Name + Reggie Bush Reveals His Daughter + Kanye's New Daughter Said To "Look Just Like Kim"
Jun 16 | by Natasha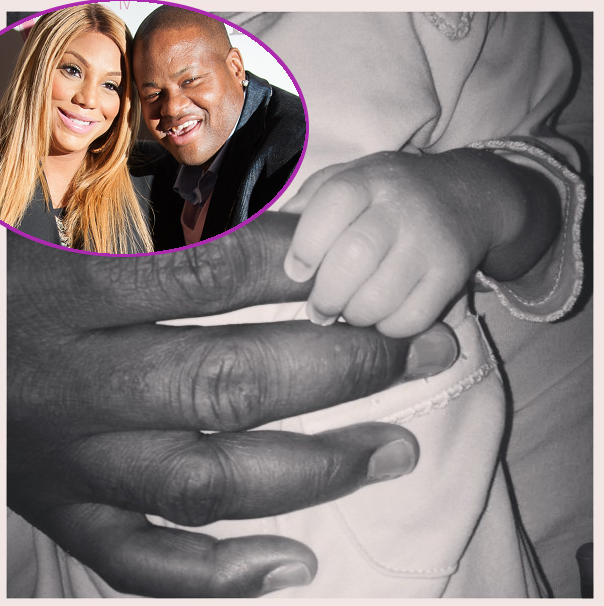 As Father's Day wraps up, a few first time dads revealed their offspring (and excitement) on Instagram. Check out Vince & Tamar's new baby boy Logan, Reggie Bush's first pic of his new baby girl, plus the congrats tweets for Kanye West....
Look who made their first sneak peek debut on Instagram. It's Tamar Braxton & Vince Herbert's brand new baby boy, Logan Vincent Herbert. Loves that name.
Tamar posted the above sweet tribute to new pops Vince saying:
Happy Father's Day to the love of my life, my best friend, my husband Vincent Herbert! Our son Logan Vincent Herbert & I are proud to share this day with you!! We love you soooooo much!!
Sweet!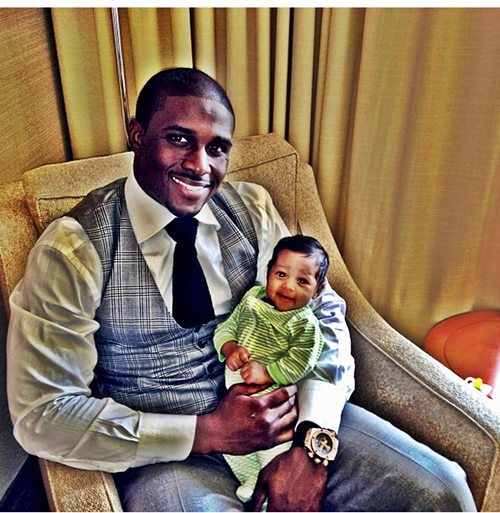 Reggie Bush's new baby girl Briseis made her Instagram debut today. The Lions Runningback and his fiance Lilit Agayan welcomed their first kiddie just a couple months ago. And Reggie posted her ridiculously precious pic today saying, "Enjoying my first Father's Day with my family! #blessed."

Adorbs!
And Kanye West just became a dad Saturday. And his girlfriend Kim K.'s mom Kris Jenner tweeted a big CONGRATS message to him today. Neither Kim nor Kanye have said a word on their social networks or websites.
The baby was reportedly planned to be delivered by C-section on July 12th (likely planned on that day because it's also Kanye's late mother Donda's birthday). But Kim had the baby several weeks early naturally--just days after Kanye was in Switzerland holding listening parties for his new Yeezus album.
And today, E! News, the home of the "Kardashians" reality show, reports that the baby girl is Kim's doppleganger:
"She has dark hair," their source says. "She looks just like Kim."
Sister Khloe Kardashian Odom tweeted about the "miracle baby" saying:
I can not even begin 2describe the miracle that is now apart of our family. Mommy/baby are healthy &resting. We appreciate all of the love....More info will come when the time is right! Thank you all for understanding! We love you all dearly! Overwhelmed with love right now
Meanwhile, Kanye had to skip his album release party in L.A. last night as his child coming into the world earlier than expected, the show still went on.
In L.A., D.C. and other cities, Kanye's team went guerrilla style again and showcased a short film projected on tall buildings. This time, it was an "American Psycho-style" short film that was loud & bloody. And randomly starred Kourtney Kardashian's boyfriend Scott Disick and Kim K.'s best friend Jonathan Cheban.
Check it out below showing in D.C.:
Happy First Father's Day to the newbies!
Photos: Tamar's Instagram/Reggie's Instagram/Getty