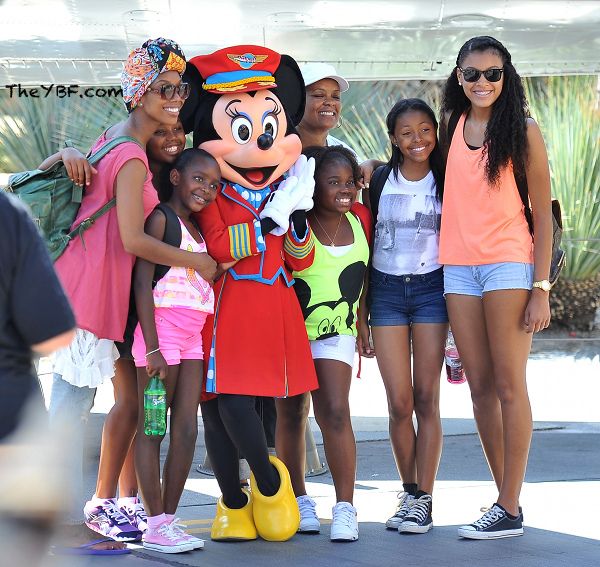 Brandy was on full on mommy duty this week as she took the fam to Disneyland for daughter Sy'Rai's 11th birthday. Check out the growing gal inside...
Sy'Rai (rocking braids), whose daddy is producer Robert Smith, had a Disney filled b-day this week when she turned 11 on Monday. Mommy Brandy took her and her friends and fam to Disneyland and they were all spotted posing it up with Minnie Mouse.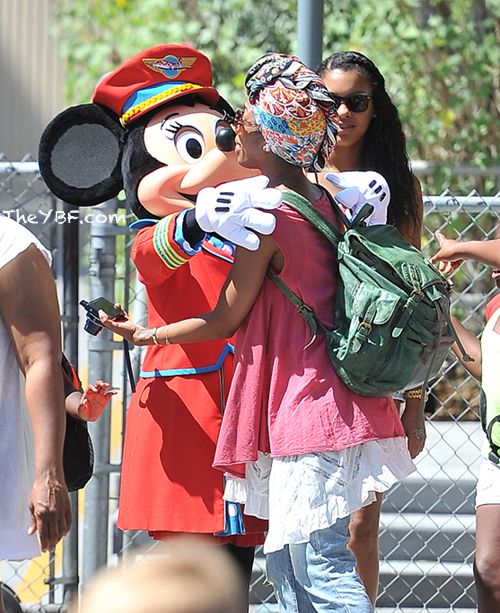 Looks like Brandy was trying to be in disguise as well with all these clothes on. She tweeted on Monday to her baby girl: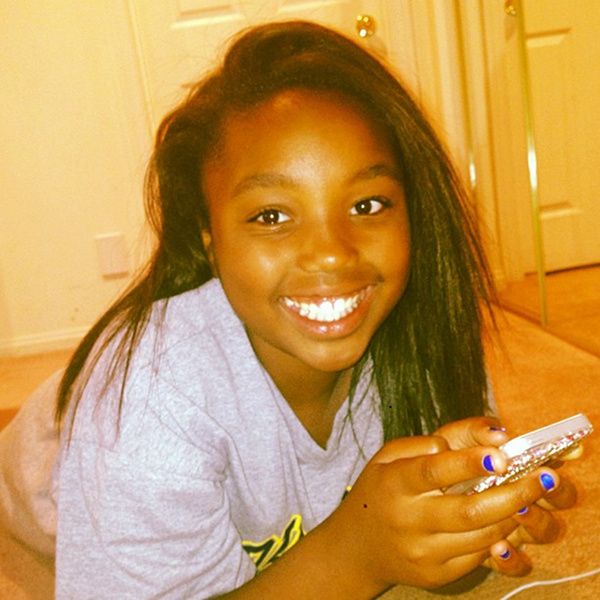 "Happy Birthday my sunshine Sy'rai!!! You have changed my life #angel #angel #angel #angel"
Sweet! Brandy's in the midst of planning her wedding with fiance Ryan Press, who seems to already be taking on the role as stepdaddy to Sy'Rai based on the cutesy pics of the two that Brandy posts. Sweet!
And here's a few pics to make your ovaries melt:
NY Knicks balled Amar'e Stoudemire showed off his newest baby boy (which makes their 4th child) on Father's Day. He Instagrammed the above pic of himself grabing some kisses from the 2 month old and said, "FAITH. (Fathers Alive In The Hood). Blessed be the creator."
Precious!
And earlier this month he gave his fans a sneak peek at baby boy Alijah from his bedroom ceiling mirror.
Photos: WENN, Amar'e's Instagram