SUMMER VACAY! Sasha & Malia Obama Trek It Around Germany With Mom While President Obama Makes Official Visit
Jun 19 | by Natasha
When you're the President's daughters, your summer vacays and family trips are all about traveling the world. Especially when dad can bring the whole family on his work trips. This week, the Obamas are making the most of their time in Ireland and Germany while President O does his presidential thing making official visits to the countries' leaders.
Check out First Lady Michelle, Sasha & Malia taking in the sights and their rockstar lunch with Bono....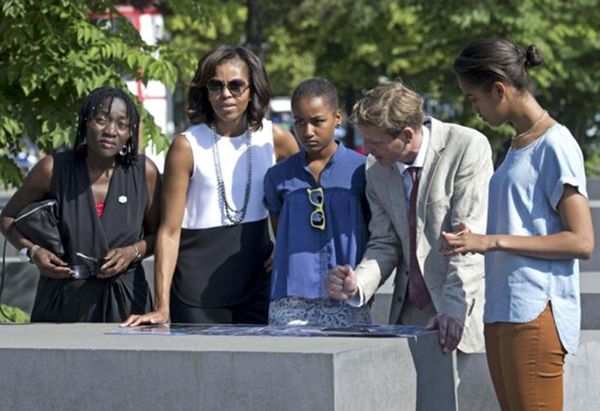 As President Obama braved the heat in Berlin as he addressed crowds at Brandenburg Gate, his fave gals did some sight seeing at the Berlin Holocaust Memorial. Even Prez O's half sister Auma made a rare appearance on the family vacay.
First Lady Michelle, Sasha, Malia & Auma had a tour guide at the Memorial to the Murdered Jews of Europe and were pretty solemn while taking in the horrible stories and history:
Loving this look for Mrs. O.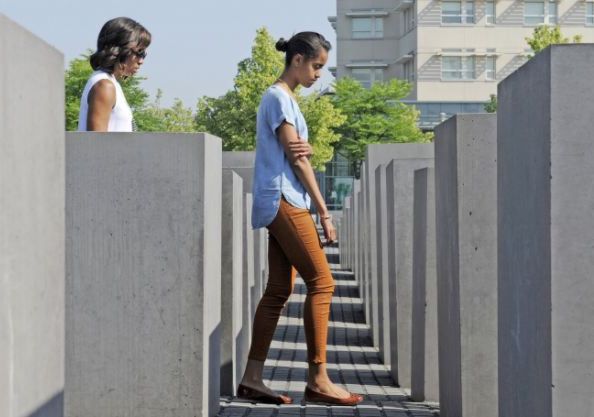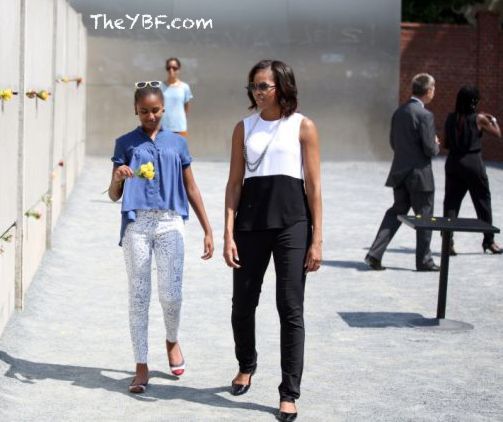 Sasha just celebrated her 12th birthday June 10th and Malia is turning 15 on the 4th of July. And these fabulous gals are growing up tall and gorgeously....so good luck with all that Mr. President.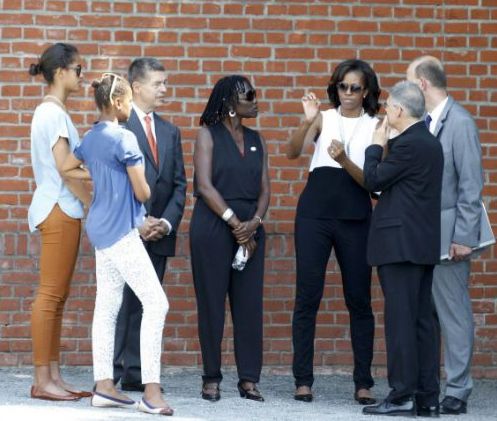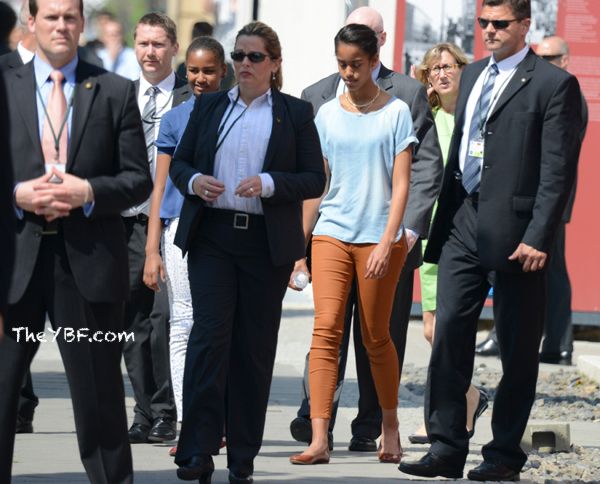 The youngins were spotted surrounded by Secret Service as they headed back to the car.
Here's some video:
And the day they arrived: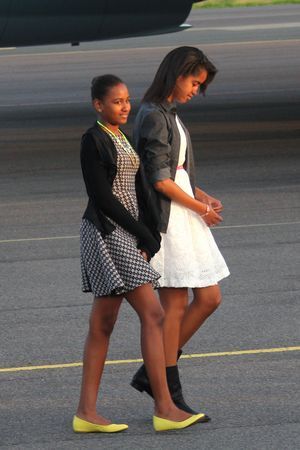 The fab family had just come from Ireland where President O hit up the G8 Summit, and the girls had a superstar lunch with rockstar Bono of U2 and his wife at a pub right outside of Dublin. Nice!
Photos: AP/Reuters/Getty/INF