RUMOR CONTROL: Cynthia Bailey -- "I Am NOT Pregnant!"
Jun 20 | by Natasha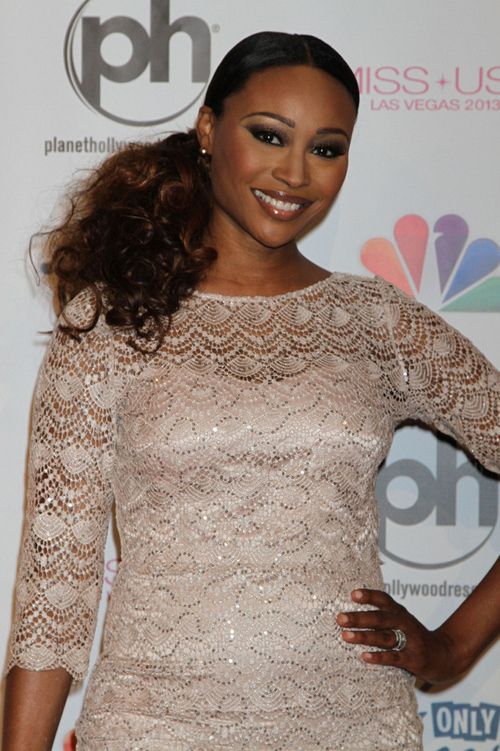 Earlier today, an "exclusive" report surfaced on a website claiming that "Real Housewives of Atlanta" star Cynthia Bailey was expecting her second child. But it's all false. Cynthia speaks inside...
No baby here! 46-year-old model & reality star Cynthia Bailey had the internet in awe earlier when a report about her being pregnant with her & husband Peter Thomas' first child together (would be her second) was spread around the internet streets.
But Cynthia herself put the rumors to rest just minutes ago. In a statement she posted on Twitter, the "RHOA" star said she's NOT pregnant, but she's experiencing a medical condition that may make her look that way:
"Thanks for all the congrats! However, I am not pregnant. I am dealing with a medical condition that makes me look pregnant. Stay Tuned....."
Sounds like we're going to hear about her journey through her mysterious medical condition on the upcoming season of "RHOA." But she must be feeling better these days because she hit up the Miss USA 2013 pageant last weekend (pictured above) looking fabulous.
Photo: Pacific Coast News