Jay-Z Gives Sneak Peek Of New Music In SECOND "Magna Carta Holy Grail" Trailer + Waka Flocka Readies Some Foolishness With "Rapper" Amanda Bynes
Jun 21 | by Natasha
Jay-Z is letting fans in little by little on his new album Magna Carta Holy Grail. The rapper just released a second trailer for Samsung & his new album, plus Waka Flocka is wilin' by helping Amanda Bynes do a rap album....
In his second trailer for the Magna Carta Holy Grail album, Jay-Z is in the studio with Timbaland working on some hot beats and talking about pushing out 4 more tracks that week. Jay has teamed up with Samsung to market his new album via an app of the same name as the album. And the first 1 million people to download the app will cop that LP for free.
Jay says he's ready to change the rules of the internet, and these are the first steps. Check out the new trailer above.
And speaking of rappers: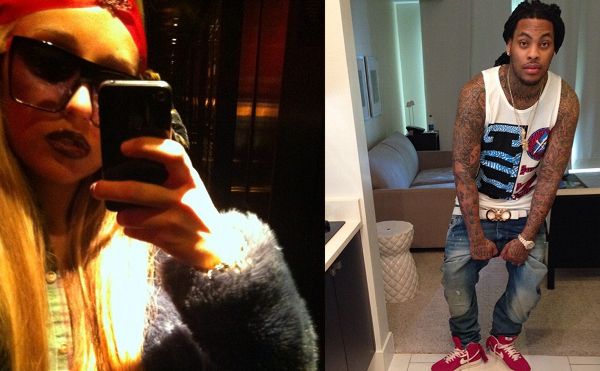 We're not sure what Waka Flocka is up to other than capitalizing on the publicity the train wreck that is Amanda Bynes is getting, but he's helping chick with a new rap album.
Yep, the child star turned teen star turned walking foolywang material Amanda wants to be a rapper.
Waka told TMZ that even though the deal isn't signed yet, he's already started writing songs for Amanda and has been in touch with her several times. He's also producing her album called Shots. And he says she's not the train wreck she makes us think she is. Really?
"It's going to be crazy hot.....She has it all together to me. She is cool as hell and ready for the rap world. I think she is going to kill the game."
Chile...

Photos: Youtube/Waka's Instagram/Amanda's Instagram