Chris Brown DENIES Shoving A Chick In The Club...Who Claims She's Now On Crutches Because Of His "ASSAULT"!
Jun 24 | by Natasha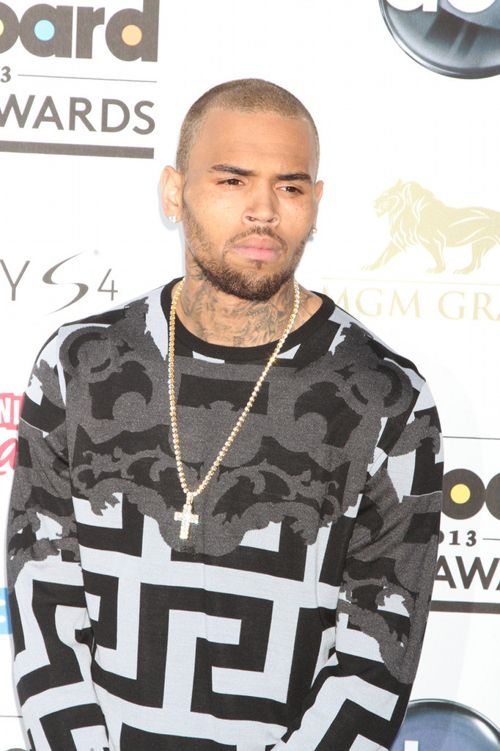 Chris Brown is back in hot water with accusations. The newest assault accusations haven't been proven to be true, but a woman named Deanna Gines indeed filed a police report saying the singer assaulted her inside a club...
The Deanna Gines woman (pictured below on her crutches after the alleged "incident") is dropping alleged dimes about an alleged Chris Brown assault in an Orange County nightclub that allegedly happened over the weekend. The 24-year-old claims Breezy shoved her to the ground after he wrapped up his performance.
Deanna Gines tells TMZ ... she was in the VIP section with Chris at Heat Ultra Lounge in Anaheim -- where he had just performed. When the bar was about to close, she claims Chris shoved her to the ground. Deanna tells us, the shove was deliberate and she fell hard on her knees.

Deanna tells us she filed a police report, and a rep for the Anaheim PD says a female did indeed file a report for assault inside the club, but the rep won't disclose the name. Cops are investigating.
Hmmm. Chris is rarely within arms' reach of fans in close quarts since his entourage totally surrounds him, so is it possible it was his bodyguards around him? If it happened at all? Not too sure about this one but chick said she may need to get major surgery.
And is that a baby's crib in the pic? Interesting...
Chris' rep said in a statement to TMZ:
Chris Brown's rep, Nicole Perna, tells TMZ, "I'm unaware of the incident, as is Chris' lawyer and his entire team. He was in a great mood after Powerhouse." Perna adds, "None of this makes sense."
And Chris posted on Twitter, "I didn't do anything." And apparently he (or someone around him) smartened up and deleted the tweet. And he simply says this:

BONUS: Speaking of assaults, Scottie Pippen was just ARRESTED on felony assault charges for that fight he got into at a restaurant last night in Malibu. He turned himself in tot he police. Foolywang material.