Russell Simmons' Pre-BET Dinner Mystery Date REVEALED! She's The DAUGHTER Of A Reality Star...
Jul 01 | by Natasha
Remember Russell Simmons' mystery date from the Debra Lee Pre-BET Awards dinner Saturday night? Well, we know who she is. And she's the daughter of a certain reality star...
It's not every day that Russell Simmons makes his model-of-the-moment someone with brown skin (for whatever reason). Hey, we're just calling it like we see it. So we raised an eyebrow when Russell arrived to MILK Studios with this striking beauty on his arm.
And now, we've learned she is Porsche Thomas...the 30-something daughter of "Real Housewives of Atlanta" co-star Peter Thomas. Yep, Cynthia Bailey--who is actually one of Russell's exes--is her stepmom.
Porsche, who is an up and coming model, called Russell her "date and long time friend" when she talked about hitting up the Dinner with him Saturday night. And she even posted a pic with Cynthia & NeNe from that night: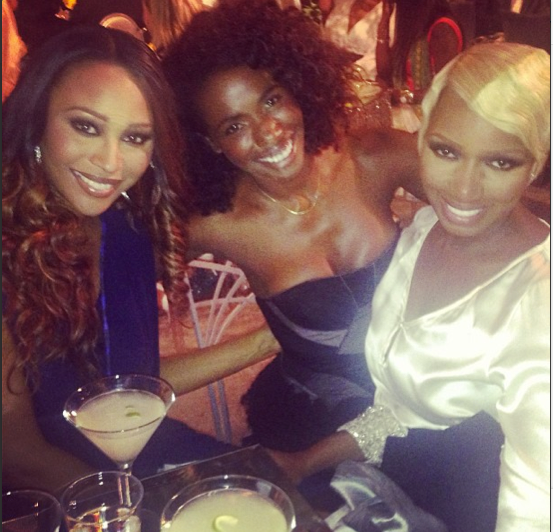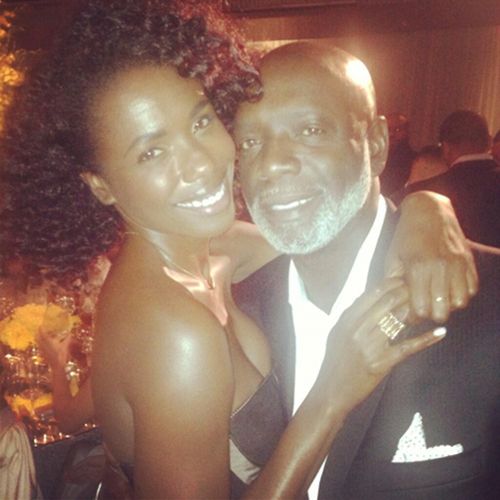 And her pops Peter posted a proud pic with his daughter as well.
As for whether or not she and Russell are actually "dating" romantically, well, it wouldn't be too far fetched. We do believe they are strictly friends for now and the twosome went together simply because Peter & Cynthia attended and they are good friends of Russell's as well.
But we hear Porsche has a history of dating older, wealthy men. So....it wouldn't be too surprising if these two actually got involved romantically. Russ currently has a main girlfriend, but we all know he changes chicks like he changes his underwear.
BONUS: Porsche's friend also posted a pic last week of her wining and dining with Russell and friends:
We shall see...
Photos: Porsche's IG, Peter's Twitter, Luna Angel's IG