OH SAY CAN YOU SEE: Mariah's FESTIVE (And HOT) Bikini Pic & Family Pics + The Bosh Family On HOLIDAY In Spain
Jul 04 | by _YBF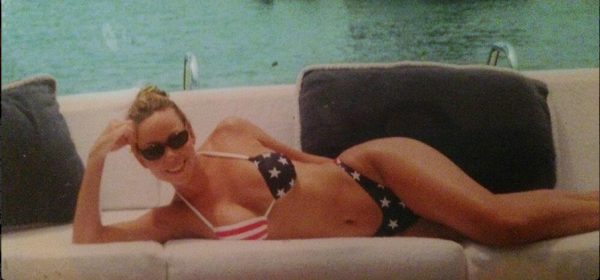 Mariah Carey lit a few firecrackers by posting a festive bikini photo for the Fourth of July. Get the deets on her NBC special inside and see pics of she, Nick, and the twins Roc and Roe at home inside and the Bosh family on vacay in Spain....
In celebration of her upcoming appearance on "Macy's 4th of July Fireworks Spectacular" tonight (airing on NBC at 7pmCT) Mariah Carey posted a festive "Independence Day" bikini photo tweeting, "Gotta be Pon de water for the Fourth of July! Can't wait for the NBC special, it's going to be festivity!"
Must be nice...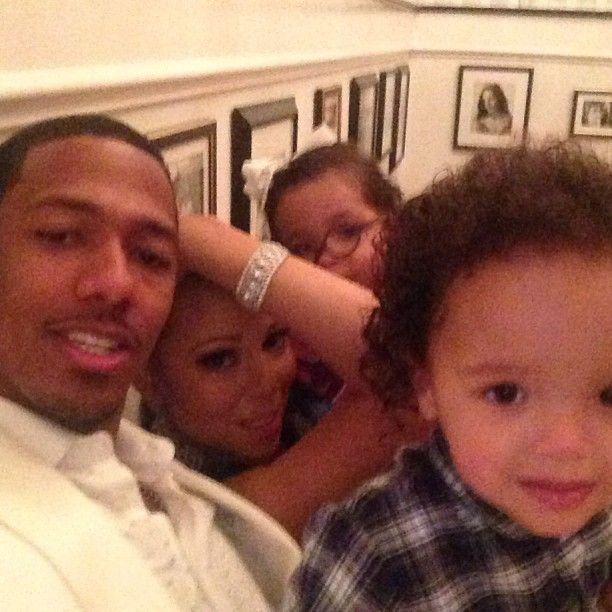 And via his Instagram account, Nick Cannon posted a few adorable pics of he and Mimi with the twins Roc and Roe.
We love how Roe is mimicking her mom's diva poses!
And the twins "got talent"......
It looks like Roe is already following in her mom's footsteps and getting comfortable performing in front of an audience. NicK posted a pic of her after Mariah's appearace at the 2013 BET Awards. "But first Monroe did her best impression of Mommy's performance from tonight #Beautiful".
And Roc might be heading to Nick's "AGT" show pretty soon as the world's youngest boxing champ. Nick joke that Roc is already 'bout tha life" tweeting ""But this is the life my son is about!!! #Rocky. First round knockout!!"
Also, Mariah shared a cute pic of Roe running around their home dressed like a "Baby Butterfly". Adorbs.
And for their holiday, Chris and Adrienne Bosh took baby Jackson to Spain......
Chris tweeted a pic of him and his son shortly before takeoff.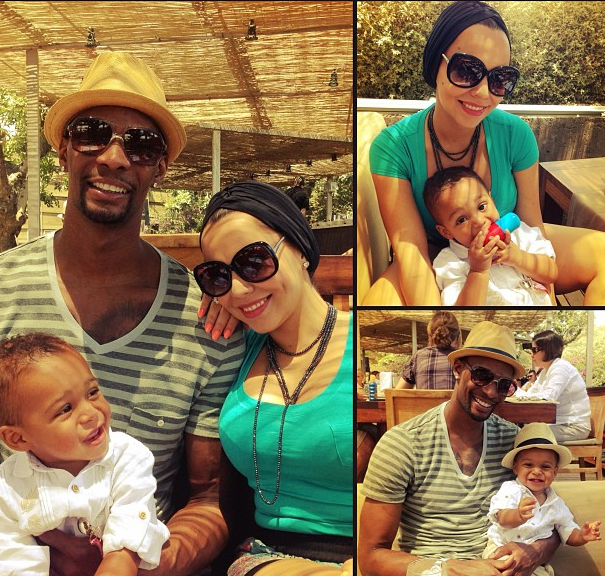 The Boshes in Barcelona for the holidays and Jackson seems to be enjoying himself.
In addition to the local culture, Jackson is also indulging in Spanish foods. Adrienne tweeted, "1st morning in Spain and Baby Jack has been thoroughly impressed with breakfast...even sampling the local fruit LOL #BoshFamily"
And he's growing up fast. "Dinner time w/an independent 1yr old...I don't know who got more pasta on them Daddy or Baby Jack LOL".
Fine family Holiday fun...
Photos via Mariah Carey Twitter/Instagram/Nick Cannon Instagram/Adrienne Bosh IG/Chris Bosh's WhoSay