RICH KIDS: Reginae Carter Hangs Out With Kylie Jenner, Lil Twist & Friends
Jul 04 | by Natasha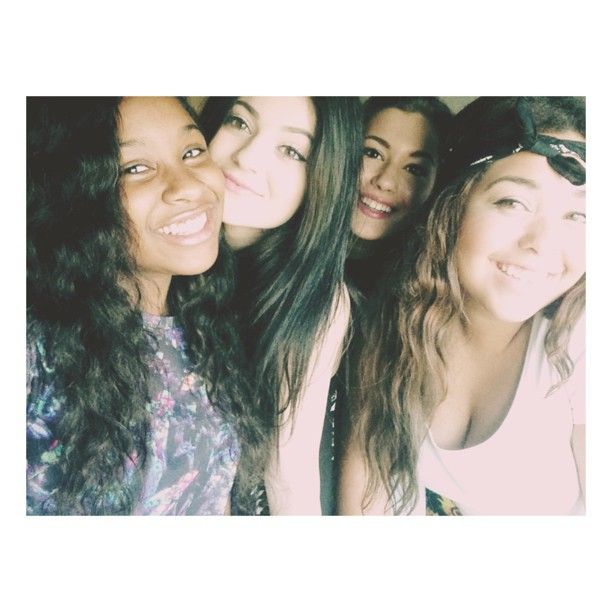 Reginae Carter is still chillin' in L.A. with her mom Toya Wright after Sunday's BET Awards. And she's now hanging out with one of the Jenner girls...who seems to have recently become a good friend of rapper Lil Twist. Pics inside...
Yesterday, Reginae headed to the studio with Young Money rapper Lil Twist (who she calls her uncle since he's a good friend of her dad's). But Kylie Jenner decided to stop holding hands with child star Jaden Smith long enough to pop up with Lil Twist as well.
So they all snapped pics together while hanging out.
Twist is the 20-year-old friend of Justin Bieber...you know, the one who drives all of Justin's cars and wrecks them multiple times, lives with Justin & throws parties at his house when JB's not there. Not sure why he's hanging with 14 and 15-year-olds. And as for why Kim Kardashian's little sister Kylie's hanging with him, well...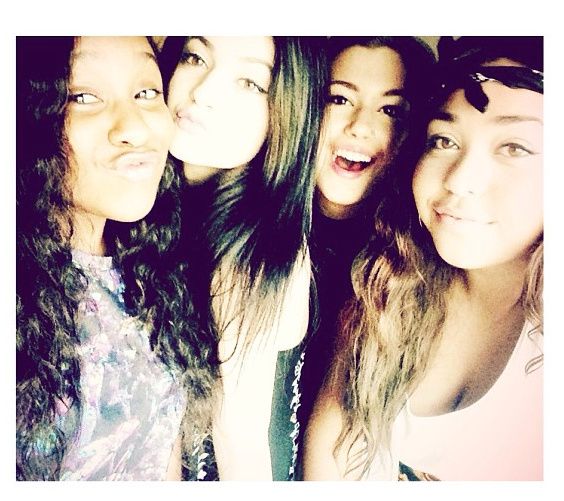 Cutie Reginae has been working on new music with her girl Bria and they are busy promoting their new book, The Paparazzi Princesses. They're headed down to New Orleans for Essence Fest this weekend for more promotion.
Twist posted a pic of himself on Nae's account saying he jacked his niece's phone. Well isn't that...cute.
Photos: Reginae's IG/Kylie's IG