UP UP AND AWAY: Rihanna GETS HIGH...Up, Hits The Rollercoasters And Other Amusement Park Fun
Jul 05 | by _YBF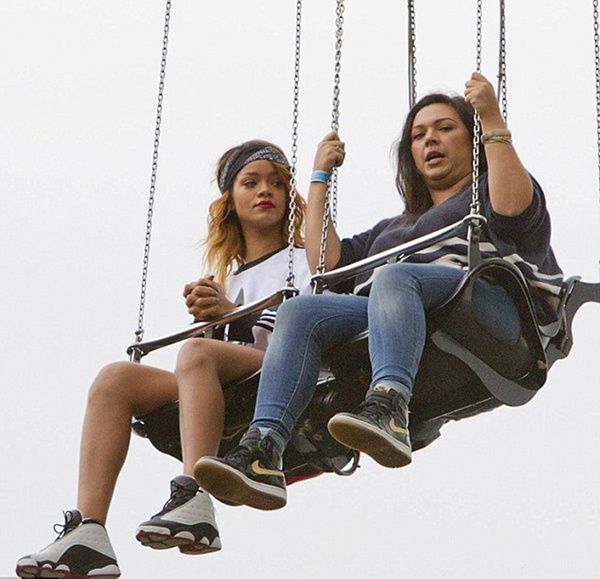 During a much need break from her rigorous "Diamonds" trek through Europe, Rihanna got high in the friendly skies (via a few rollercoasters) with her BFFs Melissa Forde, Jenn Rosales and others. See their fun day candids inside...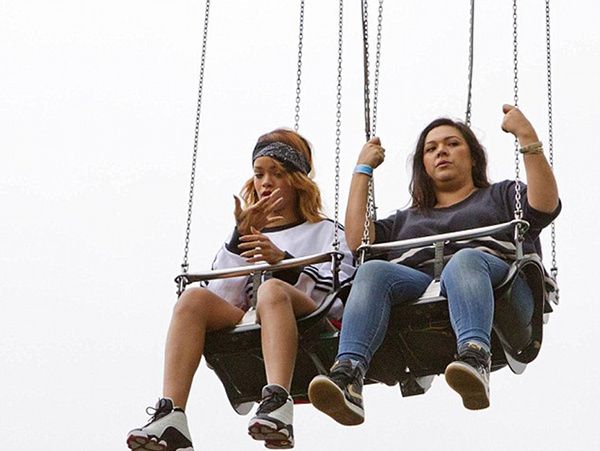 Rihanna and members of her entourage took a break from their "Diamonds" tour for a fun day at Tivoli Gardens amusement park in Copenhagen, Denmark recently.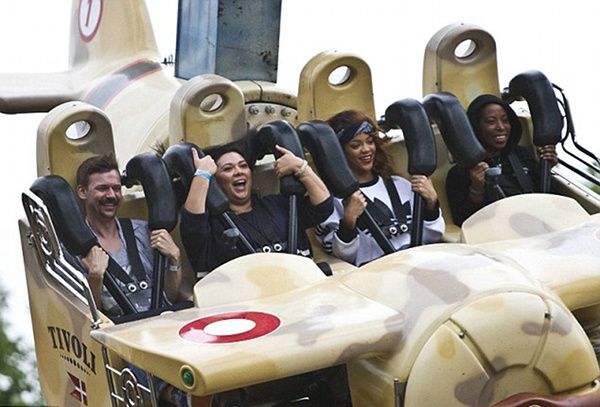 Mind you....this isn't the first time we've seen Rihanna, Melissa, and the rest of the crew getting high (remember Amsterdam?), but this foray into the friendly skies is a bit more socially acceptable.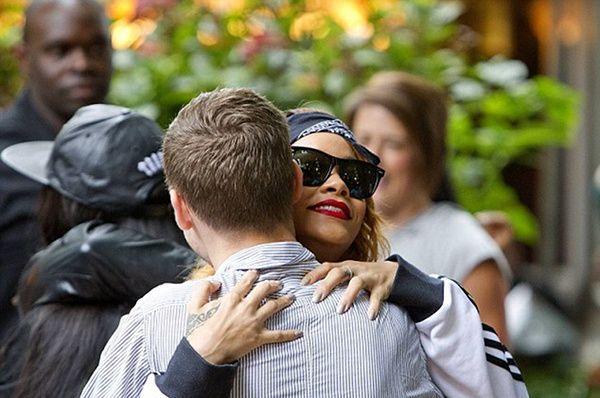 Musically, Rihanna is still one of the world's reigning pop queens with hits "Stay" and "Loveeeee Song" still high on the charts. And her fans don't let her forget it.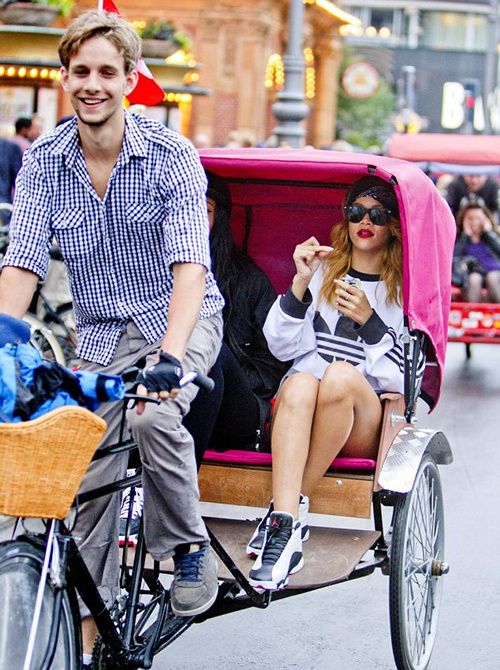 And, despite her personal differencces with Chris Brown, it looks like she'll be appearing on his upcoming X album as Brezzy tweeted a shout out on July 4th saying, "New album features @NICKIMINAJ ,Kendrick , @rihanna, @KELLYROWLAND , @wizkhalifa ,@bobatl and more surprises to come. "X"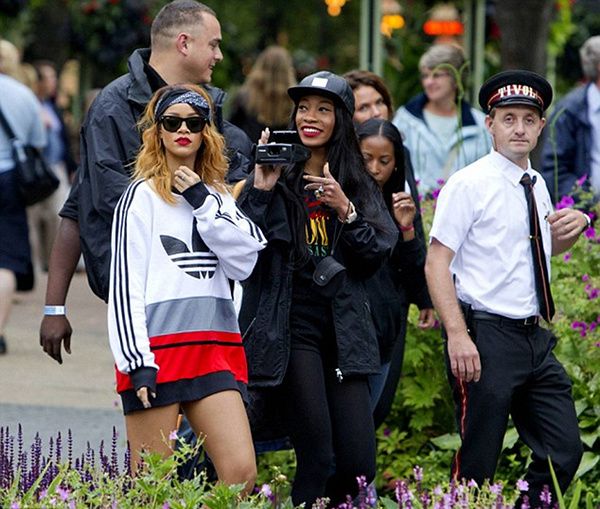 And her bestie Melissa, who's also working on a book of photos of Rihanna, was sure to capture all their fun moments on film.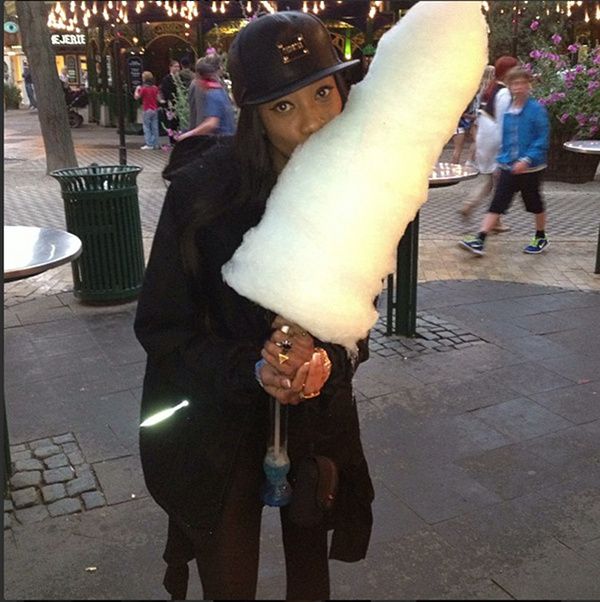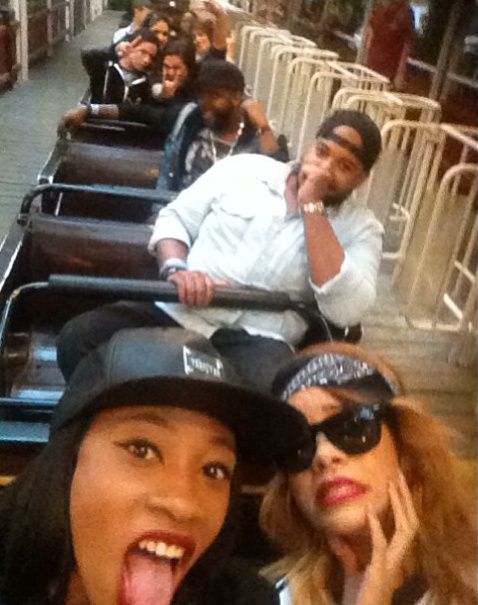 Fun times....we just hope she makes it to her next tour stop ON TIME.
Photos via Splash/Melissa Forde IG