LOVE 'DEM STRIPPERS: Nicki Minaj, Meek Mill, Fabolous, Future & More Drop Dollars In Perfections For SB's B-Day + Nicki & Mario's New "Somebody Else" Video
Jul 08 | by Natasha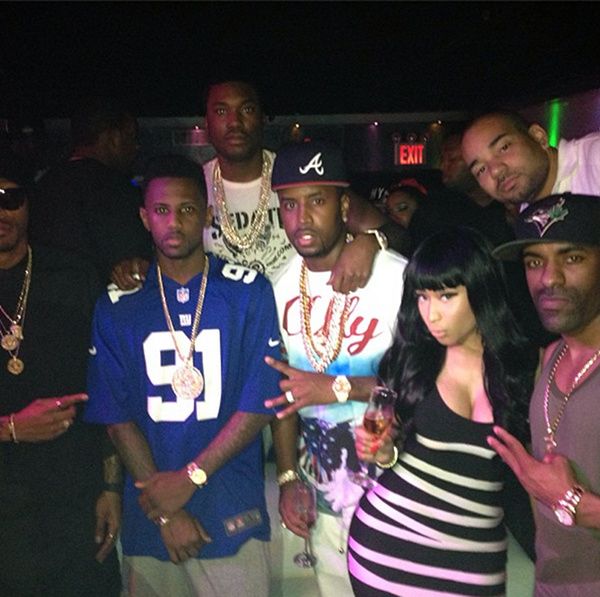 Nicki Minaj and her rapper friends all celebrated her hype man/boo Sarafee "SB" Samuels' birthday last night in the place where every classy birthday party goes down...the strip club.
Pics of the slightly NSFW b-day foolery inside...
Nicki brought her own cakes to Perfections strip club in Queens last night to pop bottles and drop dollars for the very strippers these rappers love making songs for and about.
So it's only right Nicki, who hosted for the night, partook in the birthday foolery that ensued with Meek Mill, DJ Clue, Fabolous, Future, DJ Envy and more: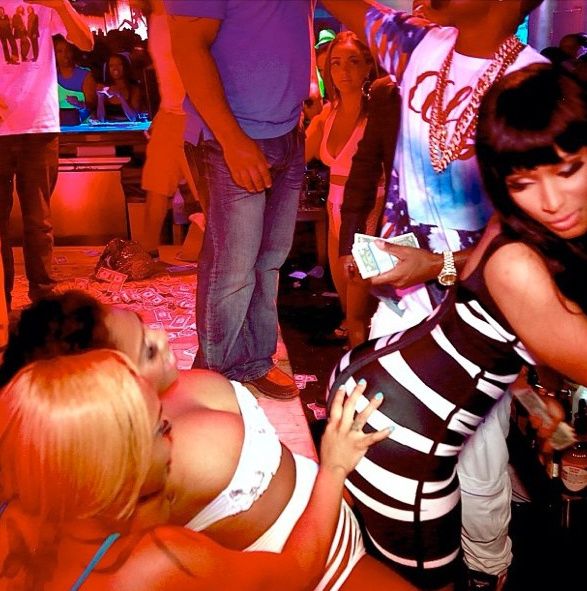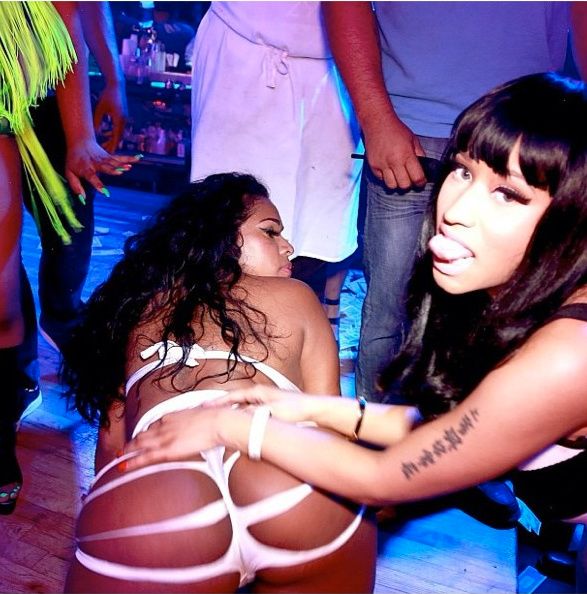 Y'all already know Nicki got in on the action. Booty grabs for everyone!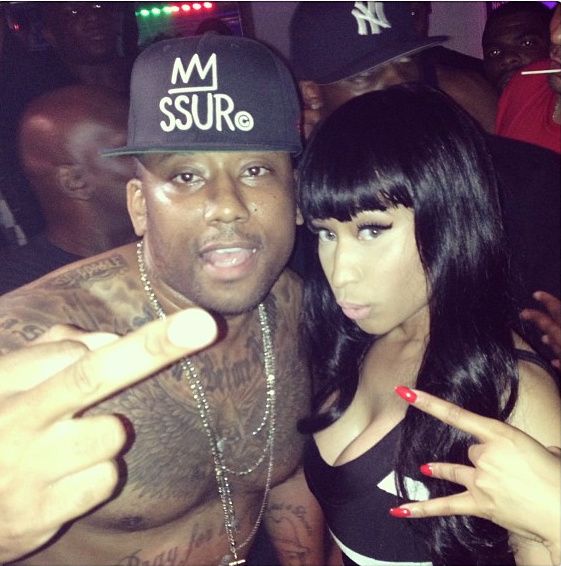 Nicki snapped pics with Clue and an always shirtless Maino.
Chilled up top with SB.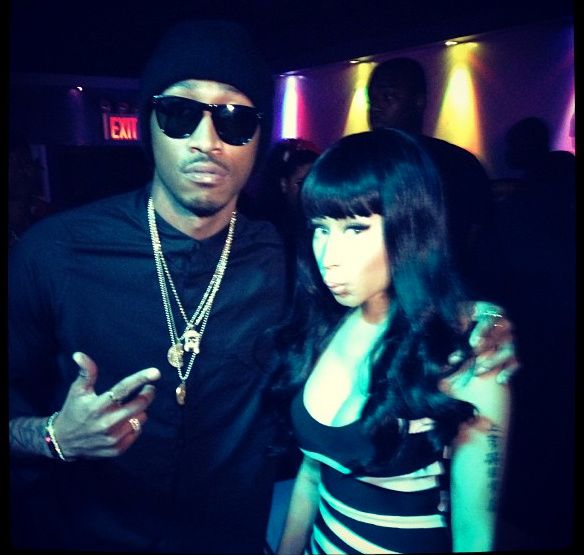 And made her faces with Meek & Future. And she also stopped to say wassup to her fans that were waiting outside: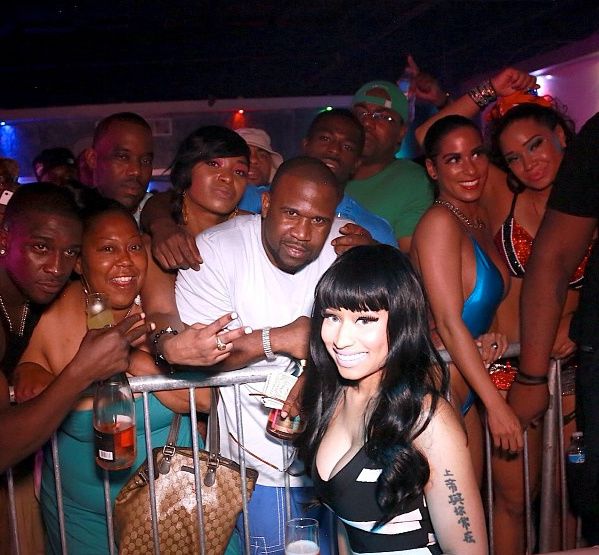 Fun times, we're sure.
And speaking of strippers:
New mom Amber Rose decided to post what looked like a dip into her past. She and a friend stopped on the street somewhere to do an impromptu stripper-move photoshoot with an iphone. And this is what became of it.
BONUS: Mario dropped his "Somebody Else" video ft. Nicki Minaj.
The track will appear on Mario's comeback album Restoration...his first in 4 years! Check otu the tragic love story that plays out in the Alxeandre Moors-directed vid.
Photos: Amber Rose's IG, @DJClue @allpinkbarbiedreamhouse @sbstunts