POURING IT UP IN POLAND: Rihanna Hits The Beach With A Cocktail & Bikini, GETS PISSY Drunk At The Kings Of Leon Concert (PICS + VIDEO)
Jul 08 | by _YBF
Rihanna and her killer bod were spotted soaking up some sun rays in Poland over the weekend, where she "recovered" from a pissy drunk night at the Kings of Leon concert. See the beach candids and footage of Rih Rih being escorted out of the concert inside....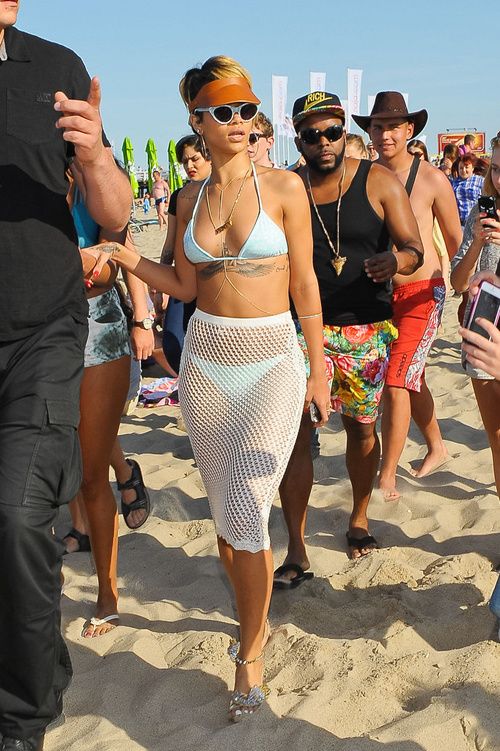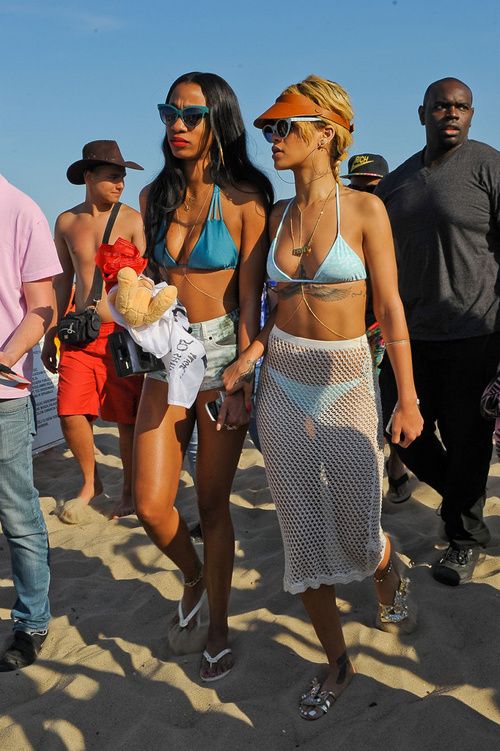 On Sunday, pop star Rihanna was spotted on the beach with her bestie Melissa Forde in Sopot, Poland, where the ladies sipped on a few cocktails.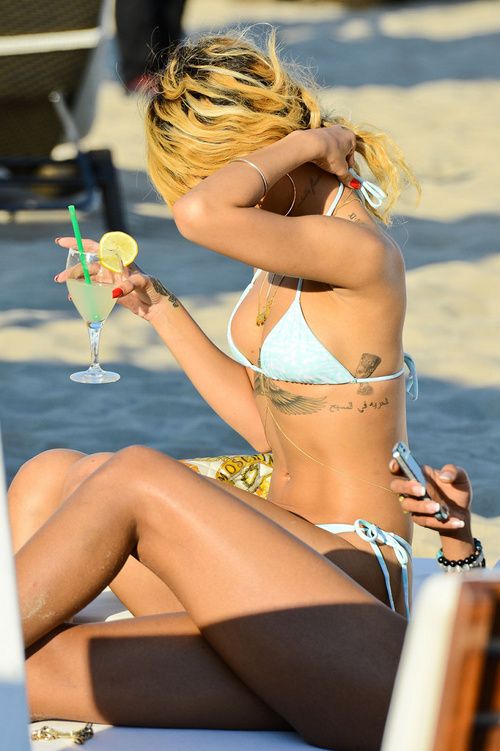 Rihanna started off her beach day in a crotchet white cover-up before unveiling a baby blue two-piece bikini that showed off her ridiculously perfect skin. Hopefully that sun drained out all the liquor form her skin after the KOL concert the night before...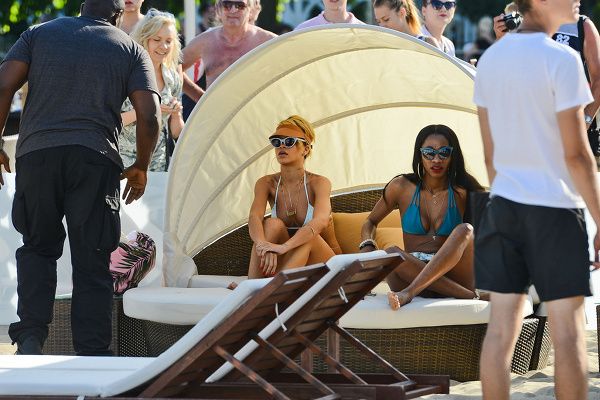 On Saturday night, Rihanna went to the Kings of Leon concert where she tweeted, "Easily the best night of our lives! To the Kings, we love you for life! Thank you always! #KingsOfLeon #KOL".
Unfortunately, Rih's day at the beach was short lived.....
Her team seemed perturbed by the paparazzi and fans buzzing around the pop star and she was forced to cut the day short. She later tweeted from her hotel room, "Tried to have a beach day, that was a fail!!"
Oh the perils of pop stardom....
And in case you missed it....
Rihanna had a REALLY good time at the Kings of Leon concert. The "Pour It Up" singer saw the bottom of her cup so many times that she needed an escort out of the venue. Watch her wobbling out of the concert above.....
The Randomness:
1. 50 Cent was just dropped from MLB's All Star Bash on the heels of his domestic abuse allegations. Lesson probably NOT learned. STORY
Photos via PCN