HE'S MAD: Lamar Odom CAUGHT ON CAMERA WILIN' OUT On A Paparazzo & ATTACKING His Car!
Jul 10 | by Natasha
Lamar Odom must have had a bad day or something. Because dude lost his sh*t on a paparazzo today (Wednesday) in L.A., ripping equipment of the person's car and everything. And it was all caught on tape. Of course.
Peep the pics and video inside...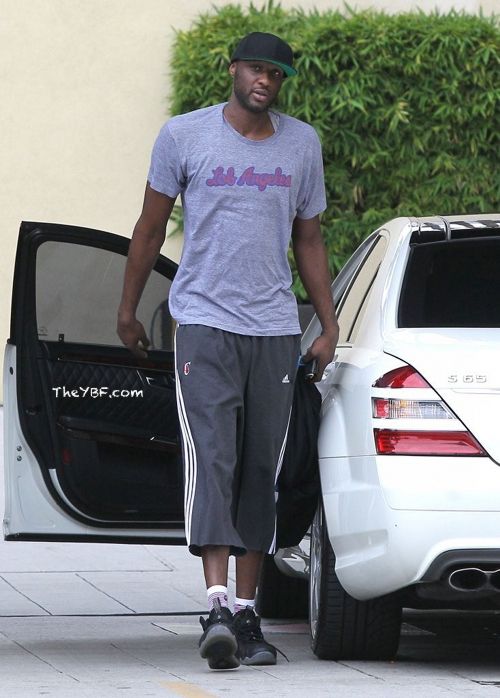 Not sure who spit in his Frosted Flakes this morning, but L.A. Clipper Lamar Odom flipped out angrily at a paparazzo. Not sure what was said to set off this attack, but paparazzi on the scene told all that happened. And we have access to their reports. And the pics to prove it.
They said Lamar walked from his car telling the paps, "Put your cameras down and let me talk to you man to man..."
Lamar apparently got pissed at the fact that the photographers continued shooting pictures. So according to the paps, he then walked over to the first photographer's car, went inside and came out with a piece of metal which he SMASHED on the side of the car!
With the photographer standing next to him pleading not to do it again, Lamar walked over to the next photographers car, opened the door and pulled out an large camera bag and threw it all the contents all over the street (pictured above). And by the way, this was all done while a tourist bus looked on (you can peep them in the corner of the pic below).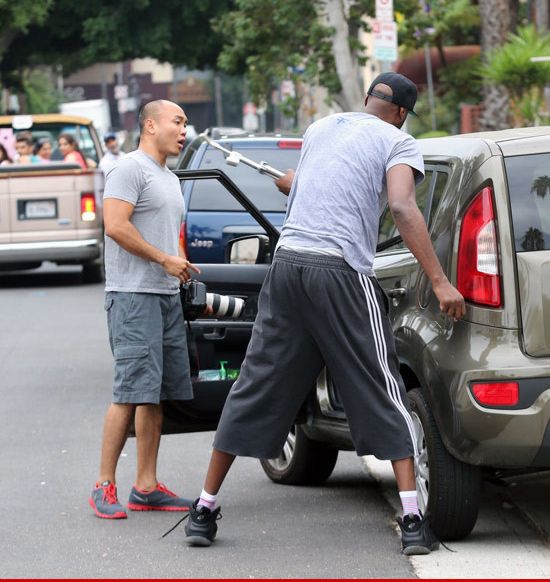 Lamar was clearly pissed and walked back to the camera bag, picking up its contents and looking as if he placed it in his Mercedes. He then drove off without actually touching any of the photogs.
Dude needs to take a chill pill. Khloe...come get ya man....
TMZ caught video footage, and no one has filed a police report yet.
Photos: Splash/FAME