IN CASE YOU MISSED 'EM: Erykah Badu Shows Off Her Daughter Puma + Amber & Wiz's First Pic As A Married Couple
Jul 10 | by Natasha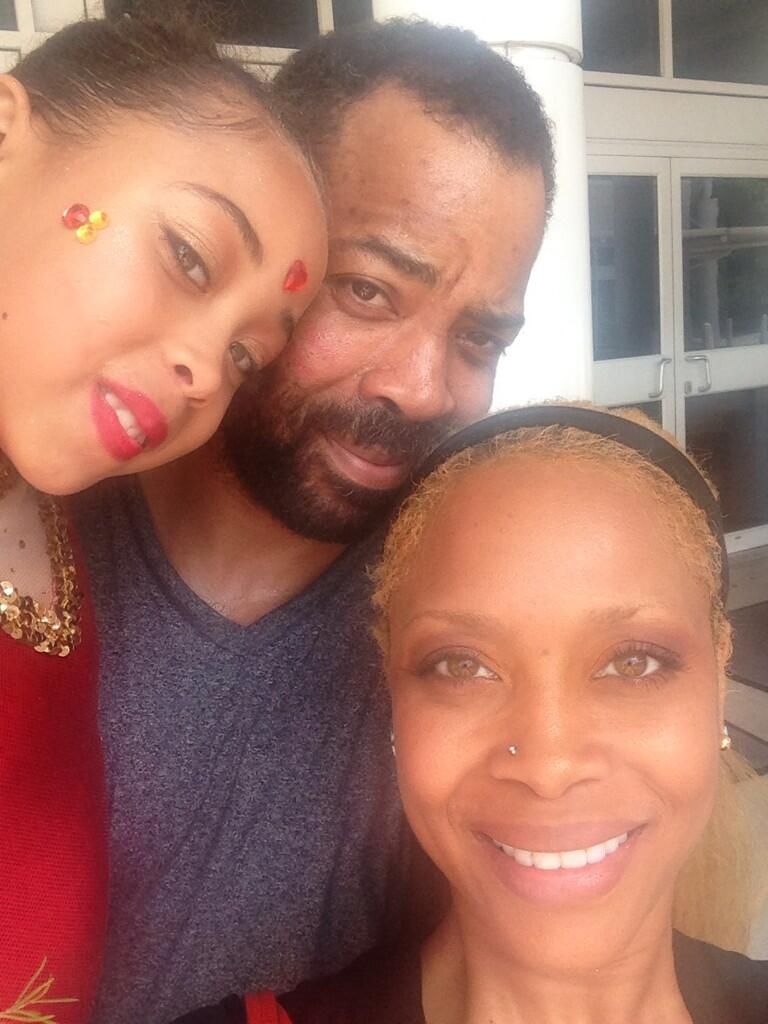 Erykah Badu rarely gives up a glimpse at her kiddies. But recently, she showed us just how much her 9-year-old daughter Puma has grown up. Check the family pic insie, plus Wiz & Amber's first pic as a married couple....
Erykah Badu's second oldest child, Puma Sabti Curry, is growing up fast. So Ms. Badu Instagrammed a pic recently with lil Ms. Puma and her dad, west coast rapper The D.O.C.
How cute! Erykah has two other children--16 year old Seven Sirius Benjamin with Andre 3000 and 4-year-old Mars Merkaba Thedford with rapper Jay Electronica.
If you recall, Erykah popped off on Jay Electronica a while back after he posted a pic of baby girl Mars on his own social media account. We guess she's over it now....
And in other Instagram fams, Amber Rose showed us what being officially married looks like. She and her new hubby Wiz Khalifa spent some time at the courthouse the other day getting technically married. And Amber posted them sealing the deal with a kiss.
Wiz said they will have an actual wedding this fall. They put off the wedding while Amber was pregnant because they wanted their baby boy Sebastian to be able to attend.
Amber posted the above pic saying:
Yay me & my Baby are officially married!!! ....Cam just sang "Cupid" to me & made me cry for the 30th time today.... Its the best day ever with my Family, Husband & baby boy
Sweet!
Photos: Amber's IG/Erykah's IG