ON THE SCENE: The "R&B Divas: L.A." Cast Parties It Up In Hollywood To Celebrate The Premiere
Jul 10 | by Natasha
The "R&B Divas: L.A." cast took over the London Hotel in West Hollywood last night to celebrate the screening of the premiere (the actual premiere is tonight!) of their brand new TV One spinoff show. TheYBF.com was on the scene and found out lots of info about the ladies. Check out what the ladies told us about this upcoming season, plus some inside dish that went down at the event....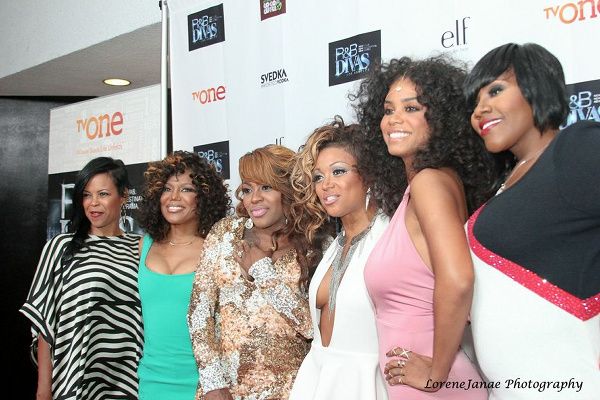 They're still fab...and they can still sing circles around more than a few of your new-age faves. Last night, Dawn Robinson, Michel'le, Lil Mo, Chante Moore, Claudette Ortiz & Kelly Price banded together to kick off the new season of their show "R&B Divas: L.A.".
Dawn, who rocked a dress by 80 Karat, was pretty tightlipped about all the En Vogue drama with her losing the rights to the other ladies to use the name. But we asked about the drama anyway.
"I can't tell too much," she told TheYBF.com's correspondent Lauren. "What I went through with En Vogue. Not putting the girls down but just telling the truth and the facts about what happened to me. I was the courageous one to speak up and because of that, I got ousted. Anytime you're a whistleblower, you're a problem."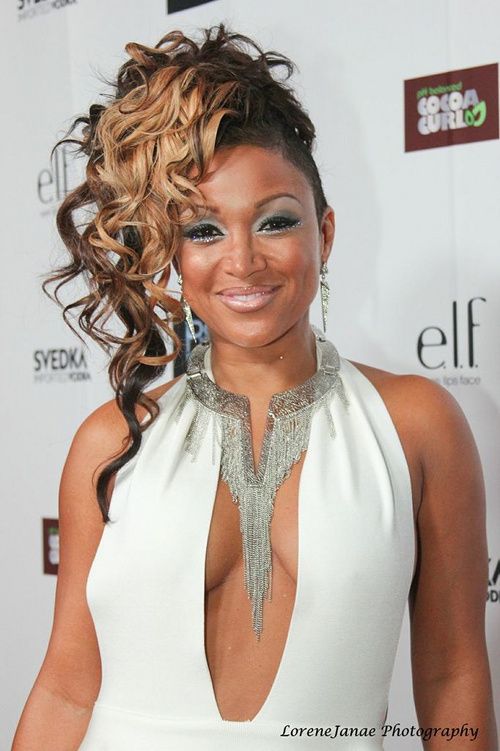 Chante Moore, looking hot (yes, we're letting her slide on that prom hair full of Pump-It-Up spritz) in a white deep plunging peplum dress and silver Jimmy Choo heels, hopped on the mic at the event to blow people away with her voice that still sounds amazing.
She was also spotted hugged on and sitting on the lap of a mystery man. Looks like the twice-divorced diva has moved on once again. Chante's got a NEW man at home....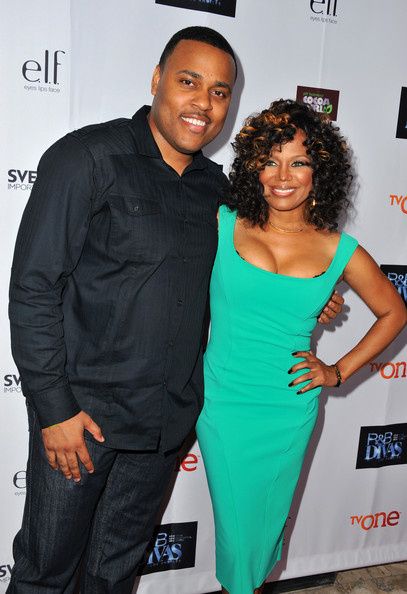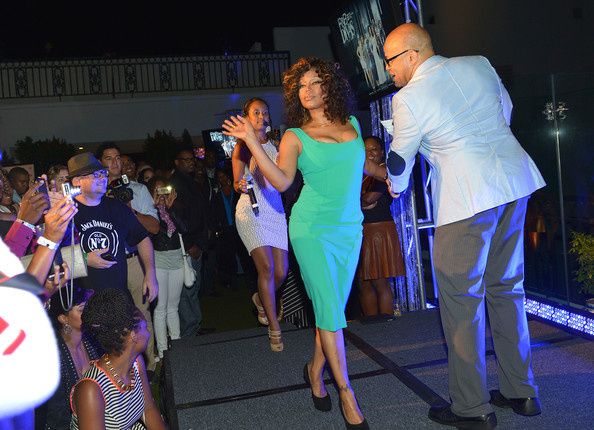 Michel'le posed it up in green with Exec. Producer Phil Thornton. And she also hit the stage to prove that she's still got it live.
But when we attempted to ask the "Something In My Heart" singer about her ex Dr. Dre and his controversy with donating boatloads of money to USC...her NEW boyfriend came in and shut it all down. Hmmm....we guess she's gone from bossy Suge Knight to yet another bossy fella. She certainly has a type.
And when we asked her what her purpose for doing the show was, she sid she's just trying to get in where she fits in.
"I just want to let you get to know me because I've been dormant for so long," she told us. "Longer than any of the other women."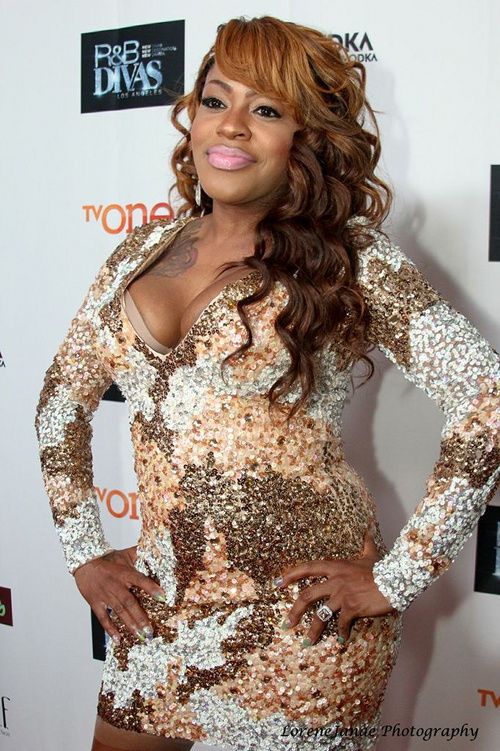 Lil Mo shimmered to the event in a gold & silver sequin mini dress. After picking up her whole family and hauling them from Maryland to L.A. to switch her career from radio back to music, it seems like a great move for her.
Mo dished to TheYBF.com about her transition saying:
"I'm just a real chick so I'm going to keep it real the whole time. You'll see my children driving me crazy. You'll see me reintroducing myself to the music industry and this is a great platform. There's so much more of my story to tell, how I balance moving to LA from Baltimore, four children, and my husband. You'll see how I make it work.

Radio is theater of the mind and television is theater in real life. A lot of people liked my personality from being on the radio so now they get to see what they used to hear. And I'm really excited about that."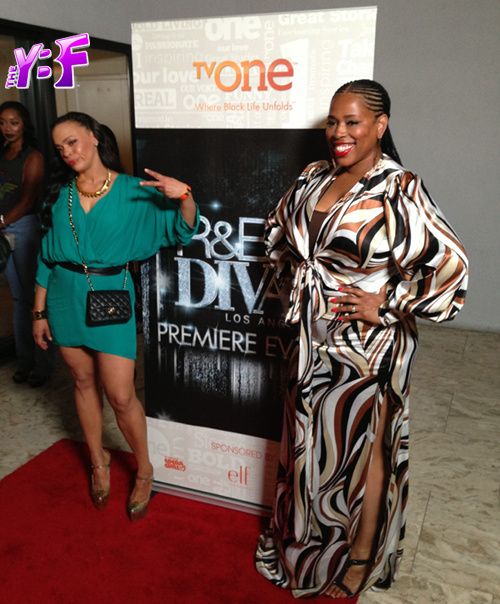 Original "R&B Divas" from the initial Atlanta series, Faith Evans (she's a producer on the spinoff too) & Nicci Gilbert, hit up the event to show their support.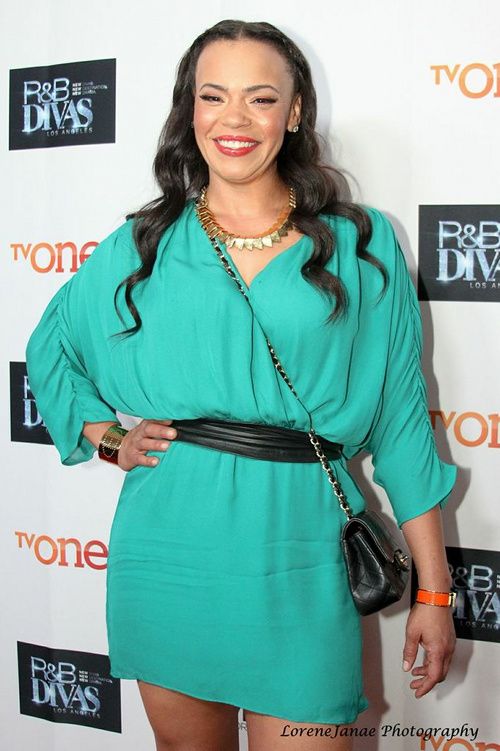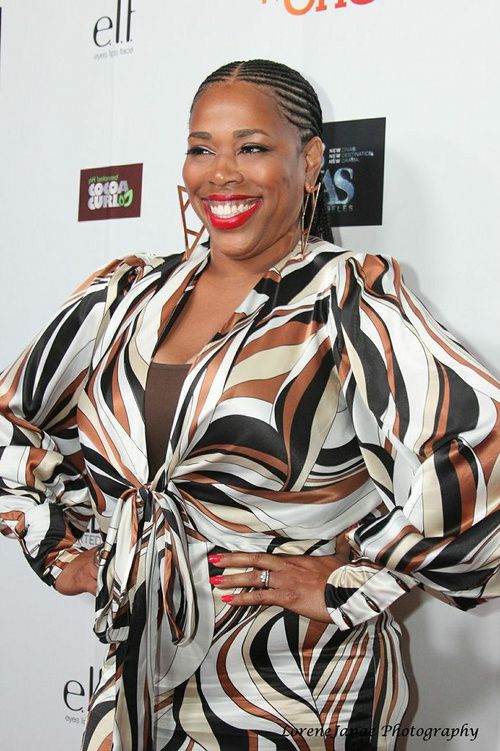 And City High's Claudette Ortiz is looking as gorgeous as ever: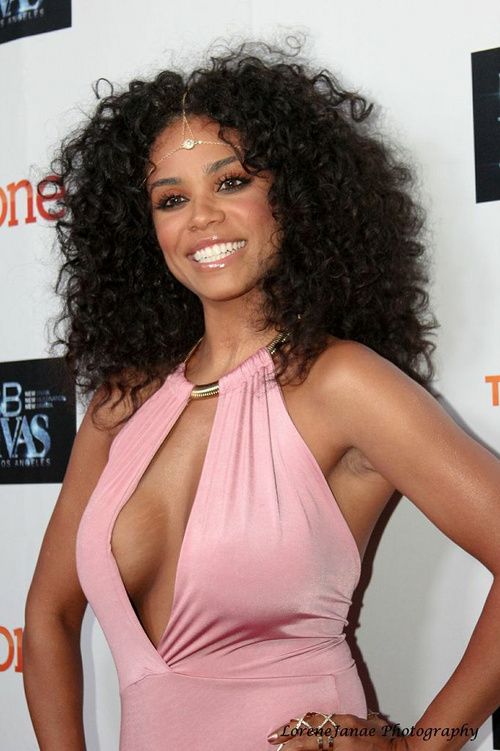 Looks like she's come out of hiding with a BANG. And on the premiere episode which we got to see, you'll see how she backed away from the music business after a couple of failed relationships and having kids, including a relationship with her former bandmate. She's now a hot MAMA.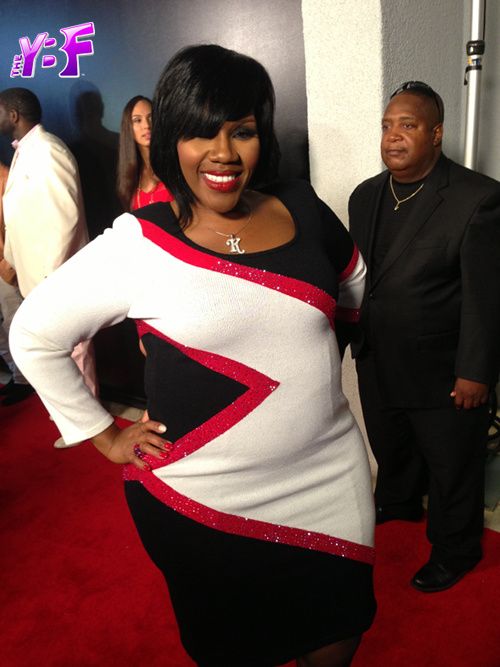 Kelly Price, wearing a dress by Knits by Wayne Daniels, is essentially the "Faith Evans" of the group as she tries to get all the girls to perform one big show together. But the curvy singer has her own agenda for appearing on the show as well. She tells us she's working with the Curve Your Evolution company to launch a line of jeans for plus size women. The launch will be in New York this October.

Kelly, who said she would love to work with singer Bridget Kelly, told us, "Every girl deserves a pair of jeans to feel sexy in."
But that's not all she's up to. She's got a new reality show she's doing called "Too Fat For Fame."
She tell us: "Think American Idol meets big Brother. Actors, dancers, models, etc... It's an unscripted reality series and a platform for people who are overweight. Those people who are talented and have doors slammed in their faces because they don't fit the mold. That is my story today, that was my story 21 years ago, it was my story when it came to start looking for a record deal, and even now. I've been turned away from things because I'm too big. But I've been blessed. I've broken a lot of barriers. With that, I have a responsibility."

Comedienne Torrei Hart made her way tot he event looking cute.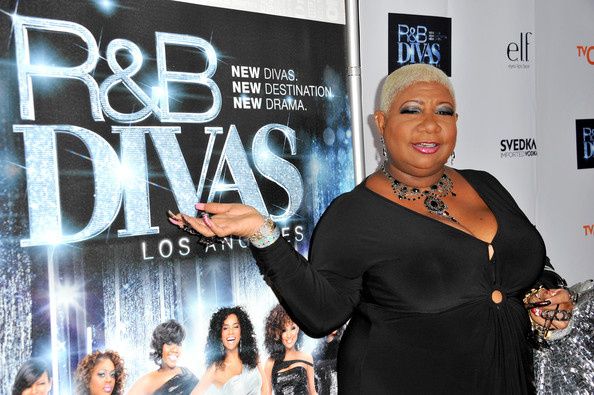 And fellow comedienne Luenell was also there.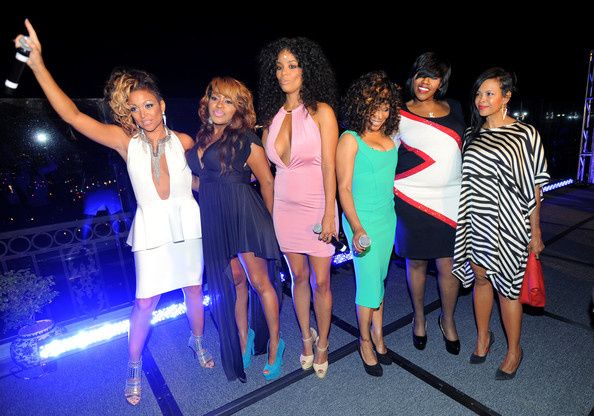 Good luck to the ladies on a successful premiere. Based on the first episode, the show is definitely an interesting one to watch.
Photos: TheYBF.com/ Brittney Butler for LoreneJanae/Getty