Beyonce Gets Trill With Bun B., Scarface, Slim Thug & More Backstage In Houston, Rocks "Bow Down" For The First Time In Concert
Jul 16 | by Natasha
When Beyonce took the stage back in her hometown of Houston, Texas last night, H-Town rappers came out in full force to support the Queen Bey. Check out everybody chillin' backstage, plus Bey giving the H a little treat with "Bow Down"....
They've been on...and it was like a family reunion backstage at the Toyota Center last night. The "I Been On" chick was welcomed by her long time H-Town homies Scarface, Bun B., Slim Thug, Z-Ro and more before she hit the stage. She and her hubby Jay-Z snapped pics with everybody: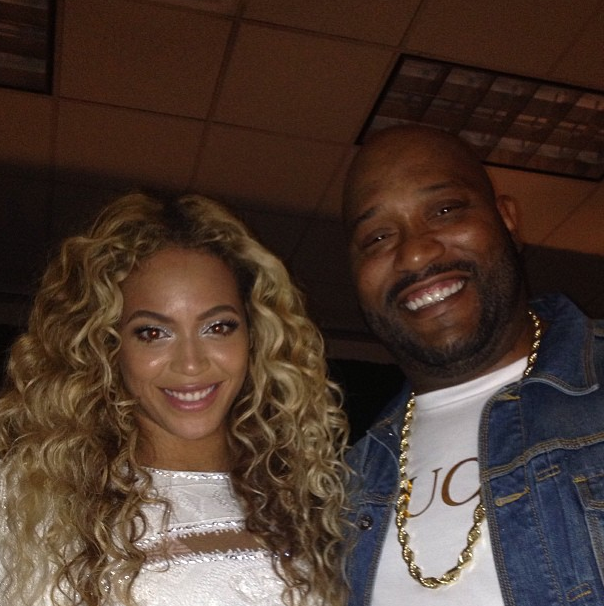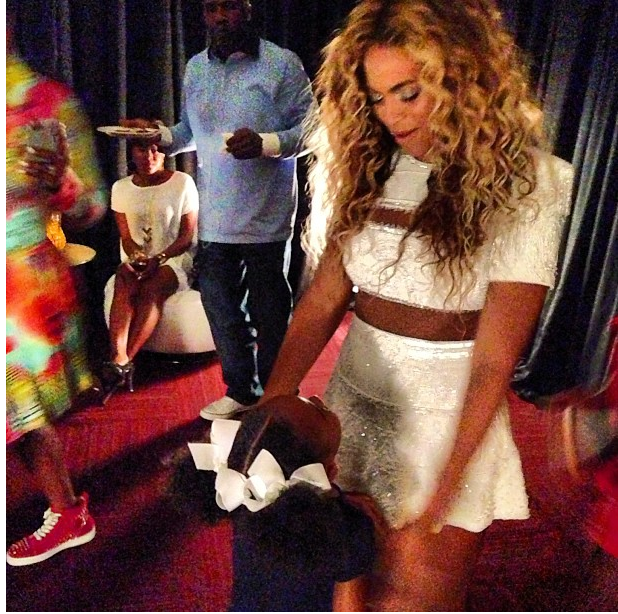 Bun's daughter Tay snapped the pic above, and he got a pic of Bey giving her a hug. Cute!
Slim snapped a pic with his collabo partner and showed off the Cartier gift she bought him and the other Houston rappers who hopped on her "I Been On" remix. He said he put it next to the MTV Award they got for "Check On It."
And Jay was chillin with his long time collabo partner Bun B. and Slim as well.
Bey also gave her folks a bit of a treat. She did a surprise performance of "Bow Down", her first time performing it on stage. Check it:
And a preview of the upcoming official video (we assume) that she posted to her site:
The Mrs. Carter Show rolls into Chicago tomorrow.
Photos: Bun B's IG/Slim Thug's IG/Scarface's IG