Chris Brown's Probation REVOKED, PARTIES With Snoop Lion At The Playboy Mansion + Kanye West's A.P.C. Collection SELLS OUT, Reveals UNAIRED Comedy PILOT! (VIDEO)
Jul 16 | by _YBF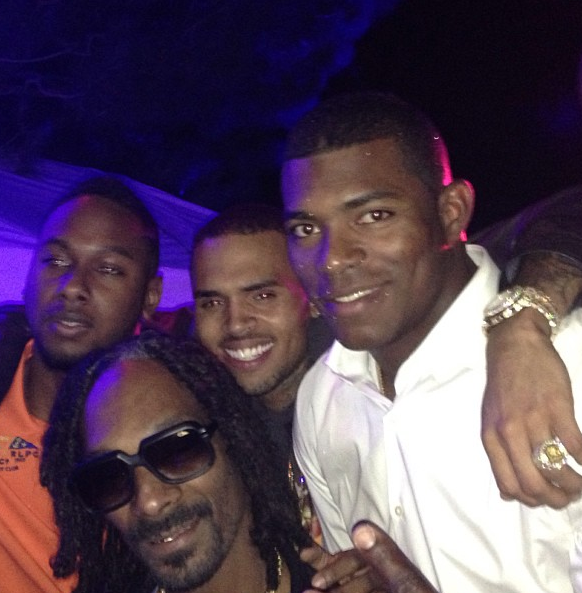 After his probation was revoked, Chris Brown spent last night partying with Snoop Lion and baseball player Yasiel Puig. Get the deets on his latest legal woes inside and watch footage from an unaired comedy pilot Kanye West shot for HBO and get the deets on his A.P.C. clothing line!
Chris Brown got bad news yesterday when a judge revoked his probation after reviewing details from an alleged hit-and-run incident in May. You'll recall that last month, Chris was charged with misdemeanor hit-and-run and driving without a valid license for the incident. He's now set to report to court for the hit-and-run on July 23.
Luckily for Chris, because Deputy District Attorney Mary Murray didn't ask for jail time, he was allowed to remain free. He'll answer to the probation violation on August 16.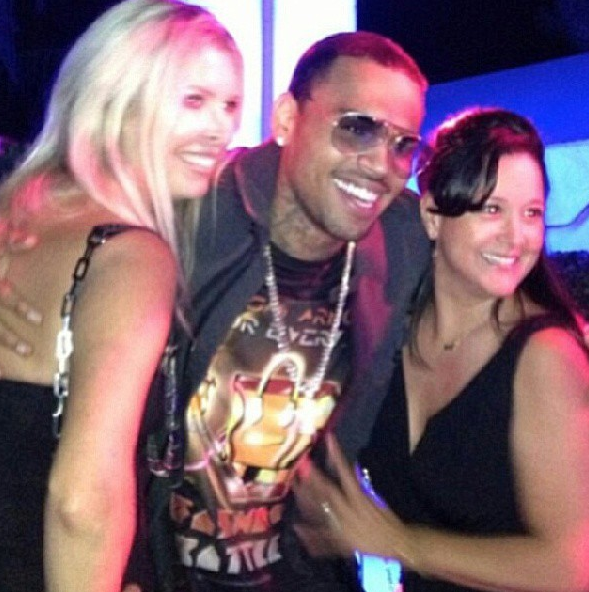 Following his day in court, Chris headed over to the Playboy Mansion (above) where he attended the 8th annual Bear Trap Entertainment (BTE) All-Star Celebrity Kickoff Party. Photographers captured him chilling with a bevy of Playbunnies, athletes and musicians.
Rapper Snoop Lion and LA Dodgers player Yasiel Puig were among the celebs seen at the party.
Later Chris and Yasiel also posed with Washington Wizards point guard John Wall.
Let's just all keep our fingers crossed that Chris avoids all drama (especially since his probation has already been revoked). One small slip up and he's going to jail.....no questions asked.
And in "unseen" television shows.....
Once upon a time, Kanye West aka "Yeezus" wanted to be known as the Black Larry David. No....seriously!
During a 2008 interview, writer and producer Larry Charles dished about an unaired HBO pilot that he and Kanye shot. It was Kanye's version of Larry David's cult hit "Curb Your Enthusiasm."
Now....actress Alison Quinn (who starred alongside Kanye) has uploaded the footage to YouTube and we're so grateful! It's not half bad and it looks like Kanye has a sense of humor about himself...and his huge ego. Or at least he used to.
And in more current Kanye news, his capsule collection for clothing line A.P.C. sold out on the first day (Sunday). Demand was so high that the brand's website crashed. We guess fans around the world really love his fashion sense.
Photos via Yasiel Puig IG/4theloveofbreezy IG/ Alberto E. Rodriguez/Getty Images North America