OH: "The Real" Ladies GET IT With The PRANCING ELITES All-Male Cheerleading & Dance Team + Adrienne Dishes On That Ratchet Rob K. Tattoo
Jul 17 | by Natasha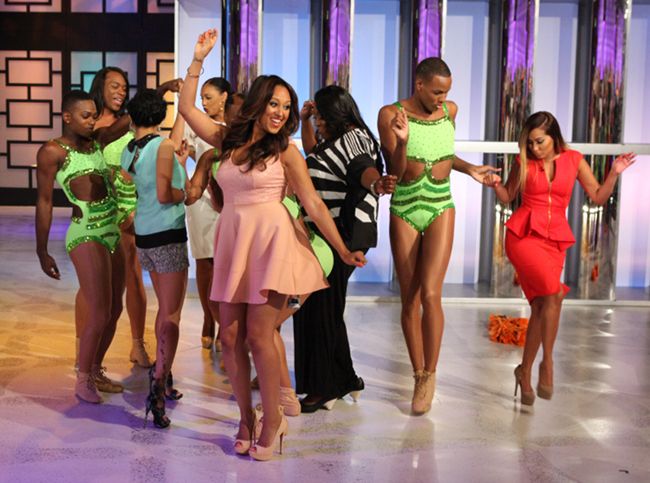 Remember that All-Male voguing/cheerleading/dance team from Alabama who went viral with their DJ Jubilee routine at a school game? Well, they just made their TV debut. Check out the boys werking (yes, W-E-R-K-I-N-G) it out with the ladies of "The Real" today in case you missed it...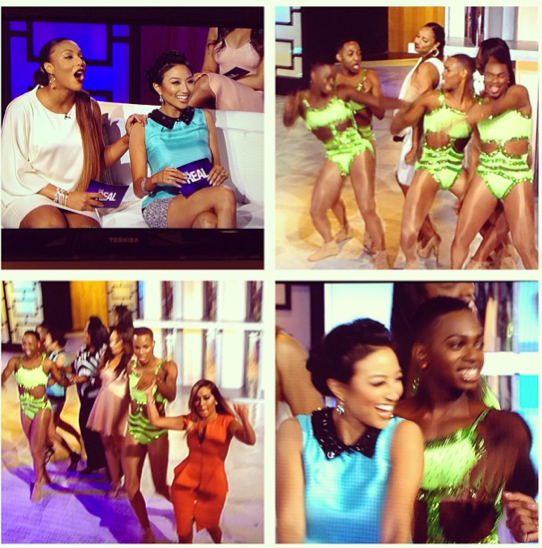 The Prancing Elites are an all-male cheerleading/dance troupe from Mobile, Alabama, and apparently, they're ready to go Hollywood. On today's episode of Fox's new daytime talk show "The Real," Tamar, Tamera, Adrienne, Loni & Jeannie had the boys teach them how to do their popping, shaking and voguing. Foolery ensued. And we loved it.
Check out a peek of a video below: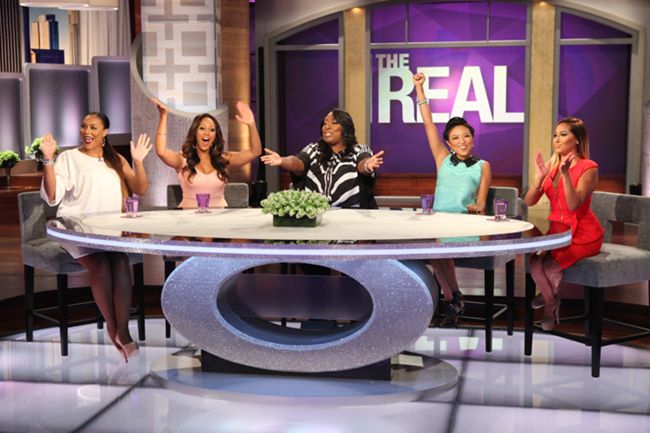 And the co-hosts all went in on a few of the craziest tattoos on people that have been circulating then net. So Adrienne fessed up about her Robert Kardashian tattoo on her butt. The two have been broken up for years, and chick is still in the process of laser removal. Good luck with that girl.
Check out her talking about how ratchet it is below:
Tune in for "The Real" DAILY on Fox. Check here to see if/when it airs in your city.
P.S. If the show gets fab ratings during this 4-week summer test, it gets picked up for a fell season and will air nationwide.
Photo Credit: Michael Rozman/Warner Bros./Jeannie's IG