CANDIDS: Rihanna Shows Off In White See-Thru Mesh Look, Readies New MAC Project + Sanya & Aaron Ross Hit The Hot NYC Streets
Jul 18 | by Natasha
Rihanna showed off her new gray 'do today as she made her way to the LG Arena ahead of her Birmingham, UK concert. And she decided to give everyone a peek with her all white mesh outfit. Check it inside, plus the Rosses making their promo rounds..
Oh, hey Rih Rih. The "Cheers" chick flaunted a sexy sporty look in a mesh crop top and matching mesh short shorts, both by her River Island partner Adam Selman, with nude panties underneath. Of course she could pull this off in the middle of the day...with jewelry and everything else. But not sure anyone else could.
The pop diva was on her way to her Diamonds World Tour stop in Birmingham and was welcomed by tons of fans as she left her hotel: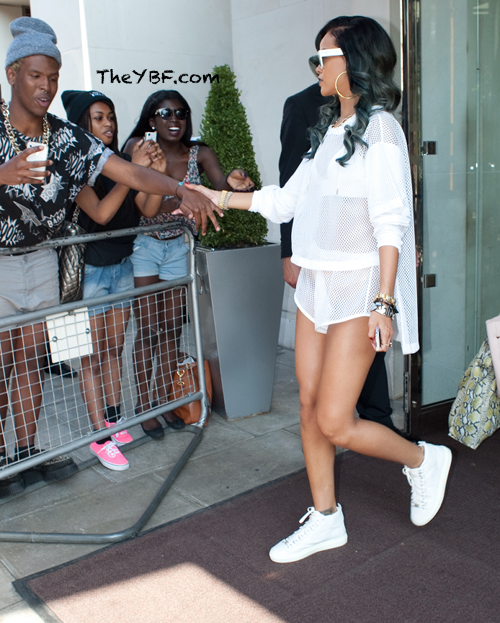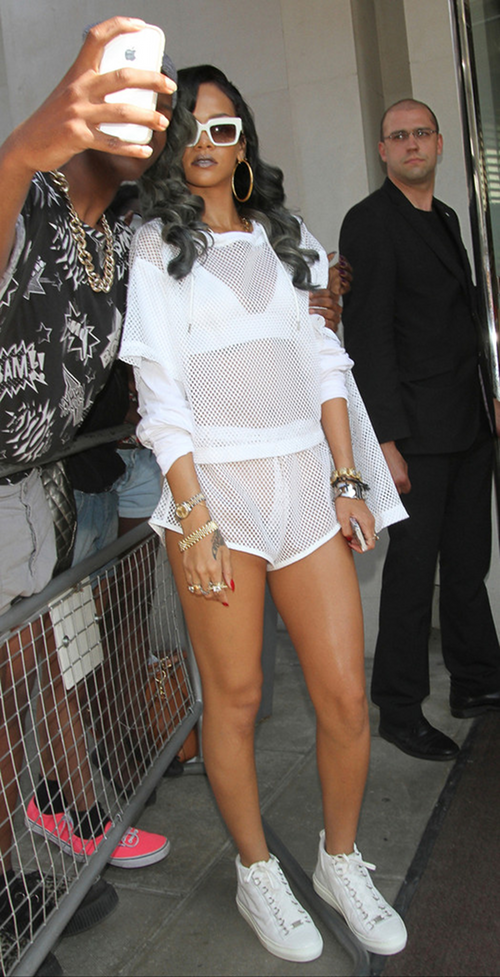 Fun times. By the way, Rih revealed a new MAC project is in the works. A new lipstick maybe? She tweeted:
#StanLife #iheartmynavy #sneekpeekofmynextMACproject
And over in NYC: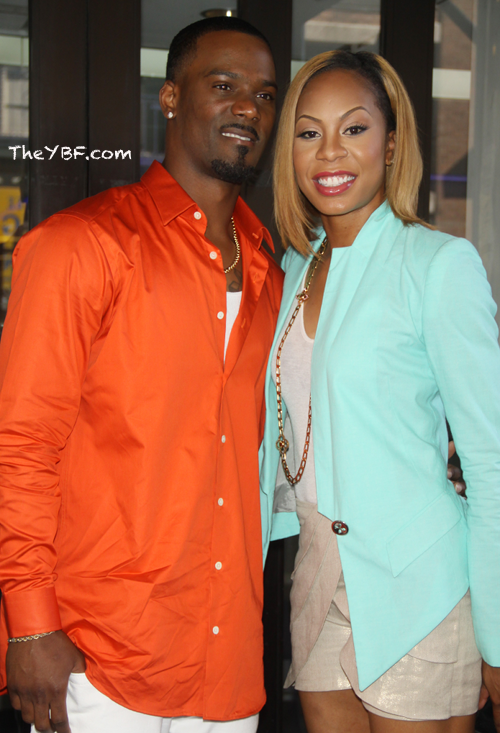 Olympian Sanya Richard Ross is on the promo trail as she pushes her upcoming reality show on WeTV called "Glam To Gold." She was spotted leaving "Good Day NY" with her hubby, NFLer Aaron Ross.
Cute outfit Sanya. But it is around 100 degrees in the city today. Not sure how you're pulling off that blazer...
Photos: PCN/Splash/WENN/INF/Rihanna's IG