REALITY FAB: VH1 Preps REALITY TAKEOVER -- "Basketball Wives", "Marrying The Game" & "T.I. & Tiny: The Family Hustle" Get Promo Pics & Fall Premiere Dates
Jul 18 | by _YBF
VH1 has announced the return of three of their most popular reality tv franchises, "Basketball Wives", "Marrying The Game" and ""T.I. & Tiny: The Family Hustle". Get their start dates inside, lus new promo pics of the "BBW" cast....
One of reality tv's most controversial (and ratchet, even though we hear the cast tried to cut back on that this season) reality shows, "Basketball Wives" is back for a fifth season. We will watch Evelyn Lozada's first attempts at rebuilding her reputation (and fixing her life) post-Chad Ochocinco, and we'll also meet her friend, Tasha Marbury. Tasha will be bringing the drama and baggage from a 17-year scandalous marriage to former NBA player Stephon Marbury, now of the Beijing Ducks.
In addition to the return of Tami Roman, Suzie Ketcham and Shaunie O'Neal, the press release also touts the "return" of a notorious wife from seasons past, a girls' trip to London and a confrontation with a woman whose alleged relationship with a player puts one of the wives in an uncomfortable position. We hope it's Draya Michele! Season five is set to premiere August 19 at 10PM ET/PT.
Also coming in August....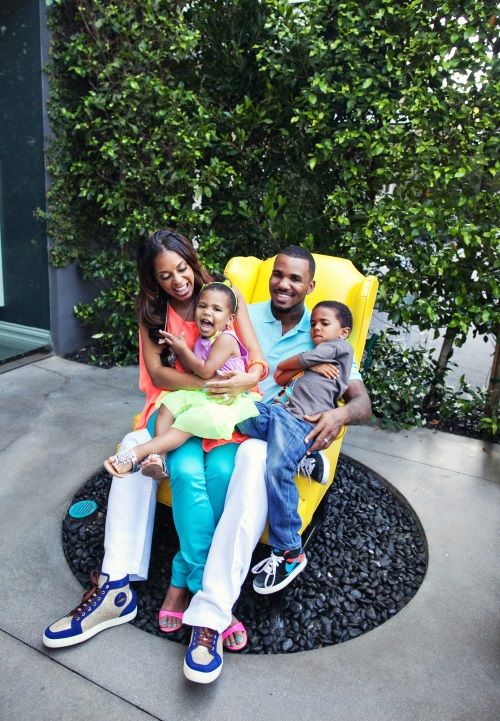 Tiffney Cambridge and Jayceon Taylor are back for a new season of "Marrying The Game." If you're wondering what the show will focus on (since their wasn't an actual wedding), this season looks at their "relationship" since Tiffney called off the wedding and moved out of their home.
According to the press release, she has regained her "independence", but the struggle to build a strong relationship is still there. She still wants to get married....but not until Jayceon leaves "The Game" behind and rededicates himself to his family. And based on his party life, we all know that didn't happen. We'll also see them focus on co-parenting their two children, Cali Dream (2 years old) and King Justice (6 years old). "Marrying The Game" Season 2 premieres Monday, August 5 at 9:30pm.
And back on their hustle....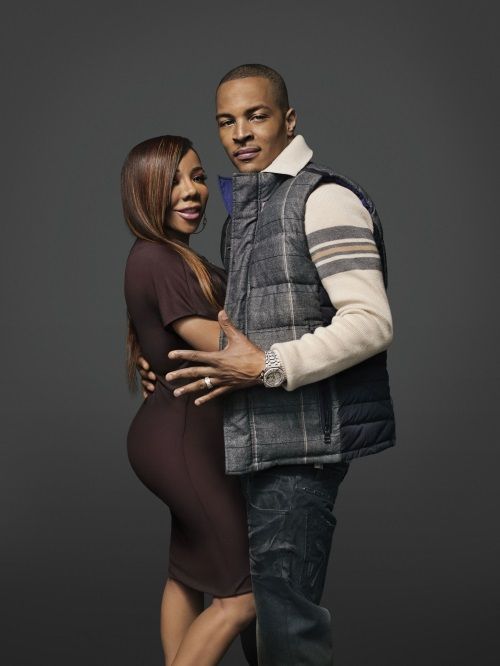 The King of The South, T.I., and wife Tiny are back with their six kids for "T.I. & Tiny: The Family Hustle" premiering on Monday, August 5th, 9PMET. This season, viewers will watch T.I. reveling in the success of Troubleman: Heavy is the Head and the premiere of Hollywood's biggest summer comedy "Identity Thief." Also, Tiny is busy at home taking care of business with the OMG Girlz! and working to develop a new girl group, French Kiss.
The Randomness:
1. Rapper Chief Keef accused of being a deadbeat dad by the middle schooler mom. Story.
Photos via VH1/Joy Marie