STAR SUPPORT: Beyonce & Jay Z ATTEND The Trayvon Martin VIGIL + Jay Z PERFORMS At Yankee Stadium With Justin Timberlake & Alicia Keys, Hits The After Party With Bey
Jul 20 | by _YBF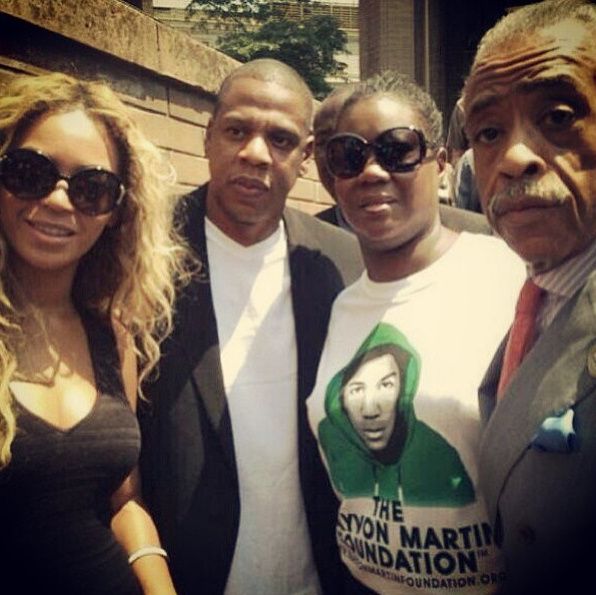 Music's most powerful couple, Jay Z and Beyonce appeared at a memorial for Trayvon Martin today. See pics inside as well as pics and video of Jay Z performing with Justin Timberlake and Alicia Keys at Yankee Stadium and the afterparty pics,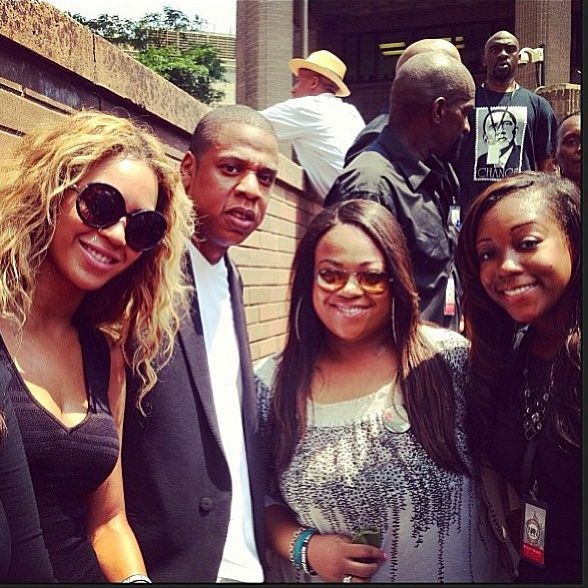 Earlier today, Jay Z and Beyonce attended the 'Justice for Trayvon Martin' vigil where they posed (atop) with Rev. Al Sharpton and Sybrina Fulton, Trayvon's mother.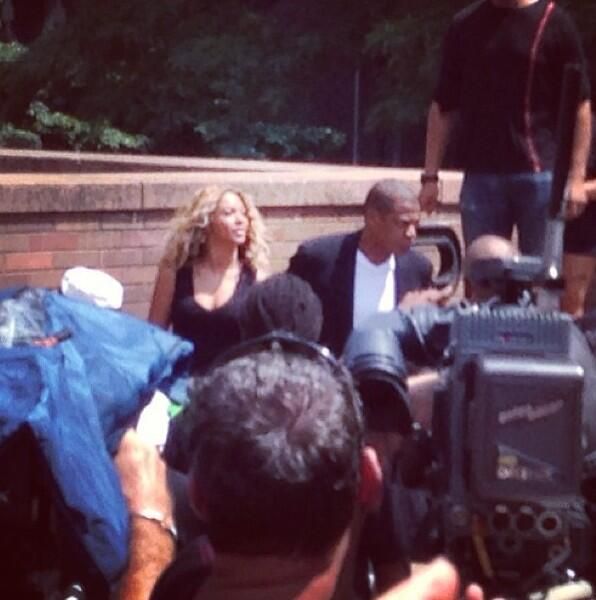 The vigil began with a rally in Harlem before moving down to Lower Manhattan where a peaceful protest and rally was held.
While speaking at the National Action Network Headquarters, Sybrina told the crowd;
"George Zimmerman started the fight and George Zimmerman ended the fight," Fulton said. "My son died without even knowing who his killer was ... Today it was my son. Tomorrow it might be yours."
As for how she felt about the verdict, Sybrina said, "We have moved on from the verdict. Of course, we're hurting. Of course we're shocked and disappointed. But that just means we have to roll up our sleeves and fight."
And Friday night......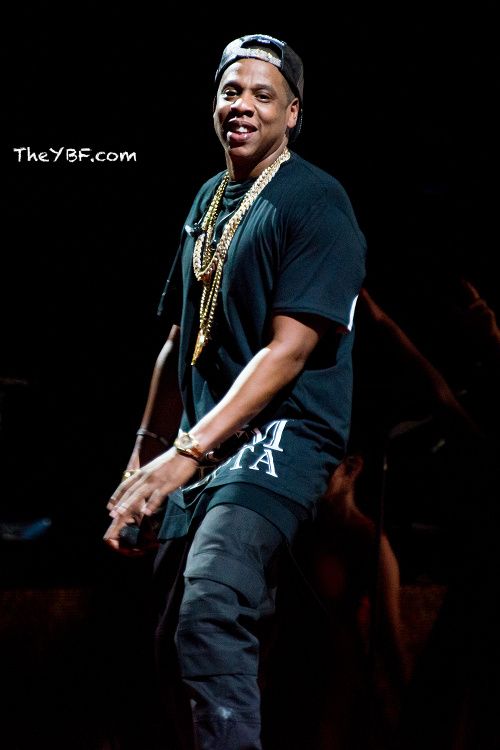 Jay Z threw on a fitted cap and rocked the mic at Yankee Stadium for a sold-out concert.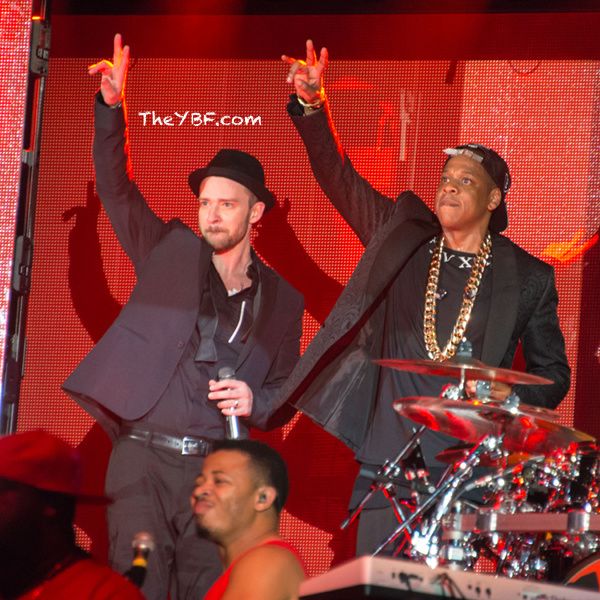 The show was his first USA stop on the "Legends Of The Summer" tour with Justin TImberlake.
Jay performed crowd favorites like "99 Problems", "Hard-Knock Life (Ghetto Anthem)", and HGMC tracks "Tom Ford" and "F---WithMeYouKnowIGotIt".
And fellow NY native, Alicia Keys, did a crowd-pleasing cameo.
After Justin put a blues-styled spin on the classic "New York, New York", Jay brought out Alicia to sing the hook for "Empire State of Mind."
Backstage, Alicia was spotted with her husband, Swizz Beatz (who's produced some of HOVA's biggest hits).
And after the concert....it's the after party!
Following the concert, Jay and Bey headed over to 40/40 for the official Legends of The Summer after party.
After grabbing a few nibbles, Jay and Bey joined their guests and sipped on D'USSE cocktails.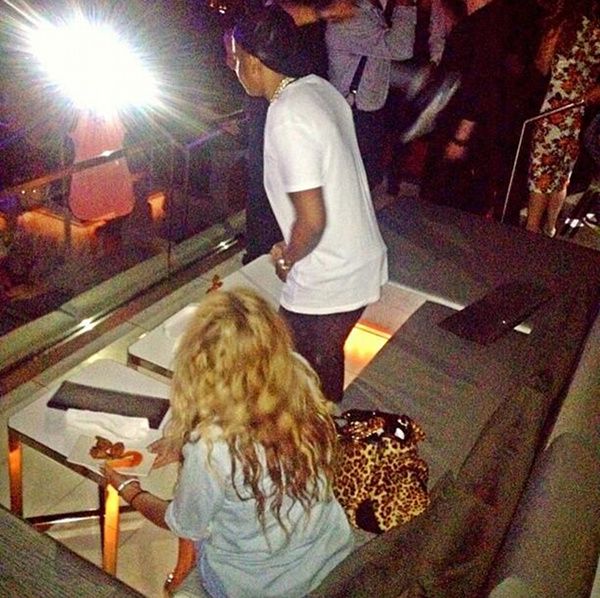 We imagine that Beyonce must have hopped on a private jet right after the Trayvon Martin rally since she's booked to perform in Detroit tonight.
Watch Jay and Justin dedicate "Forever Young" to Trayvon Martin at Yankee Stadium:
Watch Jay & Justin perform "Suit & Tie"
Photos via BleacherCreatures.tv/Splash News/Beyonce and TyTryOne IG/@therealswizz IG, @beyoncelite/@Bey_Exclusive