EXCLUSIVE SNEAK PEEK: Vivica Fox POPS OFF On Hair Stylist On "L.A. Hair"
Jul 25 | by Natasha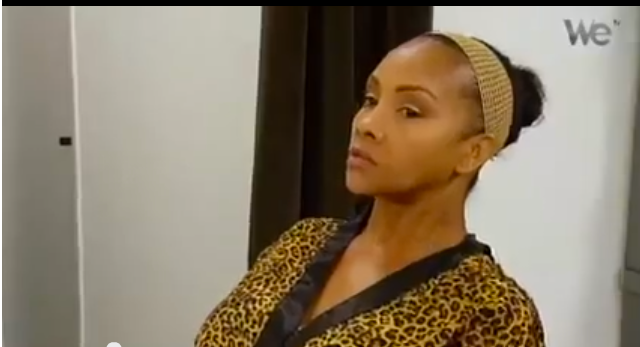 Don't mess with Vivica Fox's wigs! The actress gave stylist China a little READ on tonight's (7/25) episode of "L.A. Hair". And we've got the exclusive sneak peek inside...
Vivica Fox lost her edges cool on tonight's episode of "L.A. Hair." And it was all because a stylist wasn't up to par when it came to her professionalism of getting the wig styling done on time for a shoot.
As we all know, Aunt Viv launched her Vivica Fox Hair Collection a few years ago. So, for her most recent promo shoot, Vivica took her wiggery to celeb hairstylist Kim Kimble's folks so they could work their magic. And stylist China made Viv fly into a controlled rage when she showed up late and completely unprepared for the shoot.
Check out a clip below:
"L.A. Hair" airs tonight at 9p/8C on WeTV!
The Randomness:
1. Kanye West will NOT be prosecuted for felony attempted robbery after his latest paparazzi attack. STORY
2. 10 black ex-"American Idol" contestants are suing over racism that they claim happened on several seasons of the show. STORY