RAPPER'S DELIGHT: Busta Rhymes & Nicki Minaj's "Twerk It" Video + Jay-Z Bringing Hip Hop Holidays To BARNEYS?
Jul 25 | by Natasha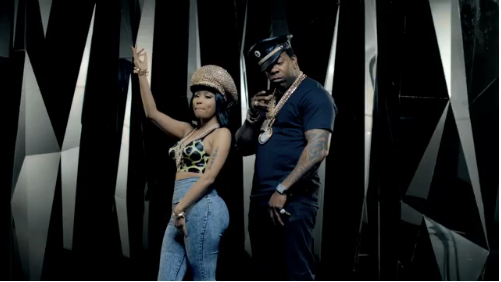 Nicki Minaj is never one to miss a twerk fest. Check out the Barb in Busta Rhymes' new video for his single "Twerk It" inside, plus what Jay-Z's up to with his collaboration with the luxe department store BARNEYS...
41-year-old Busta is still watching out for the strippers with his latest single "Twerk It." The track appears on his upcoming E.L.E. 2 album dropping soon.
He brought in the Trini twerk lover Nicki Minaj to lay down a few verses, so it's only right she appears in the video too. Check it out below. It's the explicit version, obvi. So watch at your own risk:
And in other rap news, there's a may-jah rumor circulating the fashion world that Jay-Z will be offering his talents to Barneys New York for the Holidays. Just like with Lady Gaga & the Walt Disney Company in the recent past, the luxe department store is said to have had secret talks with Mr. Carter about an upcoming collaboration--very likely for the Holiday campaign.
According to WWD, Barneys has remained mum when asked about the collabo talks, but with Jay's recent musical assets that scream a love for fashion ("Tom Ford"), a collabo isn't too far fetched.
Time will tell...
Photo: Interview Magazine