SERIOUSLY: Ciara's New Album Pops Up On GROUPON + Ashanti POSTPONES Album Release (In Case You Missed It)
Jul 31 | by _YBF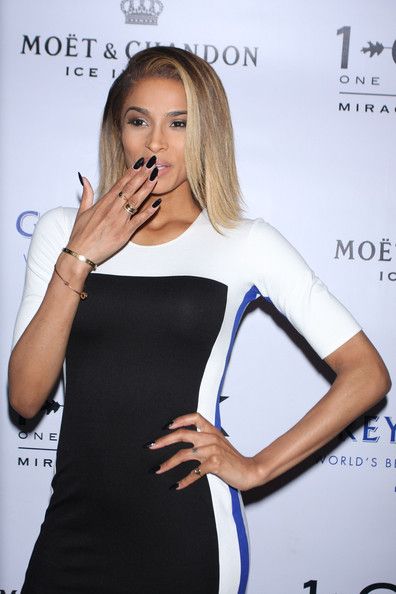 Singer Ciara's latest disc "Ciara" popped up a part of a GROUPON discount and it's outraged her fans! Find out about the "Ciara" discount inside and get the deets on Ashanti's delayed album.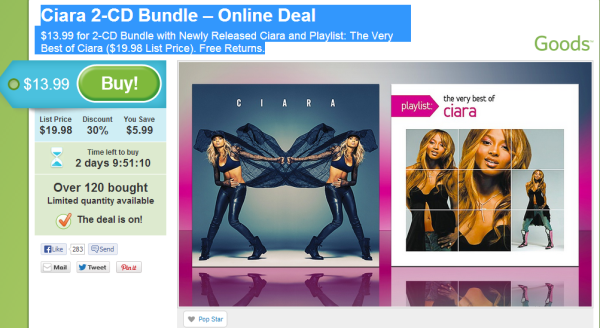 In case you haven't scooped up your copy of Ciara's latest album, it's now available as part of a package deal on GROUPON, which will also get you a copy of her greatest hits. While getting two cds for the price of one seems like it would be a good thing for the consumer, fans and critics of Cici are dragging her on social media.
You'll recall that Ciara was on the receiving end of a lot of criticism after her Fantasy Ride disc was given away during a KFC promotion.....and now this!
When Ciara was first released, the "I'm Out" singer sold nearly 60,000 copies. And the GROUPON deal should help the singer sell more albums and reach more people...so it's that a good thing right?
Of course, this is not in the same vein as Jay Z's $20 mill Samsung deal, and we indeed thought this was a joke when we saw it last night. But, it's real. And the promotion does actually make sense. For her. Don't ya think?
In other music news...
Fans of Ashanti will have to wait a little longer to hear the NY chick's Braveheart disc. The singer revealed that she's decided to delay releasing the album via Instagram saying,

"Hey y'all! So Braveheart is NOT coming out today we have clearances & legalities to take of...It costs to be the boss!!! This CEO sh#t is Not A Game! Lol looking like September."
Braveheart is expected to feature Busta Rhymes, Meek Mill, French Montana, Keyshia Cole and R. Kelly.
Photos via PCN/Getty/Robert Ector